Digging for Gold!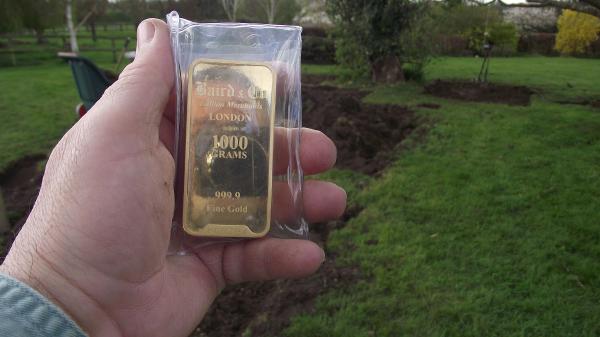 "I have been metal detecting for a number of years, and have recovered many historic artefacts. Last year I was asked to find a lost item…I arrived and saw what had once been a lawn. The householder had been digging - a Tommy from the Somme would have felt at home! I was told that when the item was buried it had been lined up between a tree and a birdbath. Although the tree was fixed, the birdbath was moved every time the lawn was mowed and as a result the location was lost. I searched over the ex-lawn, and immediately received a signal, I dug and saw a package wrapped in plastic. I unwrapped it and saw an ingot of gold, ONE KILOGRAM worth £35000! The owner could not thank me enough, and my Detecting Club charity received a generous donation. This is the most valuable item I have ever recovered and it is always a pleasure to reunite a person with their lost valuables."
- John Forster, Waterlooville. Donating to The Rosemary Foundation.
To share your story and have £25 donated to a charity of your choice, email hayley@thedirectorygroup.co.uk or call 01730 260746.