Time for walkies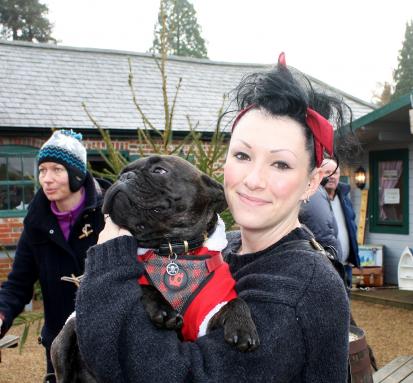 With just over a week to go until the Woofs and Wellies event at Stansted Park in aid of The Rowans Hospice, the charity's fundraising team are busy putting together the final arrangements for the event and encouraging even more dogs to take part.
Karen Kay, events fundraiser at The Rowans Hospice, said: "We are really looking forward to seeing hundreds of pooches and their humans ready for their 3km 'walkies' around Stansted Park on Sunday 29th November. We have had over 200 registrations already which is fantastic. People are also very welcome to turn up and register on the day!"
After completing the walk, the dogs will receive a medal and a doggy bag and there will be the opportunity to purchase food from the farm shop to warm you up.
Registration is £5 per dog and there is a sponsorship target of £25. All the money raised from the event will go to The Rowans Hospice, which provides care and support for local people affected by life-limiting illnesses.
Information and online registration is available via the website www.rowanshospice.co.uk or call 02392 237142. Online registrations will close at midnight on Wednesday 25th November.