Set for summer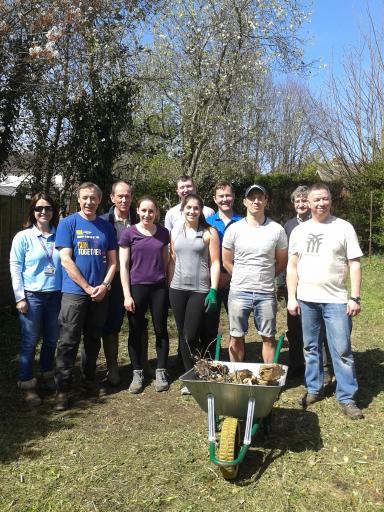 A busy lunch club in Alton is all set for summer after Laleham Health and Beauty dug deep to show its support.
The Vokes Lunch Club is based in Normandy Street, Alton, and needed help preparing their garden for the summer.
Community First approached the largest employer in Alton to carry out the task as part of the company's six community volunteering projects this year.
Don Johnson, operations director at Laleham, said: "What a great day's volunteering we had, the sun was shining and we were really pleased to be able to support Vokes Lunch Club and enable their members to enjoy the garden".
Vokes Lunch Club is a friendly social venue that serves a two-course homemade lunch for the over 60's for the people of Alton and the surrounding area.
Terry Blake, chairman of the lunch club, commented: "We are very grateful to the volunteers from Laleham for undertaking what for us would be a very daunting task. Our garden has been looking very sad and neglected. The work they have done has transformed our garden into a more useable pleasant area for our members to sit out. I would also like to take this opportunity to thank Community First for organising the day."