Awards success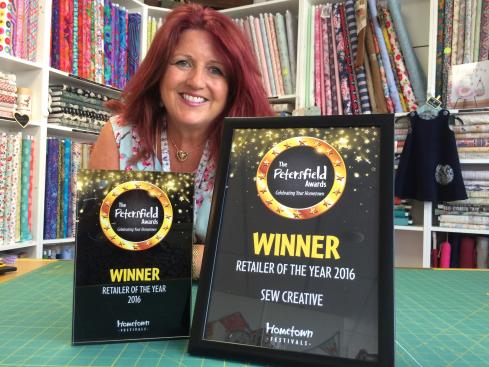 A fantastic team and quality customer service ensured success for Sew Creative at The Petersfield Awards.
The Lavant Street business stocks a wealth of crafting materials and hosts a range of workshops for every age, from the absolute beginner to the confident crafter.
After hundreds of customer nominations and a final judging panel to decide the shortlists, Sew Creative triumphed on the awards night at Churchers College, winning Retailer of the Year 2016.
Sew Creative owner Jo Watts said: "This award is amazing and testament to our fantastic team delivering a great customer service every day and our wonderfully supportive customers. We are truly honoured."
Sew Creative, 20-22 Lavant Street, Petersfield, 01730 858020, www.sewcreative.org.uk