The Directory Group is proud to be main sponsor for Petersfield Town Juniors 39th Annual Six-a-Side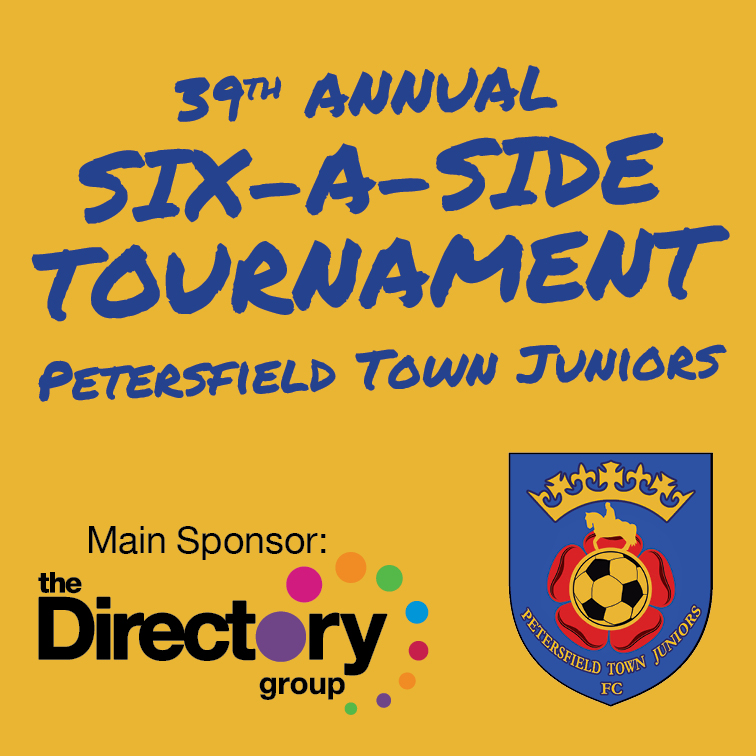 The Directory Group is bursting with pride as the main sponsor for the 39th Petersfield Town Juniors Six-a-Side Tournament.
This event, which will take place at Love Lane, Petersfield, on Saturday 16th and Sunday 17th June 2018, will see approximately 2,400 boys and girls playing friendly competitive football.
But it isn't just all about the game; the tournament aims to ensure everyone builds on a good sportsmanship attitude while having fun.
Around 800 matches will form what is anticipated to be the largest tournament to date in the club's history.
Numerous organisations and valued volunteers make the planning, setting up and running of the weekend a success.
Team TDG are thrilled to be at the event connecting with hundreds of local people throughout the two-days.
We will even have our very own GIANT DECK CHAIR for you to take a selfie and share on social media. Now that's something to get excited about!
Pop down and come and say hello to our brilliant team. For more information about the tournament, go to www.petersfieldtownjuniors.co.uk