Petersfield and the Great War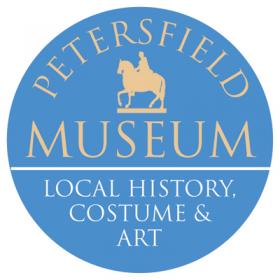 Recruiting and billeting soldiers, employing women in industry and public services to replace the men who went off to war, supplying horses and building hospitals, Petersfield and the surrounding villages were heavily involved in the war effort and the war memorials remind us of the large number of lives lost in the conflict.
TEMPORARY EXHIBITIONS: Located in the Courthouse foyer; Petersfield Museum's temporary exhibitions run for three months.
PETERSFIELD'S CLUB LIFE
18 MARCH – 31 MAY
Petersfield is buzzing with an unusually large amount of leisure choices and cultural events for a small town. They shape the town's identity and contribute to its broad appeal. A lot of this cultural and social; life is possible thanks to the enthusiasm of volunteers organised in countless clubs, associations and societies. The spring exhibition will explore the appeal of club life and tell the history of Petersfield's societies, from sports to amateur theatre and from philanthropic to civic societies in objects and photographs.
LIFE, DEATH AND HONOUR: SOLDIERS OF THE GREAT WAR
3 JUNE – 6 SEPTEMBER
The events of 1914 – 18 affected everyone, including the people of Petersfield and the surrounding villages. Over 8 million men died fighting the war and Petersfield saw many local men enlist and unfortunately, never returned home.
This exhibition, which will be curated by year 8 students from The Petersfield School, will focus specifically on the local men who fought for their country, their experiences at war, and their stories of bravery as well as examining how they are remembered today. This exhibition will complement the annual display at the museum that looks into the effects of the Great War on Petersfield as a whole.
Credit to Petersfield Museum and 'The Squeaker' Spring 2014 Issue 05