Rome In A Day
Real Life Stories... by our readers!

"One of the best things about living in this area is how easy it is to get out of it! With the A3 tunnel I can get to Heathrow in under an hour. I recently found out my father had harboured a secret longing to see Rome. Since moving to Scotland, unable to leave the dogs and a dislike of hot places, this looked unlikely. However on my parent's recent visit I surprised him with ...a day trip to Rome!
A 2 hour flight put us in a Rome for 10am. A taxi to the ancient Forum ruins and wander round the Palantine hill took us up to our tour of the Colosseum at 1.30. A taxi to the Pantheon and a coffee and cake in a beautiful cafe came before a walk to a church with original Caraveggios and the fountains of Piazza Navona . Over the bridge and a wander down the Tiber to see St Peter's Square. A lovely supper came before a taxi back to the airport at 7pm; we were back at Gatwick for a little after midnight.
My father was delighted. Whilst Rome wasn't built in a day you can certainly see plenty of it in one."
Amy Eade donating to Serbia's Forgotten Paws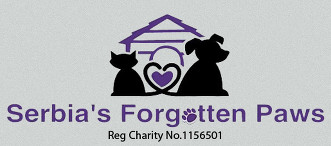 To share your story and have £25 donated to a charity of your choice Email: Hayley@thedirectorygroup.co.uk Call: 01730 260746