A Week with My Mum
Real Life Stories... by our readers!
"I've just had a lovely week with my Mum. Nothing unusual about that you might say, but you'd be wrong. You see when Mum was 20 she found herself alone and pregnant. I was adopted when I was 6 weeks old and we both went our separate ways. In June 1991 I began my search for her. In July 1992 we met, as adults for the first time. What fun we've had getting to know each other!
Can you imagine what it was like for me, thinking I was all alone and then finding out I was the eldest of five children? And for my half-brothers and sisters, what a shock they must have had. It is a tribute to Mum how well they took the news of an older sister. They welcomed me into their fold as though this was nothing unusual at all. So, yes I've just had a lovely week with my Mum, a very special week with a very, very special person."
Karen Brown donating to Hayling Island Community Responders.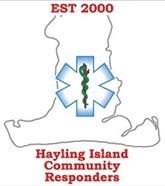 To share your story and have £25 donated to a charity of your choice Email: Hayley@thedirectorygroup.co.uk Call: 01730 260746