Vital contribution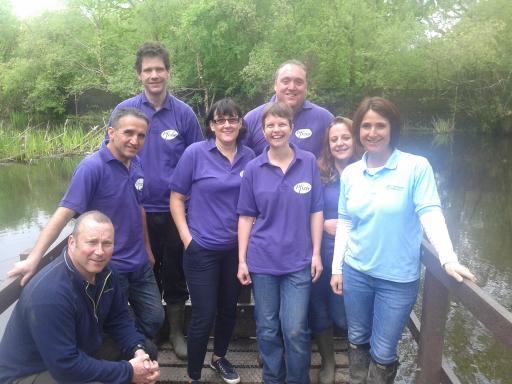 A popular local landmark is now even more accessible for the Waterlooville community thanks to the tireless efforts of a team of volunteers.
Employees from Pfizer, a large pharmaceutical company based in New Lane Havant, spent a day cutting back the undergrowth beside Billy's Lake to make it more accessible.
Located within the Denmead-Waterlooville gap, Billy's Lake is a community-run project for recreational use, especially anglers and dog walkers. The lake itself is an acre and a half and has been looked after by local volunteers for the last three years.
Local resident and Pfizer employee Emma Vipond said: "When the opportunity to volunteer at Billy's Lake came up I was really keen to get involved, as I have been using the area to walk my dog for many years. It is such a beautiful location and I would recommend volunteering to everyone.
John Welford, Billy's Lake Project coordinator, commented: "Volunteers are vital for the success of this project and it wouldn't be where it is without them. Volunteers should be valued more and here we make sure it is both fulfilling and fun. Lots of our volunteers have made new friends and learnt new skills and come from every walk of life."
To get involved and volunteer in your local area, visit Community First's new Volunteer Wessex website: www.volunteerwessex.org