Remembering someone special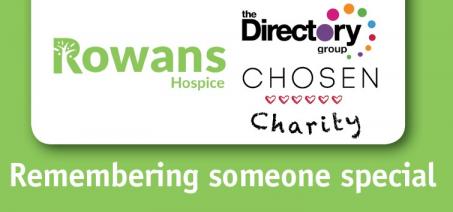 "Happy Christmas!" A lovely sentiment if you're feeling full of Christmas cheer, but for people who have experienced a significant loss, Christmas is often a difficult time.
Christmas is a time when loneliness can hurt more than ever as it can seem as though the rest of the world is surrounded by love and laughter. If this Christmas is particularly difficult because you are grieving the death of a loved one, it may help to find a way to remember the one you love in a way that feels special and helps you to stay feeling connected in some way.
One way you could choose to remember your loved one and join with others who similarly want to remember someone they miss, is to take part in the Lake of Lights event in December. This event, organised by Rowans Hospice, is open to everyone who has someone special they want to remember, whether or not they have been cared for at Rowans.
If you would like to join with others who want to remember loved ones, Rowans Hospice would love to welcome you at the Lake of Lights on Friday 16th December at Canoe Lake. To find out more, go to www.rowanshospice.co.uk