All About Cycling!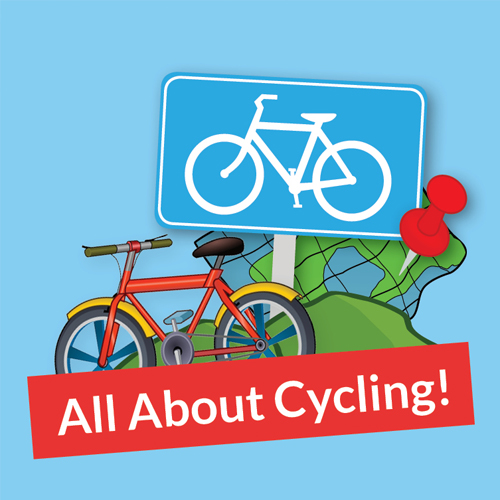 September is the perfect time to dust off your bike and to get outdoors in the beautiful late summer sunshine. With so much stunning nature surrounding us locally, we are spoilt for choice as to where we should cycle – coastlines, forests, hills, grassy village paths – you name it we've got it! Here at TDG, we have complied a basic list of cycling do's and don'ts to get things rolling…
The Essentials
Make sure your bike is in good working order. Or upgrade – you will find a road bike is lighter with thinner wheels and a stronger frame, however you may struggle going down bumpy and uneven country paths!
Make sure you have a well fitting helmet, a drink bottle that attaches to your bike, a light, a simple bike repair kit (that you know how to use) and some food to keep you going longer. Use cycling gloves and padded shorts for longer journeys to ease any discomfort. Investing in a speedometer to track your distance and time will help you to keep tabs on your progress too.
Be Safe and Sensible
- Learn to use your gears
- Keep your eyes peeled for cars, opening doors, potholes and pedestrians
- Begin on flat paths then build up to hills as your confidence grows. Skills improve with practice, so pace yourself!
Remember, rest and recovery are very important to progress. Listen to your body and don't over do it.
Where to go
East Hampshire – Ride down the charming country lanes between Hawkley, East Meon and Petersfield.
Portsea Explorer – Cycle around the historical naval city of Portsmouth whilst passing the iconic Spinnaker Tower, Southsea castle and South Parade Pier.
Queen Elizabeth Country Park – If mountain biking if your thing, try the road trails running through this park. The park is very popular with mountain bikers with several off road trails running through the park
Petersfield to Brighton – For the more experienced, ride a longer route through the countryside and along the coast to Brighton.