What A Year! (Looking back at 2017)
Last year was a brilliant year full of many exciting developments for The Directory Group, as well as supporting our community along the way. Everything we do has 'The Care Factor' at the centre. That's why we are passionate about positively supporting charity groups and businesses in our area. Here are some of the highlights from 2017.
JANUARY

Our four Chosen Charities were selected: Hampshire and Isle of Wight Air Ambulance, RNLI, King's Arms and Treloar's. The previous 12 months has been an opportunity to build awareness on the excellent work of these organisations while raising cash too
FEBRUARY
We celebrated the unity of many local town Mayors, and the Lord Mayor of Portsmouth, who abseiled down the Emirates Spinnaker Tower, generating thousands of pounds for their selected charities. Our community news pages continually highlight the positivity across the area.
MARCH
Team TDG did something funny for money for the Red Nose Day appeal. We filmed our Mannequin Challenge, pulled faces for photos, set ourselves silly challenges, and took selfies on a pub crawl with our buckets raising cash for the charity. More than £700 was raised from our readers' and local businesses.
APRIL
We all love Saint George's Day! April gave us the chance to celebrate this within our magazines. On top of this, we strive to provide you with useful tips and advice every month, so our article on money saving suggestions was useful to many of our readers'.
MAY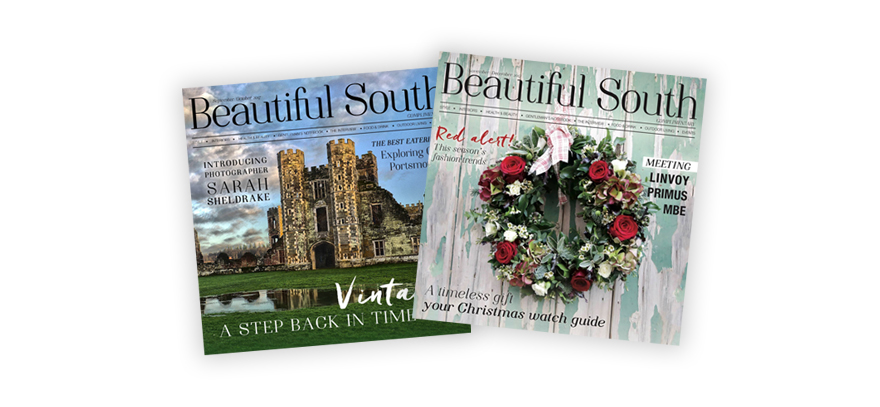 Beautiful South Magazine, our luxury lifestyle magazine, celebrated its first year in publication. This magazine, which celebrates all things bright and beautiful in the area, is targeted at an affluent audience showcasing much of the finest aspects of life.
JUNE
Everything turned yellow for Cystic Fibrosis Day. You couldn't be missed in the TDG office as everyone looked so bright! We donated our lunch money to the charity, in exchange of a team lunch, and promoted the cause across social media.
JULY
Barney enjoyed his holiday in the sunshine. Our much-loved office dog was making the most of relaxation and diving in to the swimming pool. He has become quite the celebrity among our fabulous readers receiving many cards and gifts at his birthday party which took place in September.
AUGUST
This month saw an exciting development for us as a company with the launch of The Directory for Meon Valley. Thanks to our ongoing readers' support we now reach an additional community with a heavy focus on keeping all things local. Furthermore – we also increased our overall distribution figures to 105,000 – meaning we continue to be the largest distribution company in Hampshire. Now there's something to shout about!
SEPTEMBER
Business Buddies was introduced to offer free advice to those with their own company. Introduced by our Managing Director, Denise Lloyd, she shares about her experiences since launching The Directory Group more than 12 years ago. Our online blog can be seen at www.thedirectorygroup.co.uk
OCTOBER
We ate so much cake in October… but that's okay. Why? Because it was all in aid of Breast Cancer Awareness. It was the Great British 'TDG' Bake Off in our office as the team baked cakes, cookies and more to raise money for the charity. A total of £90 was raised.
NOVEMBER
As usual, we place much of our attention on to the servicemen and women who sacrificed their lives, for the freedom we have today. Our full-page article on Remembrance Day was part of our tribute and informed readers' on why we remember.
DECEMBER
Team TDG have been blown away by the response we received from our Reverse Advent Calendar campaign which launched for its first year. December saw more than 100 boxes donated by our readers and friends which all have been donated to local Food Banks, and individuals, supporting them in a time of need. It was huge, and we thank you from the bottom of our hearts for making it a success.