Wecock Farm Window Wanderland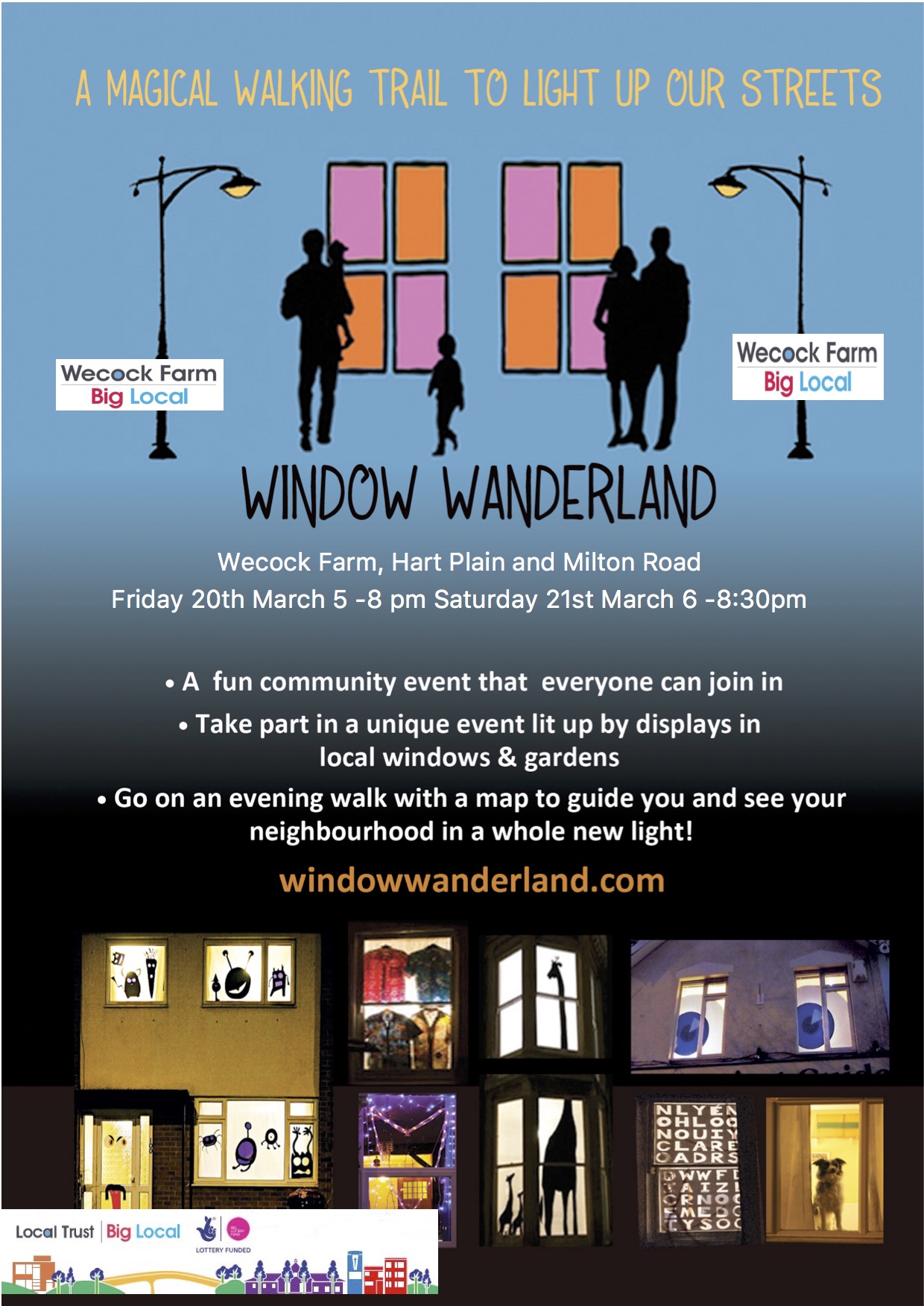 What is a Window Wanderland?
We inspire communities to set up fun, local, all-people-friendly, window-display-based walking trails then share them with the world. Come out and see your neighbourhood in a new creative light!
What we are about:
Celebrating connection. It's a creative way to get to know neighbours. Which makes people feel proud of their community.
Creativity. Make something different.
Wandering. This is a chance for people to explore their local area on foot, to see new places, or to see familiar places in a new way.
Everyone. Anyone can join in, the more the merrier, as a Wanderer or a Windowmaker.
Care. We offer you easy to use tools to put on your own event.
Community events are massively beneficial for spreading happiness and a sense of belonging in neighbourhoods. But they often rely on the sweat, determination and dedication of a handful of people. It's not always sustainable.
Set designer, Lucy Reeves Khan started Window Wanderland in 2015, inspired by her vivid imagination, her deep-seated community spirit and her personal experiences of isolation due to years of chronic illness.
Lucy imagined her local streets alive with other people viewing dramatic, beautiful or just silly scenes in the windows around her neighbourhood. She wondered if, in the dark of winter, these displays would cheer up others too. She put on her first event in her own community. It was a huge success. Other areas wanted to join in, and the rest, as they say, is history…