Rock Your Socks with Portsmouth DSA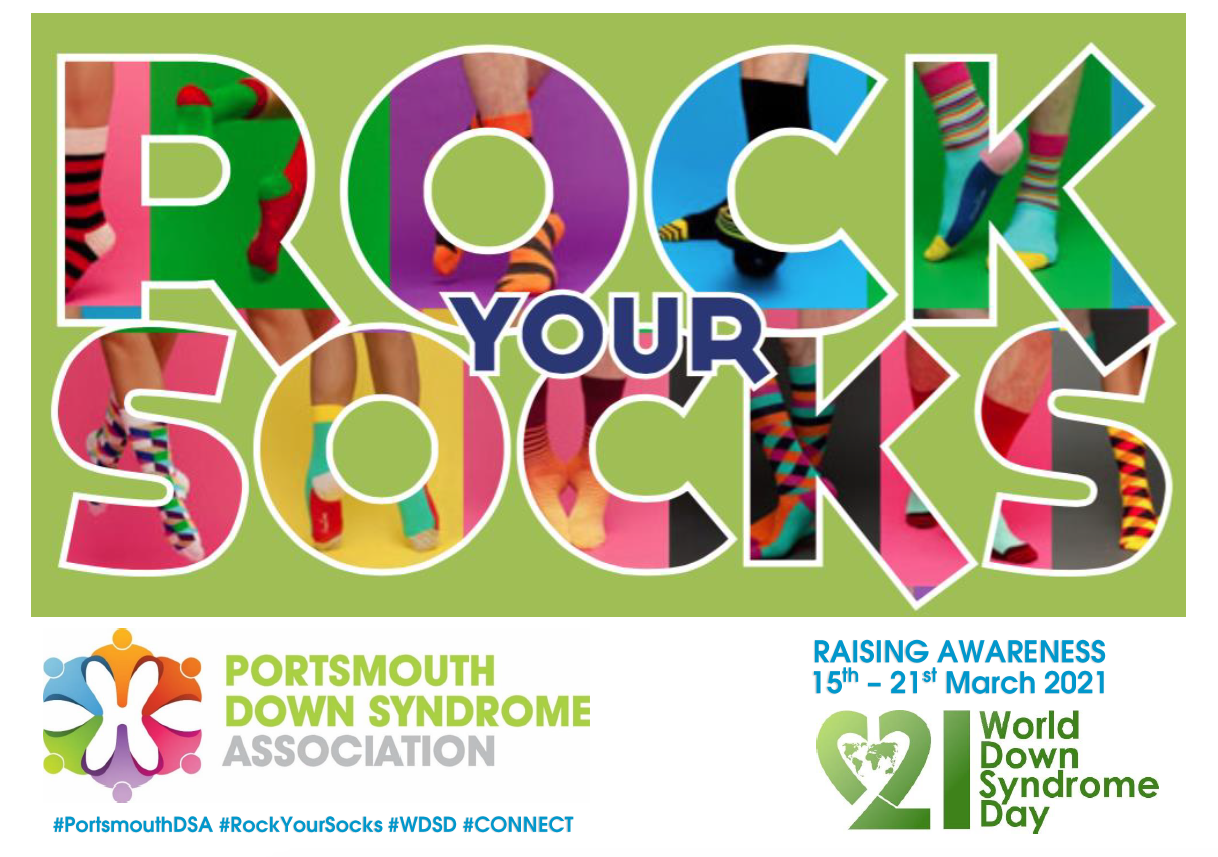 Over the past few years, thousands of our supporters in schools, workplaces and organisations have joined our celebrations during Down Syndrome Awareness Week by supporting our 'Rock Your Socks' Campaign. This global initiative raises awareness and promotes inclusion by inviting members of our community to wear colourful socks, the more colourful and individual the better.
Individuals with Down syndrome have an extra copy of chromosome 21, so three instead of the usual two. Therefore, World Down Syndrome Day is celebrated on 21st of the third month (March). The shape of a pair of socks mirrors the shape of the chromosomes, hence why we Rock Our Socks!
We are all individuals with our own strengths, and we all deserve the right to experience success and be acknowledged as valued members of our communities. By wearing bright socks, we hope to highlight the importance of tolerance and acceptance, and to celebrate our wonderful differences which make us all so unique. When people with Down syndrome are given opportunities to participate and be fully included, the whole community benefits.
As individuals look down and comment on your socks, we hope that you'll let them know why you are supporting the 'Rock Your Socks' initiative, to help celebrate inclusion and diversity, and to help us to spread awareness about Down syndrome and our charity.
Some organisations may also like to fundraise for us by asking for a small donation on the day or might like to accompany their event with an awareness assembly celebrating differences. Please get in touch with us for some ideas.
We hope that you enjoy your day. Please join our community by sharing your celebration and photos on our social media sites. Our campaign will be running all week, and we'd love to see your contributions. @PortsmouthDSA #PortsmouthDownSyndrome #RockYourSocks #RaisingAwarenessTogether #Connect