D-Day 70th Anniversary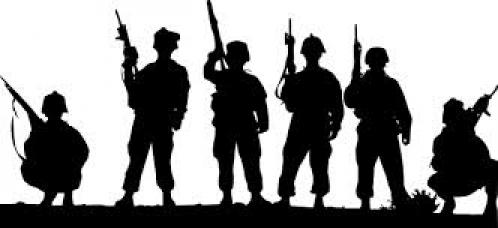 HISTORY
On 6th June 1944 the Allied Forces of Britain, America, Canada, and France attacked German forces on the coast of Normandy, France as the start of a plan to retake German occupied Europe. With a huge force of over 150,000 soldiers, the Allies attacked and gained a victory that became the turning point for World War II in Europe. This famous battle is also known as 'D-Day' or the' Invasion of Normandy' and was the largest seaborne invasion in history - it marks the beginning of the Allies winning the war.
INTERESTING D-DAY FACTS
- The troops needed the light of a full moon to see to attack. For this reason there were only a few days during a month when the Allies could attack. This led Eisenhower to go ahead with the invasion despite the bad weather.
- Although June 6 is often called D-Day, D-Day is also a generic military term that stands for the day, D, of any major attack.
- The overall military operation was called "Operation Overlord". The actual landings at Normandy were called "Operation Neptune".
EVENTS IN PORTSMOUTH
Portsmouth (home of the D-Day Museum) will mark the 70th anniversary of D-Day landings with events over six days. From 3rd to 8th June, there will be a veterans' centre on the Southsea seafront, where Normandy veterans will be able to meet each other and members of the modern armed forces.
On 5th June a drumhead service and parade on Southsea Common will be held, following this there will be an amphibious landing on Southsea beach by the Royal Navy. In the evening there will be a Sunset Concert for Heroes aimed specifically at veterans and their families as guest of honour.
On 6th June, focus is turned to the remembrance of D-Day with a service at the D-Day Stone in Southsea led by the Royal British Legion. The weekend of 7th - 8th June will see military vehicles, re-enactors and other activities bringing the wartime period to life on the seafront. Other events and exhibitions are also planned, and nearer the time more information will be published at www.visitportsmouth.co.uk.