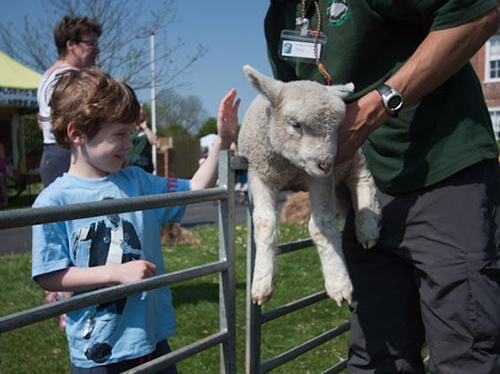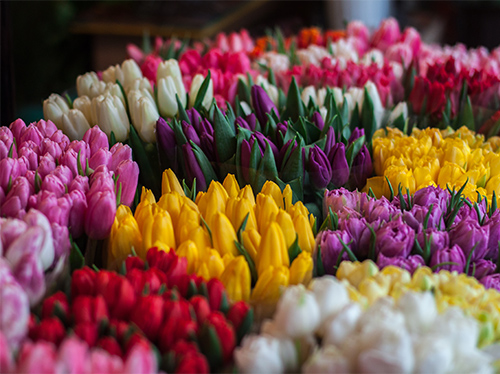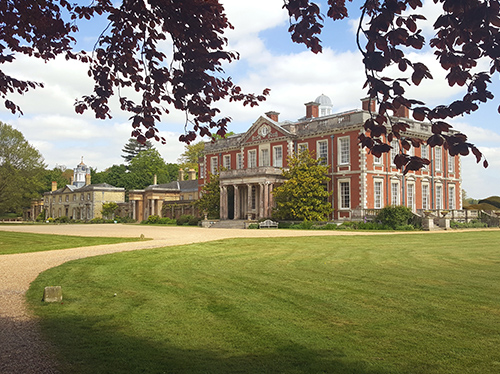 To advertise here FOR FREE, send a brief description of your event, and telephone number, either via email to whatson@thedirectorygroup.co.uk, or via post to What's On, The Directory Group, Unit 1 Viceroy Court, Bedford Road, Petersfield, Hampshire, GU32 3LJ. We cannot guarantee all adverts will be published. Adverts are published on a first come first served basis.
The closing date for next month is 15/03/2019
March
Award winning Havant Ladies Barbershop Harmony Chorus "The Pitchpipers"
Welcomes guests every week to their rehearsals at St Philips Church Hall, Hawthorn Crescent, Cosham PO6 2TL on Tuesday evenings from 7.30 – 10.00pm. Find us at www.pitchpipers.co.uk and also on Facebook or call 02392 460227.
Spirit-of-the-South invite you to unleash your inner Diva!
...Or at least enjoy singing with a group of very friendly ladies. We rehearse every Tuesday evening, at Havant Methodist Church, Petersfield Rd, Havant, Hants, PO9 2HU from 7-30 until 10pm. Our Open Evening is held on the first Tuesday of the month, from 7-30 until 9pm. Come and have a chat. Call 02392-641997 or 02392-451220 | www.spiritofthesouth.com or follow us on Facebook.
ZUMBA CLASSES
Tuesday's - Westbourne Parish Hall 6.45pm-7.35pm, Friday's - Emsworth Community Centre 6.00pm-6.45pm. All Classes £3.50. Contact April for more info 07768-202000.
The international smash hit comedy returns! Lucky Eric, Judd, Les and Ralph are back and telling the tales of a Yorkshire nightclub. Of lads and lasses, sticky floors and shots galore, and the early morning taxi home, all under the watchful eyes of the bouncers. Theatre Royal Winchester 21-23 Jewry Street, Winchester. Tue 5 Mar, Thu 7 Mar.
Titchfield Theatre - Sons of Death: 6th -15th of March 2019. (no performance 11th March)
Collaboration or murder which is it to be? A brand-new thriller from Steve Harris will have you intrigued and guessing to the end. For more information, other plays and additional dates please visit: www.titchfieldtheatre.com or call 01329 556156.

Multiple Sclerosis monthly exercise group held on the first Thursday of each month,
at Jubilee Hall, Crouch Lane, Horndean, PO8 9SU, from 1.30pm-3.30pm.
Sessions are £3.50. For more details call Tina on 07512 794817. This month's MS group exercise group is on the 7th of March.
International Women's Day Celebrations at Chawton House - Friday 8 March 2019, from 11am until 4.30pm
For this year's International Women's Day, Chawton House will be celebrating the works of Jane Austen, and the women who inspired her. For one day only, we will be bringing out one of the most treasured items in the library collection. The 'Charles Grandison' manuscript, written in Austen's hand, will be on display for visitors to view. There will be two Curator-led tours of the 2019 exhibition: 'Jane Austen's Reading' at 10:30am & 2:30pm, of 45mins duration. Friday 8 March 2019, from 11am until 4.30pm Chawton House, Chawton, Alton, Hampshire, GU34 1SJ. Further information is available on the website chawtonhouse.org/whats-on/international-womens-day/
Alresford Artisan Craft Show - Alresford is a picturesque Georgian town with wonderful bespoke shops, lovely riverside walks and good eating places and the home of the Watercress Steam Railway a lovely day out for everyone. The craft show is situated right in the heart of the town and a few minutes walk from the Watercress Line. Alresford Community Centre, West Street, Alresford. Sat 9 Mar 19.
Droxford Village Community - Skittle Evening - Clerk to the Parish Council, West House Cottage, South Hill, Southampton, Hampshire, SO32 3PB. Up to 9 teams of 6 are invited to compete for the title of Droxford Skittle Champion.
Licensed Bar and Refreshments available. Tickets - £6.00 per head (£36.00 per team). Tickets available at the post office or on the door. Saturday 9th March 2019, 7:30pm – 10:30pm.
Alton Farmers' Market - Alton Farmers' Market runs the second Saturday of every month, offering a range of delicious local Hampshire food and drink. Enjoy the great taste of Hampshire, savour the delights of truly local food reared, grown, baked, caught and brewed in Hampshire. Home reared meats including buffalo and game, eggs, cheese, milk, ice cream, wine, beer, apple juice, bread, cakes, bakes, pickles, chutney's, preserves, fruits and vegetables, wool & coppice goods. Seasonally produced from within Hampshire. High Street, Alton, GU34 1AB. Further information is available on the website www.hampshirefarmersmarkets.co.uk
Hayling Island Spring Market, Hayling Community Centre, Station Road, PO11 0HB - Saturday 9th March – 12pm – 4pm
Over 50 Stalls, unique gifts, crafts, charity stalls, vintage and pre-loved items. Free entry - supporting local Charities.
Saturday 9th March 11:30 to 2:30 - Acorn Community Centre, 3 The Kestrels, Waterlooville PO8 9UX
An opportunity to meet the Wecock Farm Big Local volunteers and Ruth Butler, achitect. This is an opprtuniuty to view the residents plans to improve Hobby Close Open Space. During the event there will be two formal presentations with an opportunity for questions. There will also be activites relating to leisure and well-being at the community centre, such as rowing, picnic ideas, craft. Life skills activites such as basic life support and how to use a defibrillator, provided by North Harbour Community First Responders.
The event is free.

Jumble Sale and Mini Auction - Saturday 9th March - Lovedean Village Hall PO8 9SF
From 1.30 – 2.30 p.m. As always, there will be many bargains available.
Waterlooville Probus Club provides a meeting place for retired or semi-retired, professional or business, ladies and gentlemen.
We meet on the second Tuesday of each month at 'The Chairmakers', Worlds End, Hambledon, PO7 4QX.
The next meeting will be held on the 12th of March, from 12.00 noon to 3.00 pm. We meet for a drink and a chat with fellow members, and after a 3-course lunch, our guest speaker, Bill Coombs, will give a presentation entitled 'The International Space Station'
If you would like further information on the Probus Club, please visit our web site http://waterloovilleprobusclub.webplus.net, or contact our Secretary, Peter Quine, on 079 2662 0530 or by e-mail to peterpia1989@outlook.com.
The Purbrook & Widley Rowans Support Group are holding a Spring Market on Saturday 16th March
Deverell Hall London Road, Purbrook from 10am to 12 noon there will be numerous stalls including tombola, raffle, plants, books, nearly new, cakes tea coffee etc. Reg. charity 299731
Antiques & Collectors Fair - Saturday 16th March - Lovedean Village Hall PO8 9SF
From 10 a.m. – 1.30 p.m. For further info please phone 02392 593904.
TABLE TOP SALE on Saturday 16th March, 11am to 2pm at St Philip's Church hall, Hawthorn Crescent, Cosham.
Tables to hire for £5, book in advance. Refreshments with bacon rolls etc. Variety of tables & homemade cakes. Entrance 50p Contact 9237 9278 for further details or to book a table.
Saturday 16 March, 2 – 4 pm – Messy Church, At the Church of the Resurrection, Drayton, PO6 2AP
Messy Church is designed for families with young children. Families are welcomed with tea or coffee and puzzles are available to amuse the children. After this there are a variety of craft activities linked to the theme of the day, determined by the Bible story chosen each month.
A short celebration follows to bring this together and to share the results of the activities, consisting of storytelling and simple prayers.
The afternoon is rounded off with a simple meal and drinks. We aim for a relaxed and friendly atmosphere.
Science Discovery Group, Monday 18th March
From Chernobyl to Fukushima – environmental impacts of nuclear accidents. Talk by Professor Daniel Thomas from the School of Earth and Environmental Sciences, University of Portsmouth. At 7.30-9.15pm in Warblington School, Southleigh Road, Havant, PO9 2RR. Entrance charge £3 per meeting. No previous knowledge assumed.
Email: sciencediscoverygroup@gmail.com 07711 167523.

The Hampshire and Isle of Wight Wildlife Trust, South Downs Group Meeting on 20 March
St Wilfrids Church Hall, Padnell Road, Cowplain, PO8 8DZ. 7.30pm - 9.30pm. Free Parking.

A Talk by Chris Matcham on the history of hedgehogs, reasons for their decline and how we can help them.
Non members are welcome. Admission £3 including refreshments. Contact Deryn Hawkins on 02392 598000 or website:
https://www.hiwwt.org.uk/events/2019-03-20-help-our-hedgehogs

Purbrook Horticultural Society are holding their Annual Spring Show on Sunday 24th March 2019 at Deverell Hall, London Road, Purbrook PO7 5JU. Doors open to public at 2pm with awarding of Trophies at approx. 4:15. Entry by donation. Accompanied children always welcome. Additionally, there will be free parking, plant, cake and Preserves sales and refreshments available. There will also be a raffle. For further details at www.purbrookhorticulturalsociety.org.uk
28/3/2019 – Waterlooville Events Team's Monthly Community cinema presents 'Bohemian Rhapsody' at St Georges Church hall.
Doors open at 7 pm, film starts at 7:30. £6 per ticket (includes a hot drink and treat). Loyalty bonus – present 8 film tickets from different months and see 1 free film'.

The beetle drive to be held at the meeting Memorial Hall on March 27th begins at 7:30 it is £2 to enter.
For this you will get a number of games of beetle, tea and biscuits and meet other people. There are prizes for the winners of the beetle and there will also be a raffle. All the profits go to the rowans Hospice. Beetle is a traditional dice game which does not require previous skill it is just good fun.
Portsmouth Baroque Choir - Saturday March 23rd at 7.30, All Saints Church, Portsmouth, PO1 4BT.
Lenten Music from the Baroque era by Bononcini and Mondonville, plus Morten Lauridsen's Lux Aeterna and Marcello Oboe Concerto in D minor, Tickets £12, £10, students £1, From 01329 310277, on the door, or www.ticketsource.co.uk/baroquechoir
BRAHMS: A GERMAN REQUIEM - Petersfield Musical Festival, Festival Hall Petersfield, Petersfield, Saturday 23rd March 2019 at 7:30PM.
WORD OF MOUTH - Titchfield Theatre 24th – 30 of March at 7:30pm, a week of new short plays written by members of TFT Playwrights' Group. The plays cover a range of human emotions and genres and are written to be performed in the studio. A whole evening of short plays running from 10 minutes to 20 minutes. Thought provoking, funny and exciting there is something for everyone.
For more information, other plays and additional dates please visit: www.titchfieldtheatre.com or call 01329 556156.
Havant Music Festival Thursday 28th March to Sunday 7th April 2019.
The Havant Music Festival returns for the 3rd Season this March with 11 days of live music taking place across the Borough.
See our website for a full list of events: http://www.havantmusicfestival.org.uk/events-in-2019/.
Saturday 30th Mar – Film Night "Puzzle" Denmead Community Centre, School Lane, at 7.30pm. Tickets £5.
For more details call 02392 256132 or visit www.denmeadca.com
Denmead Evening W.I - SPRING FAYRE - Saturday 30th March - Denmead Church Hall PO7 6TL - 10am - 12noon
Tables available - £10 payable in advance. For further details contact - G. Lancashire 02392/261234 or Marilyn Farrow 02392/262418
Meon Valley Garden Club - Spring Show, Meon Hall, Pound Lane, Meonstoke, Southampton, Hampshire, S032 3NP.
FREE - Saturday 30th March 2019, 1:30pm – 4:30pm.

SAVE THE CHILDREN (Petersfield Branch) "BIG SALE" Held in Petersfield Festival Hall
There will be a huge selection of new and good-as-new clothing and shoes for all the family, many of them with the original price tags. There will also be homeware, a designer room and a cafe.
Friday, 29th March - 9 a.m. - 7 p.m. £2 entry (Friday only),
Saturday, 30th March, 9 a.m. - 1 p.m.1 p.m. - 4 p.m. All items half price 4.30 p.m. - 5.30 p.m. Fill a Save the Children bin bag for £10.
Come and have a good time and help raise funds for disadvantaged children in the U.K. and throughout the world. For further information contact
www.petersfield-savethechildren.co.uk

Mother's Day at Chawton House - Sunday 31 March 2019, from 11am until 4.30pm
A visit to Chawton House is the perfect day out for all generations
Take a stroll in the beautiful grounds to enjoy the walled garden, shrubbery walk and wilderness;
soak up the atmosphere of the oak-panelled Elizabethan manor house; explore the collection and be inspired by pioneering early women writers, and enjoy a hot tea and something sweet in the Old Kitchen Tearoom.
As a special treat this Mother's Day, bring Mum along to Chawton House and she will receive a slice of cake for free!
Date/Time: Sunday 31 March 2019, from 11am until 4.30pm, Location: Chawton House, Chawton, Alton, Hampshire, GU34 1SJ,
Admission: General admission to Chawton House: £10 Adults. Free entry to the Old Kitchen Tearoom. Further information is available on the website chawtonhouse.org/whats-on/mothers-day-tearoom-offer/
Portsmouth Choral Union - Spring Concert, Dramatic Classics, Mass in C Minor - Mozart, Crossing of the Red Sea - Hummel
(UK Premiere - sung in English) Conductor: David Gostick With Southern Pro Musica, Saturday 6 April 2019 at 7.30 p.m.
St Mary's Church, Fratton Road, Portsmouth PO1 5PA Tickets: £15 at the door £13.50 (plus admin fee) in advance online at www.pcuchoir.org Email: pcuticketing@gmail.com, Tele: 02392822227. Registered Charity no. 266974 find us on facebook and twitter.