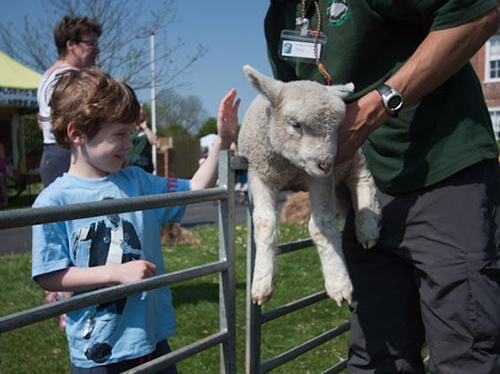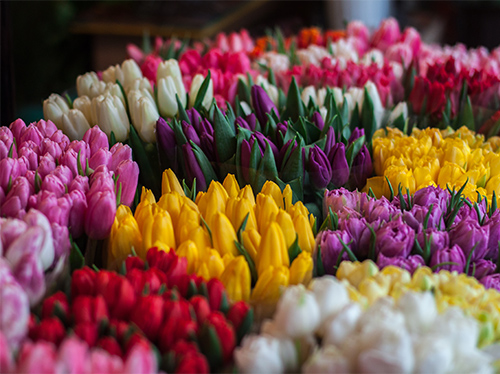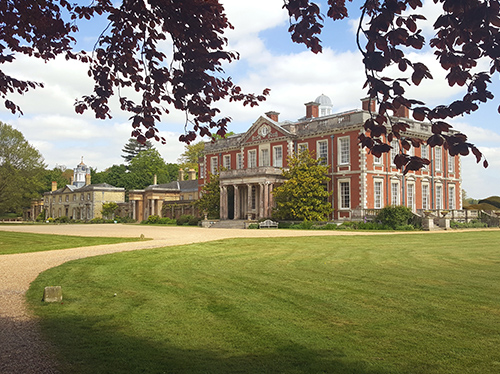 To advertise here FOR FREE, send a brief description of your event, and telephone number, either via email to whatson@thedirectorygroup.co.uk, or via post to What's On, The Directory Group, Unit 1 Viceroy Court, Bedford Road, Petersfield, Hampshire, GU32 3LJ. We cannot guarantee all adverts will be published. Adverts are published on a first come first served basis.
The closing date for next month is 15/11/2019
November
PITCHPIPERS - Come along and join us for our free four-week a cappella SING into SPRING! Singing course starting on Tuesday 21st January from 7.30pm - 9.30pm at St. Philips Church Hall, Hawthorn Crescent, Cosham PO6 2TL. Find us at
www.pitchpipers.co.uk.
'ALLO 'ALLO at Titchfield
Festival Theatre: 6th November - 16th November
Classic wartime comedy with a little French twist 'Allo, Allo' written by Jeremy Lloyd and David Croft. Based on the iconic British television series that ran for seven seasons, this hugely popular comedy relates the adventures of a hapless cafe owner, Rene, in occupied France. For more performances or to book tickets please visit
www.titchfieldfestivaltheatre.com
Winchester Bonfire and Fireworks - 9th November at Broadway & Recreation Ground, Winchester
The Bonfire, Fireworks spectacular and procession in Winchester is a sight to behold as over 20,000 gather to celebrate the failed plot of Guy Fawkes. The event is not run for profit, all profits to go to the Winchester Round Table Charitable Trust Fund to help local people who really need it. For more information or to purchase tickets email info@winchesterbonfire.co.uk or visit www.winchesterbonfire.co.uk
Alton Farmers' Market Saturday 9th November, from 10am until 2pm
Alton Farmers' Market runs the second Saturday of every month, offering a range of delicious local Hampshire food and drink. High Street, Alton, Hampshire, GU34 1AB. For more information visit www.hampshirefarmersmarkets.co.uk
Remembrance Day 10K & 5K - Saturday 9th November, Portchester, Fareham, Hampshire
Proceeds will go to Service Charities and Portsmouth Down Syndrome Association. For more information or to book the race visit www.findarace.com/events/remembrance-day-10k-5k
Petersfield Remembrance Service - Sunday 10th November
This year's Remembrance Parade and Service starts from 10:15am in Petersfield Square. Join us in commemorating the contribution of British and Commonwealth military and civilian servicemen and women in the two World Wars and later conflicts. For more information visit www.facebook.com/petersfield.tc
Guildhall Service of Remembrance - 10th November - Portsmouth Guildhall
The Armistice Day Service of Remembrance will be held at in the Guildhall Square Portsmouth. The service will be preceded by a parade of veterans, military personnel and youth groups. For more information please visit www.portsmouth.gov.uk
Gun Salute and Silence - 10th November 10:30am - 11:30am - Fort Nelson
Join us for a gun salute and silence to commemorate the contribution of British and Commonwealth military and civilian servicemen and women in the two World Wars and later conflicts. Portsdown Hill Road, Fareham. For more information
visit www.royalarmouries.org
Alton Remembrance Service and Parade - 10th November from 10.30am
The traditional ceremony and service at the Cairn War Memorial outside the Alton Assembly Rooms in the High Street will start at 10.30am with uniformed and youth groups marching from the Market Square to the Cairn War Memorial. There they will join everyone who has gathered to pay their respects to those who died for their country. For more information visit www.alton.gov.uk
Alresford and District Horticultural Society – 13th of November
Meetings are held on the 2nd Wednesday of each month, except December, at St Gregory's Church Hall, Grange Road, Alresford, SO24 9HE. Doors open at 7pm for 7.30pm start. Annual membership £15, visitors £3, refreshments available. Everyone welcome! More information: www.alresfordhorticultural.org or enquiries to the Chairman, Mr Stephen Morley, 01962 733524 or horti@allthemorleys.co.uk

Portsmouth Choral Union are performing Salzburg Splendour on Saturday 16 November 2019 at 7.30 p.m
Come and listen to two splendid classical works - Requiem by Michael Haydn and Solemn Vespers by Mozart. The concert is at St Mary's Church, Fratton Road, Portsmouth PO1 5PA. It is conducted by David Gostick with Southern Pro Musica. Tickets: £15 at the door, £14 (plus admin fee) in advance online at www.pcuchoir.org. Email: pcutickets@gmail.com. Registered Charity no. 266974 Find us on Facebook and Twitter.
The Purbrook & Widley Rowans Fund Raising Group are holding a Christmas Market on Saturday 16th November
From 10am to 12 noon there will be numerous stalls including tombola, raffle, books, nearly new, plants, tea, coffee etc. Deverell Hall, London Road, Purbrook.
Emsworth Harbour Arts Market - Paintings, Prints, Jewellery, Ceramics, Sculptures, Woodwork, Metalwork & Textiles.
Hewitts, 35-37 South Street, Emsworth, PO10 7EG - 16th November 2019 10am - 4pm - Regular dates in 2020 see FB page.
The Petersfield Health and Wellbeing Show - 17th of November
Come along to a new free event devoted to health and wellbeing at the Taro Leisure Centre on Sunday November 17, 10am to 4pm. Organiser Bryony Alford (founder of Beautiful Health and Beauty Services).
For more information visit www.beautifulbeauty.net
Contrasts Contemporary Jewellery Fair - Saturday 19th November 10am - 4pm
24 local studio jewellers will be displaying their work. Huge variety ranging from gold and diamonds through silver & semi-precious stones to leather, wood and copper. Ideal Christmas presents. St. John's Church Hall, 120 Redhill Road, Rowlands Castle, Hants. PO9 6DF.
www.contrastsjewelleryfair.co.uk
A talk on the Proposed Havant Thicket Winter Storage Reservoir - when the Hampshire and Isle of Wight Wildlife Trust, South Downs Group meet on 20th November at St Wilfrids Church Hall, Padnell Road, Cowplain, PO8 8DZ at 7.30pm. Free Parking. Non members welcome. Admission £3 donation including refreshments. Contact Deryn Hawkins on 02392 598000 or website: https://www.hiwwt.org.uk/events/2019-11-20-havant-thicket-winter-storage-reservoir
Emsworth Flower Club Meeting on Friday 22nd November at 2pm St James's Church Hall Emsworth PO10 7DP
A Christmas themed Floral Demonstration by Stephn McDonnell, award winning NAFAs demonstrator. A raffle will be held at the end of the demonstration to win one of Stephen's six designs. Non members entry £5.00, to include tea or coffee and biscuits. Contact Vanessa on
02392 789282 for further details.
Saturday 23 November, 7:30 pm – Portsmouth Festival Choir - At the Church of the Resurrection, Drayton, PO6 2AP
A concert of Classical Favourites, including Faure's Requiem and Cantique de Jean Racine and Mendelsssohn's Hymn of Praise. Conductor: Ben Lathbury. Tickets £12/ £10 concessions, available from https://www.ticketsource.co.uk/portsmouthfestivalchoir, students and under 18s free. For more information contact Myra Pinhorn on 023 9225 4988.
The Rosemary Foundation Christmas Fayre - 30th November
The Rosemary Foundation Christmas Fayre will this year be held once again at The Petersfield School, between 10.30am and 12.30pm, on Saturday 30 November 2019. Entry by donation. Stallholder enquiries will this year be attended to by one of our nurses, Louise Golledge. Louise my be contacted by leaving a message on 01730 266329 or by email to info@rfpetersfield.org. The Petersfield School, Cranford Road, Petersfield, Hampshire GU32 3LU.
West Meon Christmas Fair - 30th November
This year the Christmas Fair will be held at the Village Hall and Sports Pavilion. There will be plenty of stalls selling arts and crafts together with food and drinks. There will also be a choir singing. Santa will, of course, be arriving and spending time in his Grotto chatting to the girls and boys about what they are hoping to receive for Christmas. (3:30pm – 6:30pm). West Meon Parish Council. For more information visit
www.westmeonpc.org.uk.
Girlguiding Hayling Island Division Christmas Fayre - Saturday 30th November 2019
Time: 11am - 4pm, Address: Girlguiding Headquarters, Radford Hall, Beach Road, PO11 0JD
We are back for our third annual Christmas Fayre with lots of exciting things planned! We will be running a Grand Raffle, traditional games along with Santa's Grotto and will be joined by local stallholders and The Hayling Island Donkey Sanctuary, with more yet to be announced! It's sure to be a great day for all ages so make sure you come along!

WINES FOR SALE AT A HUGE FLAT RATE DISCOUNT
Limited quantity of Quality Wines for sale at £4.99 per bottle. This will include such great wines as:-
Claret
Sauvignon blanc New Zealand
Bordeaux
Argentina
And a few more from other countries.
FREE TASTINGS
Hayling Island
DATE AND TIME: 5th December
5:30 - 7:30 PM

Giant Christmas Charity Market - Saturday 7th December
Over 70 stalls: bric-a-brac, cakes, books, preserves, craft, jewellery, greetings cards, puzzles, toys, Christmas gifts, etc. Refreshments. Free admission. Petersfield Festival Hall, Heath Road GU31 4EA. 9.30am – 3pm, in aid of Portsmouth Hospitals Rocky Appeal and other charities including the Rosemary Foundation and local Fairtrade. Enquiries 01730 264802.
ELVIS PRESLEY CHRISTMAS SHOW 14th December
Doors open 1.15pm. Show time 2pm - 4pm Acorn community centre Weacock Farm PO8 9UX. Three of the UKs best elvis tribute acts. Mike Nova, Juan Lozano, Emilio Santoro. Tickets £10 each. Call 02392 426191.