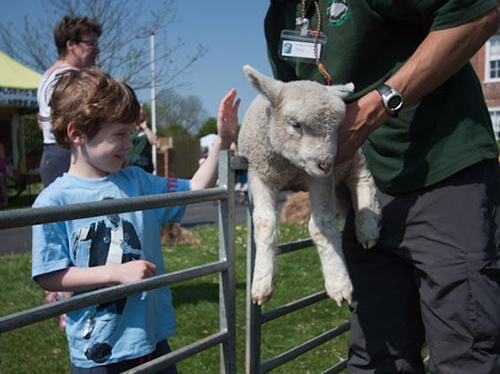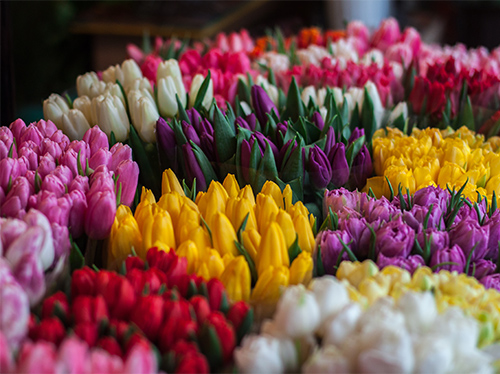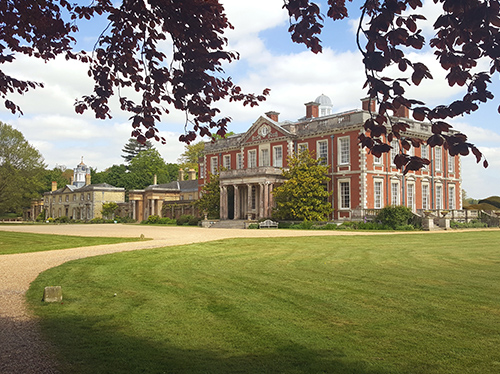 To advertise here FOR FREE, send a brief description of your event, and telephone number, either via email to whatson@thedirectorygroup.co.uk, or via post to What's On, The Directory Group, Unit 1 Viceroy Court, Bedford Road, Petersfield, Hampshire, GU32 3LJ. We cannot guarantee all adverts will be published. Adverts are published on a first come first served basis.
The closing date for next month is 13/03/2020.
February
Enjoy Singing? Come & Join us at the Gospel Road Choir. We sing a wide range of genres from soft rock/pop/disco to soul/gospel. There is no audition, and we welcome singers of all abilities who love to sing and have fun! Come along (maybe bring a friend) for your FREE taster session at our rehearsal rooms; The church of the Good Shepherd Crookhorn Thursdays (Term Time) 7.00-9.00pm. Further info: Musical Director: Jay Way, Contact 07453 295335. Website: www.gospelroadcommunitychoir.com, email: gospelroadchoir@hotmail.co.uk
Cowplain Methodist Church – We have moved! All welcome!
The Methodist church has now moved from Horndean and now meet every Sunday from 10.30am - 11.30am at The Borrow Centre, London Road, Cowplain, PO8 8DB.

Race Night - Denmead Community Center. 7pm first race 7.30 Feb. 1st
Films of genuine races for you to place your bets and have lots of fun whilst supporting you local hospice. Tickets £10 from patricia.bailey333@gmail.com, Tel: 07947611699 - Bring your own drinks. Generous nibbles provided.
Music Legends - Station Theatre, Hayling Island - 8th of February
An evening of tributes to Judy Garland, Neil Diamond, Johnny Cash and Dusty Springfield. Between 2:30pm & 7:30pm. Tickets cost £15, box office 02392 466363. For more information please visit www.stationtheatre.co.uk or email musiclegendentertainments@gmail.com
Meon Valley Travel Show - 8th of February
Join us at the Petersfield Festival Hall (11am - 3pm) for our annual holiday show including 20 specialist travel companies, feature presentations & more… Festival Hall, Heath Rd, Petersfield GU31 4EA. For more information please visit
www.meonvalleytravel.com/petersfield-holiday-show
February Half Term Activities at The Mary Rose, Friday 14th– Sunday 23rd February (11:00 – 15:00, daily.)
Portsmouth's The Mary Rose is delighted to announce its programme of activities this February Half Term, celebrating Valentine's Day. Shipwreck Explorers: Royal Romance invites visitors to celebrate Valentine's with a Tudor twist. For more information, visit www.maryrose.org or call
02392 812931.
TABLE TOP SALE on Saturday 15th February (11am to 2pm)
St Philip's Church Hall, Hawthorn Crescent, Cosham. Tables to hire for £5, book in advance. Refreshments with bacon rolls etc. Variety of tables & homemade cakes. Contact 02392 379278 for further details or to book a table.
Big Coffee Morning - 15th February
The Big Coffee Morning will be held on Saturday, 15th February. Emsworth Baptist Church from 10 am to 1pm. Cakes and gifts also on sale. Do come along and enjoy a pleasant morning in good company. North St, Emsworth, PO10 7BY.
Are there Dragons in Your Garden? Dr Tony Gent, Chief Executive of the Amphibian & Reptile Conservation Trust...
An illustrated talk on how to identify and attract frogs, toads, newts and other amphibians to your garden. Hampshire and Isle of Wight Wildlife Trust, South Downs Group meet on 19th February at St Wilfrids Church Hall, Padnell Road, Cowplain, PO8 8DZ at 7.30pm. Free Parking. Non members welcome. Admission £3 donation including refreshments. Contact Deryn Hawkins on 02392 598000 or website: https://www.hiwwt.org.uk/events/2020-02-19-are-there-dragons-your-garden
Stargazing Evening with HantsAstro - Friday 21st February
As part of the South Downs National Park 'Dark Skies at Night' festival, Butser Ancient Farm are delighted to be hosting an evening of stargazing on Friday 21st February. Doors open at 7.30pm. Adults £8, Children £4 (under 3s free). Butser Ancient Farm, Hampshire. Find more events and activities taking place across the National Park at www.southdowns.gov.uk/darkskiesfestival
'All That Remains & The Voice in the Room' - Titchfield Festival Theatre - Mon 24th February 7:30pm
All That Remains - Set in 1985, early events from her wartime childhood haunt Rosa Goldberg – who sits in her room of a nursing home – a visit from someone in her past stirs aching memories – memories she would prefer to forget...
The Voice in the Room - Set during the severe winter of 1978, three young homeless people break into an old Victorian house. Their attempts to keep warm, in one of the coldest winters on record, are disrupted by a voice from the past seeking revenge on one of the group - who is hiding an appalling secret…The Acorn Studio, 73 St Margarets lane, PO14 4BG. For more information or performances please visit
www.titchfieldfestivaltheatre.com or call 01329 556156.
The Sound of Musicals at West Meon Village Hall, Petersfield – 27th of February
An evening of song from the world's favourite musicals, including Gilbert and Sullivan, Andrew Lloyd-Webber, Rogers and Hammerstein and Boublil and Schonburg. Winchester Musicals and Opera Society take their award winning company on tour with a delightfully eclectic programme in their signature theatrical style. Tickets are £10, for more information visit
www.wmos.org.uk/
CHLOE JOSEPHINE with 10 piece Band and support to play The Studio@TPS - 29th February 7.30pm
The Studio@TPS attracts a rich variety of performers and you can join Chloe Josephine and her ten-piece band for a fusion of soul with a dollop of funk, a slice of the blues and a sprinkling of jazz. Together with two high class support acts from Amba Tremain and Gloria Miller, the evening will be a celebration of all kinds of soulful music, with songs that explore heartache, journeys through love, pain and everything in between. Tickets £6 in advance or £8 on the door - www.petersfieldschool.com - The Studio@TPS
The Petersfield Beer & Cider Festival - 29th February
The Petersfield Beer and Cider Festival is returning for 2 sessions of great drinks, music and food. Once again, it will be taking place in the gorgeous town of Petersfield in Hampshire at Petersfield Festival Hall.To find out more or to purchase tickets please visit www.ticketsource.co.uk/hometownfestivals

Petersfield Music Festival - 13th – 21st of March
Music-lovers of all tastes and ages can find something to enjoy in this year's varied programme of concerts at Petersfield Musical Festival. Performances include Mozart's Don Giovanni by the Merry Opera Company on the 20th of March and other performances from The Festival Chorus, Highfield Chapel Choir, Southern Pro Musica and more! For a full line up on the festivals performances or to book tickets, please visit www.petersfieldmusicalfestival.org.uk, or you can get tickets from One Tree Books, 7 Lavant Street, Petersfield GU32 3EL.
01730 261199.