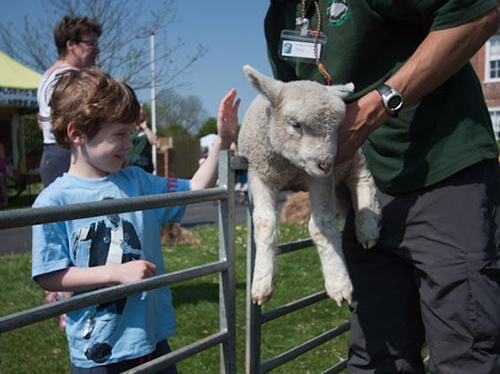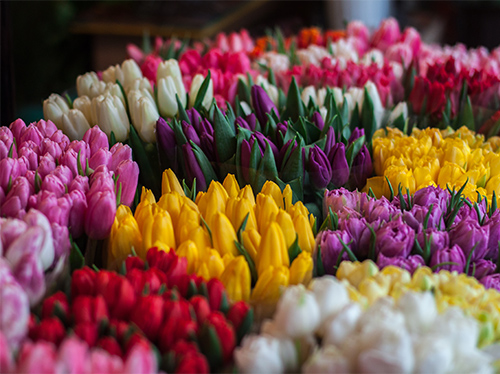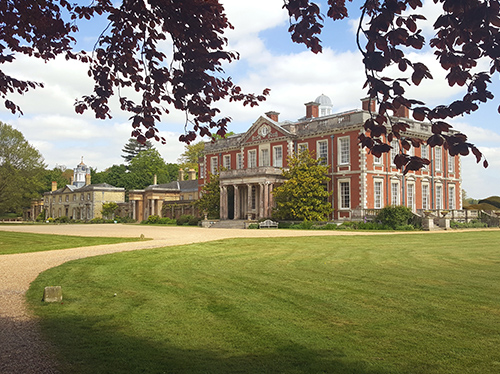 To advertise here FOR FREE, send a brief description of your event, and telephone number, either via email to whatson@thedirectorygroup.co.uk, or via post to What's On, The Directory Group, Unit 1 Viceroy Court, Bedford Road, Petersfield, Hampshire, GU32 3LJ. We cannot guarantee all adverts will be published. Adverts are published on a first come first served basis.
The closing date for next month is 19/10/2018
October
The Ladies Barbershop Chorus, in Havant, are seeking new members that are over 18 years of age with any singing ability! They rehearse every Tuesday evening from 7.30pm til 10pm at: St Philip's Church Hall, Hawthorn Crescent, Cosham, Portsmouth, PO6 2TL. For more details contact Marilyn Penketh on 02392 460227 or email on marilyn.penketh@gmail.com.

Flower Workshop Sunnyside Hall (Age Concern), 14 Webb Lane, Hayling Island - Thursday 4th October 6.30pm - 8pm
Monthly Flower Workshop, £15 per person, includes materials. Call 07561337640 or email seasideflorist@hotmail.co.uk for more details.

Winchester Poetry Festival 5 - 7th October
This year's Festival takes place on the weekend of 5-7 October, straight after National Poetry Day on 4th October. Winchester Poetry Festival has become a major player in the poetry world, with a reputation for innovative programming and for sponsoring and nurturing new talent, championing many of the most exciting poets from the UK and beyond. A number of events are free but please do book tickets via the Box Office to reserve you place. Tickets are available from Theatre Royal Winchester Box Office 01962 840440
Portsmouth Light Orchestra - Autumn Concert 6 October 2018 at 7.30 pm
Join us for an exhilarating variety of toe-tapping well-known orchestral music. Programme will include The Barber of Seville Overture, Vaughan Williams Folk Suite, Strauss Tales of the Vienna Woods waltz, two selections - South Pacific and King and I, Spanish Dances and other items.
Admission £7 - accompanied under-16s free. Light refreshments available - indulge in a cuppa and piece of cake during the interval - donations please. We shall be making donations to Southsea and Gosport Street Pastors. Venue: Admiral Lord Nelson School, Dundas Lane, Portsmouth, PO5 3XT. Contact - Val Loft - 02392 371135 or email - valloft103@btinternet.com

Autumn Charity Concert Saturday 6th October 2018, from 7.30pm.
St Lawrence Church, Church St, Alton GU34 2BU. The broad programme will include spectacular harmony singing both accompanied and acapella and there will also be a brief presentation about the Ark Cancer Centre Charity which aims to raise £5million to build a state-of-the-art Cancer Treatment Centre offering local people gold-standard cancer treatment on their doorsteps. Refreshments will be served and there will be a retiring collection for the charities. Tickets are £5, available from choir members.

Portsmouth & District British Cactus and Succulent Society Autumn Show - Saturday 6th October 2018 11am - 4pm
Christ Church Hall, London Road, Widley PO7 5AU. Come and see a large variety of prize-winning cacti and succulents. Refreshments and plants will be available to purchase along with expert advice! Entry £1 and free for under 12s. For more information please visit http://www.portsmouth.bcss.org.uk/ Facebook page https://www.facebook.com/groups/134329646610302/

Sew Saturday! Saturday 6th October 9am – 5pm
Sew Creative – Fabric and Workshops, 20-22 Lavant Street, Petersfield GU32 3EW. Join us for a fun day - not just at Sew Creative but at the Festival Hall too! Free taster sessions, the popular tutor challenge, demonstrations, kids activities and SEW much more. This is a national event aimed at supporting your local sewing shop - oh and of course there will be CAKE!

Lovedean Village Hall Car Boot Sale - Sunday 7th October 2pm
Lovedean Village Hall will be running their usual October Car Boot & Table Top Sale. Tables inside will cost £6.00 and Car spaces outside will cost £5.00. For further information or to book a space please call: 02392 593904

Purbrook Horticultural Society Floral Art Group. Thursday 11th October
Invite visitors to their next flower demonstration. 'Kitchen Kapers ' by Mischca Davies at Deveral Hall, Purbrook - 7 pm. £6.00 to include refreshments.

Wickham TorchLight 10k, Hosted by Rural Running Events and Meon Valley Runners
Fri, 12th October 2018 - 7 pm. For the second time this year, the night train to nowhere departs Wickham along the disused railway line at 7pm for an out & back 10k. Now known as the Meon Valley Trail, mostly under the cover of trees, the trail takes you out to Soberton, under the watchful eye of the 'night birds'. There will of course, be another bespoke medal for all finishers! www.letsdothis.com
Elizabeth Foundation Quiz Night - Cosham, PO6 3LL – 7:30 pm – 10 pm - Thursday 11th of October
Raising money to help deaf preschool children learn to listen and talk. £30 for a team of four which includes food but bring your own drink. There is a medal for the winners! Email fundraising@elizabeth-foundation.org or call 02392 322163 today to book your team.

Gentle Flow Yoga By Candlelight, The Yoga Shed, Wickham, PO17 5JN
Friday 12th Oct 8-9.30pm. £12pp. The perfect way to unwind at the end of the working week. Connect to your breath, move slowly, draw your awareness inwards and find the quiet, calm space within you. Rest and restore as we enjoy some restorative postures too. Leave feeling grounded, calm and rejuvenated ready for the weekend. Book online & pay on the day https://innerspacestudios.co.uk/studios_locations/the-yoga-shed-wickham/
Quiz Night in aid of Alzheimer's Society Church of the Resurrection, Drayton, PO6 2AP - Saturday 13th October, 7 pm
Please join us for this enjoyable and friendly evening in aid of the Alzheimer's Society. Tickets are £6 in advance, to include ham or cheese ploughman's supper. Please contact pat.hewitt@alzheimers.org.uk or Jill on 02392 325868 for further details and tickets.

Hampshire Farmers Market, The High Street, Alton, The High Street, Alton. GU34 1AW - 13th October 10 - 2pm.
Free Event - A bustling Farmers Market with lots of local, Hampshire produce all grown, reared, caught or made within the County, including award winning pies, cheese, free range meats and garden plants.

Oktoberfest 13th October
Priory Park, Chichester, 12:30 - 17:00 & 18:00 - 22:00. Guests can enjoy authentic German pretzels and bratwurst, washed down with an assortment of quality German beers, served up in traditional stein glasses! Early bird tickets are available from £13.50 plus booking fee. For groups of eight people, table reservations are available for the price of £60 (in addition to an admission ticket) which includes two free pitchers of beer.

Bishop's Waltham Brocante, 14th October, 9am -3.30pm
October 14th welcomes the return of the popular Brocante/ Flea Market Bishops Waltham High Street. Collectables, Vintage, Curios, Bric a Brac or Vinyl records this is the place to be, come down and have a rummage you will even find items you never knew you needed, ……Some of the local shops will be open together with coffee shops the deli and restaurants together with street foods and music. Free Parking!
For further information contact jackieedwardsmarketing@gmail.com. Tel: 07514 680872

Samhain Festival - Butser Ancient Farm - Chalton Lane, PO8 0BG Waterlooville. 7 – 10pm.
Friday 19th October 2018. Join us to celebrate the evening of Samhain in the magical surroundings of the Great Roundhouse at Butser Ancient Farm. You will enjoy live music, professional storytelling by Jonathon Huet of Walk with Trees, and a bar with local ales. Samhain is a Celtic festival marking the end of the harvest season and the beginning of winter, or the 'darker half' of the year. www.butserancientfarm.co.uk
Tickets £15 per head.

Autumn Steam Gala – The Watercress Line - Friday 19th - Sunday 21st October 2018
Experience this 'steam'-packed three day weekend, where you can relive yesteryear. As well as travelling the line, there are 'Behind the Scenes' guided tour through the engineering workshops at Ropley station.

The Rosemary Foundation's Quiz Night, - Saturday October 20th
East Meon Village Hall, 7:30pm. To book a table please call 01730 266329

West Meon Parish Council - Church Yard Clear-up (St John's Church, Church Lane, West Meon Petersfield, GU32 1LF) Saturday 20th October 2018, 9:30am – 11:30am. The Churchyard team are looking for people to help once a month only for a couple of hours. They have a wonderful green space in the middle of the village that needs looking after. The team is currently very small and could do with extra help. Come along for good company, refreshments, fresh air and great results, whatever time you can spare will make a difference.
Sing With Portsmouth Choral Union - Choral Workshop - led by the composer. Wassail! by Alexander L'Estrange, Saturday 20th October 2018 10 a.m. - 5.30 p.m. Trafalgar School, Portsmouth. PO2 9RJ, Tickets: £12.50 - available from www.pcuchoir.org

Children's Starlit Walk for Rowans Hospice
Portsmouth Historic Dockyard - Wednesday the 24th October 6.30pm. All children, from 0-16 years, are invited to join us to take part in a sponsored evening walk in aid of Rowans Hospice. It's a truly magical evening. £5 per child. Each child can only be accompanied by one adult (one adult can accompany 4 children). For more info please call 02392 238533
Family Tale Trail, 25th October - The Weald & Downland Living Museum, Chichester
Thursday 25th to Saturday 27th October 2018. The Museum will host a special evening event designed for families to enjoy enchanting walks. As part of a small group, guided by one of the Museum team, walk to different spaces to hear a series of five folklore and historical tales of mysterious places, magnificent creatures, spooky happenings and magical adventures! Suitable for children aged 7+ (Must be accompanied by an adult) 5.00pm start. Event lasts until approximately 7.15pm.
Museum at Night, 26 - 27th October - Weald & Downland Living Museum, Chichester
26th - 27 October 2018 from 6.45pm. Museum at Night walks offer a truly out of the ordinary experience. You will be guided by lamplight around the Museum, to hear a series of short night-time stories with a smuggling theme. At the end of the evening, gather around an open fire for a spiced warm drink and a biscuit. Not for under 16s or the faint of heart! Under 18s must be accompanied by an adult. Tickets are £25 each and available at: www.wealddown.co.uk/shop.
Vintage Fly Fishing Day, Meon Springs, White Wool Farm, East Meon, GU32 1HW - 27th October 10am - 5pm
A social fishing event in the spirit of angling in a bygone era. In keeping with the vintage feel of the day, participants will be offered a breakfast roll along with lashings of tea and Bovril. There will also be a prize for the best attired angler and the biggest fish!
Entry for the day - which also includes a two course lunch - is just £10 (excluding your standard fish ticket).
www.meonsprings.com

All Hallows Eve - On Saturday 27th Oct 2018 at Rural Life Centre, Reeds Road, Tilford, Farnham, Surrey, GU10 2DL.
Join us on the ghost train for a magical evening of activities and stories — if you dare! There will be many attractions, all suitable for children, including; Storyteller Spiders!

Wizard Express - The Watercress Line - Saturday 27th - Sunday 28th October 2018
All Halloween activities run from 11am - 4pm. Dress up as a Halloween spook and take unlimited rides on the Wizard Express steam train in our Harry Potter style coaches, one of which featured in the films. Adult tickets £17, Children £9 (under 2's free) Family tickets available for £43.

RNLI Charity Concert Alton Maltings Centre, Maltings Close, Alton, Saturday 27th October 2018, from 7pm.
See Cardiff Arms Park Male Choir, supported by the Alton Kings Pond Shantymen. Event organised by the RNLI Alton Branch Committee. £16, to include Glass of wine and Welsh cakes. Tickets available at The Newbury Building Society, 47 High Street, Alton Maltings Centre, Maltings Close. and the Alton Herald, 13 Market Street.
Late Night Gothic at Chawton House - On Wednesday 31 Oct 2018. Alton, Hampshire, GU34 1SJ.
Visit Chawton House this Halloween for a candlelit tour of the Gothic exhibition. For more information please call 01420541010.
Tickets cost £12 and the tour is between 7pm and 9pm.
November
Contrasts Jewellery Fair, St. John's Church Hall, 120 Redhill Road, Rowlands Castle. PO9 6DF. Saturday 10th Nov 2018 10am - 4pm
26 local studio jewellers who design and make their own contemporary jewellery. Please come along and see how much talent there is locally. Visit www.contrastsjewelleryfair.co.uk to see exhibitors and to register for two free tickets. £2 on door.
Refreshments available and plenty of parking.
CHRISTMAS FAYRE on Saturday, 3rd November, at Emsworth Baptist Church. 10 a.m. to 1 p.m.
Crafts, cakes, cards, gifts, jewellery and much more. Refreshments, including bacon rolls and soup.