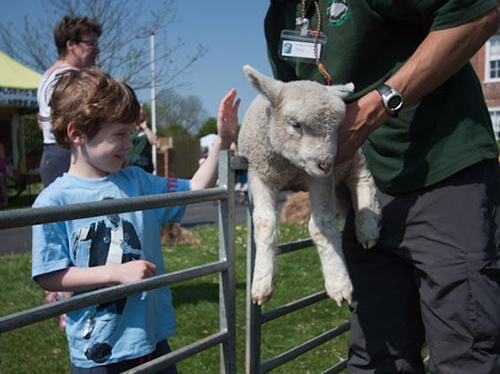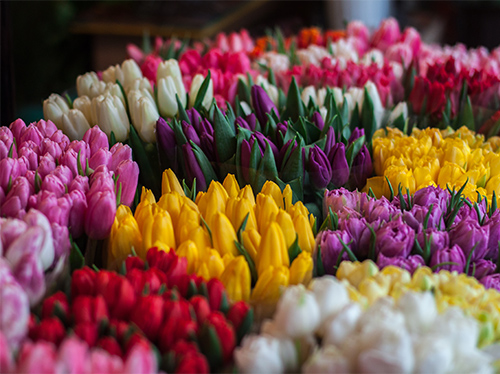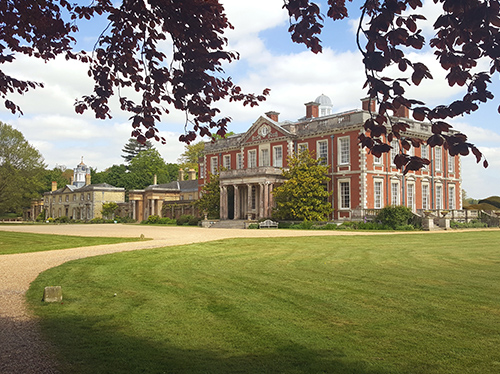 To advertise here FOR FREE, send a brief description of your event, and telephone number, either via email to whatson@thedirectorygroup.co.uk, or via post to What's On, The Directory Group, Unit 1 Viceroy Court, Bedford Road, Petersfield, Hampshire, GU32 3LJ. We cannot guarantee all adverts will be published. Adverts are published on a first come first served basis.
The closing date for next month is 16/11/2018
November
Amigos Line Dance Club – November 2018.
Fun friendly classes: Monday at Sarisbury Green Social Club, Tuesday at Swanmore Com Centre, Wednesday at Waltham Chase Village Hall + Friday also at Waltham Chase Village Hall. Party sessions available. Call 01329 832024 Mick or Carol for more information.
Ladies Barbershop Chorus, Havant, are seeking new members with any singing ability! Rehearsals Tuesday evenings 7.30pm til 10pm. St Philip's Church Hall, Hawthorn Crescent, Cosham, PO6 2TL. For more details contact Marilyn Penketh on 02392 460227 or email marilyn.penketh@gmail.com

Talk regarding the Great War - Wednesday 7th November 2018.
Sports Pavilion, Headon View, West Meon, Petersfield, Hampshire, GU32 1LH. FREE, 7:30pm – 10:00pm. To commemorate the end of the First World War West Meon & Warnford Sports Club have invited Fraser Skirrow, a former TA Officer and the author of 'Massacre on the Marne' the Battalion history of the 2/5th West Yorkshire Regiment, to give a talk.

Droxford Village Community Bonfire & Fireworks - Saturday 10th November, 5:30pm – 8:00pm.
Enjoy an evening of fireworks at Droxford Recreation Ground, Opposite Droxford Junior School, Droxford, Southampton, Hampshire, SO32 3QR.

Fantastic Firework Fiesta & Fun Fair Sat 10th Nov (Greta Park)
50% of your admission money is distributed to good causes around Hedge End by the Carnival Committee. So not only do you get a great firework display you also benefit from the money raised throughout the rest of the year.
Watercress Line, 'Walk the line' - Annual Sponsored Walk on Saturday 10th November.
There is no need to notify us in advance, just turn up on the day. All 3 walks start between 10am and 11am - don't fret, trains will not be running! All walkers that are 16 years and older are expected to have raised a minimum of £10 sponsorship, or be willing to make a donation of at least £10. Find out more by visiting www.watercressline.co.uk
Chocolate Workshops - 10th November, 10.00am - 12.30pm, Chocolate Craft Ltd, Unit 1, Upton Park Farm, Old Alresford, SO24 9EB
Chocolate Workshops Have you ever wondered what it would be like to be a chocolatier? Expert chocolatiers will teach you fine piping techniques too and you'll create your own handmade chocolate lolly. All packaging is provided. £59 for one. £99 for two Call: 01962 732731 or visit www.chocolatecraft.co.uk/shop

Hampshire Farmers Market: 10th November 10-2pm, The High Street, Alton, GU34.
A bustling Farmers Market with lots of local, Hampshire produce all grown, reared, caught or made within the County, including award winning pies, cheese, free range meats and garden plants.
Remembrance Day Services (11th of November)
Rowlands / Havant: Remembrance service – Sunday 11th November.
St Johns Church, Rowlands Castle.

Farlington / Drayton: Remembrance service - Sunday, 11th November.
Guildhall Square - The Remembrance Sunday Service is scheduled for Sunday, 11th November. 10.30 -12.30, on the big screens in Guildhall Square Portsmouth.
Hayling Island: 17,000 poppy cascade at St Peter's Church in Northney, Hayling Island:
The cascade will remain in place for six weeks until Remembrance Sunday, and is available for viewing between 10am and 4pm, Monday to Saturday.

Emsworth: Emsworth Museum Exhibition – In commemoration of the men of Emsworth who served in WW1. Until 11th Nov.
Free admission.

Petersfield Square Remembrance Service Sunday 11th November.
Petersfield Square, From 10am.

Alton / Alresford Remembrance Service and Parade – 11th November.
Join us on Remembrance Sunday at the Cairn War memorial for Alton's Remembrance Day parade, laying of the commemorative wreaths & crosses and observe a minutes silence at 11am. Let us remember all those who have fought & those who lost their lives for their country.
Care and Fellowship Group, in the hall at the Church of the Resurrection, Drayton, PO6 2AP. Wednesday 14th November, 2 – 4 pm.
This month, the theme is 'Memories' where you are invited to share memories using photographs, music or anything which has moved you over the years. A chance to chat over tea, biscuits, sometimes cake, and a raffle ticket for the princely sum of £2.00! For further information or more events please call 023 9242 1849 or email communications@farlingtonparish.co.uk

"Theft" Autumn Production - 16th and 17th November.
Tickets are now selling for "Theft" a full-length comedy by Eric Chappell, with plenty of surprises that will keep you entertained up to the very end. Performance dates are 16th and 17th November in Ropley Parish Hall, curtain up 8.00pm. To reserve your tickets (£10 each) please email:
janbennett42@outlook.com or telephone 01420 568265.
FitzRoy Pop Up Shop. Tuesday 13th - Saturday 17th November, Lavant Street, Petersfield.
FitzRoy will be running its very first Pop Up Shop this November. All funds raised will help the local charity to continue supporting adults with learning disabilities and autism to live the life they choose.
Portsmouth Ice Rink, 17th November - 6th January 2019. Guildhall Square, Portsmouth.
Ice Skate Portsmouth is a real, 612sqm ice rink installed in Guildhall Square, transforming it into a winter wonderland! There is also an adjoining alpine chalet called Moguls Bar, where you can relax with aromatic mulled wine or a steamy hot chocolate!
www.iceskateportsmouth.co.uk
Alton Antique Bottle & Collectors Fayre - Sunday 18th November.
Approximately 58 stalls selling old bottles, advertiques, tins, postcards, enamel signs, breweriana, dolls heads, pub jugs etc. Adjacent parking and refreshments available. 10.30am until 1.30pm at Alton Community Centre, Amery Street, GU34 1HN. Admission fees apply.

The Folk-Dance Group: Monday the 5th and 19th of November.
Friendly group, no partner needed. At Waterlooville Community Centre (8pm to 10pm). Only £3, for moreinformation please contact Jane Tull on 02392 258056.
Christmas Fayre on Saturday 17th November, 12 - 3pm at St Philip's Church Hall, Hawthorn Crescent, Cosham.
Have fun with raffles, tombolas & games, meet Santa Claus in his grotto, buy Christmas gifts, books, homemade cakes & jams. Have a sit down with coffee or tea and cake and/or soup, hot dogs and bacon rolls, entrance 50p.

Portsmouth Choral Union - Armistice Anniversary Saturday 17th November 2018 7.30 p.m. St Mary's Church, Portsea PO1 5PA
- With Southern Pro Musica and Giselle Dancers. Tickets: £13.50 - available from www.pcuchoir.org
Thursday 22nd November, Waterlooville Events Team Monthly Cinema Presents - The Bookshop (PG)
Doors open 7pm for 7.30pm start. Tickets £6 to include a tea or coffee and a treat. St George's Church Hall, Waterlooville
Rosemary Foundation - Christmas Fayre (Saturday 24th November between 10 – 12:30).
Our major, self-organised, fundraising event is our Christmas Fayre which this year, for the first time ever, is taking place in Petersfield at The Petersfield School.
The Weald & Downland Living Museum's Christmas Market on Friday 23 to Sunday 25 November, 10.30am-4.00pm.
There will be plenty of tasty seasonal treats to try and buy and, while you're looking for that perfect gift, you can enjoy live music and entertainment from musicians and choirs performing around the Museum site – all adding to the festive atmosphere. Don't miss the Museum's Christmas Gift Shop, where you can find a broad range of gifts, treats and stocking fillers!

Christmas Table Top Sale & Coffee Morning – Bishops Waltham, Saturday 24th November.
10:30am-12:30pm at Bishops Waltham United Free Church. Contact Alison McNally (01489 890957) to book a table (£5).

Lights of Remembrance - On Sunday 25th Nov at Langrish House, Petersfield, GU32 1RN.
No entrance fee but donations in aid of the Rosemary Foundation, Hospice at Home are welcomed. Everybody is welcome to join us for a short dedication at 5.15pm, when we switch on the Rosemary Foundation Christmas Tree Lights. This will be followed by Mulled Wine, Mince Pies and Coffee. To sponsor a light for someone special – please ring: The Rosemary Foundation 01730 266329
www.rosemary-foundation.org.uk.

Stansted Christmas Fayre - Saturday 24th & Sunday 25th November, 10am - 5pm.
A unique weekend shopping experience, a scrumptious festive menu to be found in our marquee food court and light lunchtime entertainment in the staircase hall. House and marquee entry: Adult/Senior £8 (under 16yrs free).

Woof and Wellies event Sunday 25th of November.
A fun, festive sponsored dog walk around Queen Elizabeth Country Park. Registration will open from 9am, ready to start walking at 10am. Each dog will need to be registered but can bring as many humans as they like! Woofs & Wellies is a sponsored dog walk for the Rowans Hospice (with a suggested fundraising target of £25). For more information please contact us on 023 9223 7142 or fundraising@rowanshospice.co.uk.

Dancing for Treloars - Friday 30th November 2018, from 7.30pm.
Raising Funds for Treloars Students - 50/50 Dances, ballroom, Latin and Social Sequence. Admission £5 (please bring your own refreshments). Pre-booking required as we limit the numbers on the floor. Alton Assembly Rooms, High Street, Alton, GU34 1BA.

East Meon Village Hall, Moviola Films - 30th November.
Edie (12A) plus an introduction by the producer Mark Stothert and a Q & A following the film. Wine and ice creams are served on films evenings, and pre-cinema meals are available at both village pubs. If you would like to be informed about future screenings, contact
eastmeonmoviola@outlook.com.

Christmas shopping and social evening in aid of Muscular Dystrophy, Medstead Village Hall, Friday 30th November, 7-10pm.
Emily voice from Medstead near Alton is raising money for her nephew William, who has been diagnosed with muscular dystrophy - a life limiting muscle wasting disease. There is currently no cure for this disease, so the family hope to raise money towards much needed equipment to make his home easier to move manoeuvre around. There will be lots of stalls, face painting, tombola, many games and even a visit from Father Christmas himself as well as mulled wine.
Charity Fundraising Christmas Emporium to Help Endangered Elephants on November 29th until December 1st at The Old Chapel, The Dean, Alresford SO24 9BQ.
Alresford resident Holly Budge is best known for her daring adventures, including summiting Mount Everest last year and her committed conservation work to help raise awareness and funds for endangered African elephants. The lesser known area of Holly's life is her work as a sustainable artist, and she has used her creative flair to develop her own range of elephant designed stationary, to help raise further funds for her charity How Many Elephants. To date, she has raised over £300k for various charities. Holly will be presenting her stationary range at her Christmas Emporium at White Space Alresford, which will be a showcase for other local artisans who will be taking stands at the event from November 29th until December 1st at The Old Chapel, The Dean, Alresford SO24 9BQ.
December
Giant Christmas Charity Market: Saturday 1st December, 9.30am – 3pm, Petersfield Festival Hall.
Over 70 stalls- bric-a-brac, cakes, books, jams & marmalade, craft, jewellery, toys, collectables, mince pies and gifts. Refreshments. Free admission. Raffle. Enquiries 01730 264802.
Springwood Community Centre Christmas Market – 2nd of December (12 – 4:30pm)
Pop along and see what goodies you can find from a variety of stalls. Find yourself some unique local handmade products for all your Christmas shopping needs! 110 Springwood Avenue, Waterlooville PO7 8BJ. To find out more call 02392 230 330.