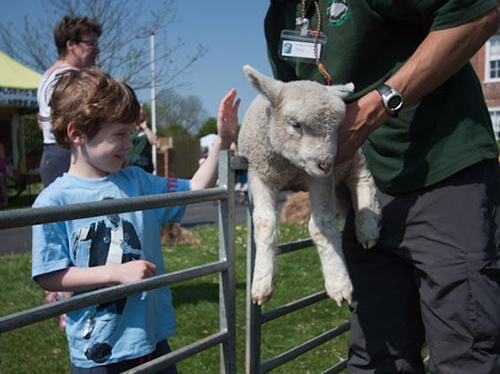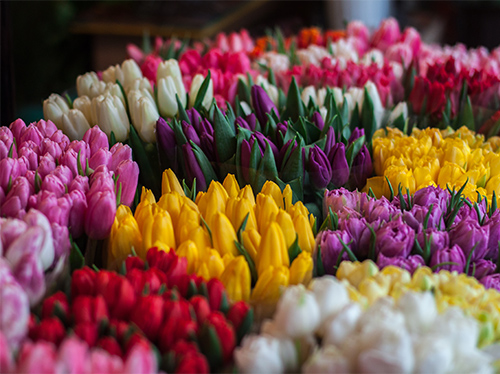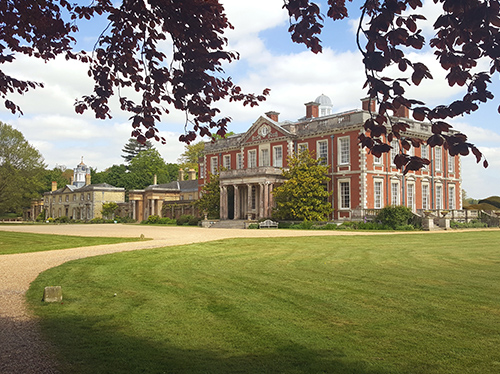 To advertise here FOR FREE, send a brief description of your event, and telephone number, either via email to whatson@thedirectorygroup.co.uk, or via post to What's On, The Directory Group, Unit 1 Viceroy Court, Bedford Road, Petersfield, Hampshire, GU32 3LJ. We cannot guarantee all adverts will be published. Adverts are published on a first come first served basis.
The closing date for next month is 12/07/2019
July
Award winning Havant Ladies Barbershop Harmony Chorus "The Pitchpipers" welcomes guests every week to their rehearsals at St Philips Church Hall, Hawthorn Crescent, Cosham PO6 2TL on Tuesday evenings from 7.30 – 10.00pm. Find us at www.pitchpipers.co.uk and also on Facebook or call 02392 460227.
Spirit-of-the-South, a chorus for ladies who enjoy Four Part Harmony, invite you to their OPEN EVENING, held on the FIRST TUESDAY of the month, from 7-30 until 9pm We welcome new members. Havant Methodist Church, Havant, Hants, PO9 2HU, 7-30 until 10pm.
Emsworth Saturday Market – Every third Saturday of each month. (May – September)
Grounds of Emsworth, Cottage Hospital (10:00am – 1:00pm). TO book a stall please email fete@southbournelions.org.uk or call 01243 431183.
Petersfield stamp collectors meet every month on the first Monday at Petersfield Community Centre, 7.30 p.m. All welcome.
Tel. 01730 261244.
Portsdown U3A Meetings: Are you retired or semi-retired? Do you have an interest in learning new things? Meeting new, like-minded people? Welcome to Portsdown U3A! Meetings are held at Cosham Baptist Church, 2.00-3.30pm on the 3rd Wednesday of the month. Come along and join us to find out more - a warm welcome awaits! An annual charge of £16 for membership gives free access to activities and meetings. For non-members a small charge of £2 applies, which includes tea and coffee and a Speaker.
Havant Light Opera presents The Mikado – or the town of Titipu, by Gilbert & Sullivan. Japanese lovers lose their hearts – or their heads! Memorable tunes, witty dialogue and colourful costumes fill this well-known two-act comic opera. From 2nd to 6th July at The Spring Arts & Heritage Centre in Havant at 7.30 pm. Tickets may be purchased from The Spring. Call 023 9247 2700 or visit their website. Tickets £12/£6 – buy one get one half price on first night. www.havantlightopera.co.uk
Multiple Sclerosis monthly exercise group – First Thursday of each month, from 1.30pm - 3.30pm. Sessions are £3.50. For more details call Tina on 07512 794817. This month's MS exercise group is on the 4th of July. This month the session will be held at Napier Hall, Portsmouth Road Waterlooville PO8 9NL.
PETERSFIELD COMMUNITY CHOIR - 'SOUNDS OF SUMMER' CONCERT
Venue: St. Peter's Church, The Square, Petersfield, GU32 3HS
Date: Wednesday, 3rd July
Time: 7.30 p.m.
The concert will be free with a retiring collection for the Friends of Petersfield Hospital.
C.H.A. Rambling Club welcomes new members. Walks are every Wednesday and are approximately 5/6 miles. All are accessible by public transport. Phone 02392 254289 for full details.
EMSWORTH CONCERT BAND Warblington School Hall. Southleigh Road Havant PO9 2RR - Saturday 6th July 2019 7:00pm.
Tickets £12, book online www.southbournelions.org.uk or from Bookends of Emsworth Dress up and sing along Pre concert & interval bar.
Bring your own picnic. Facilities available on site from 5:30pm. In aid of Lions' Charities www.southbournelions.org.uk
Bedhampton Summer Show 2019: Sat 6th July pm Bidbury Mead
Teddy Bears in Havant are looking forward to their annual picnic at Bidbury Mead. The get together for bears and their families will precede the ever-popular Bedhampton Summer Show on Saturday 6th July at Bidbury Mead. The Picnic will start from 1.00pm before Havant Mayor; Councillor Diana Patrick opens the Show proceedings at 2.00pm. 2019 Main Arena events including the ever popular Children's Fancy Dress, Family Tug-of-War and Novelty Races, these will be joined by displays from the Martlet Sword and Morris Men and the Homested Agility Dogs.
Teddy Bears will admire a display of vintage vehicles and bring their spending money to visit the full range of stalls (toys, books, plants, bottles, produce, fashion accessories, cakes, sweets, household, bric a brac, drinks, burgers Tombola and Grand Raffle) community displays and sideshows, children's cart ride, bouncy castle, face painting, treasure island, spinner, hook a duck, pick a lolly, and including the tea arena where the Portsmouth City Band will provide the musical entertainment. The Show is supported by many local businesses and organisations. Proceeds go towards the work of the St Thomas with St Nicholas Church and their support for the local community, which this year will include the Havant Food Bank.
Summer Fete Christ Church London Road Widley/Cosham border Saturday 6th July 12 noon - 4.00 pm live events, market stalls, fun things for kids and refreshments. Free Admission. More info: http//www.christchurchportsdown.org
Blossom Ladies Health, Beauty and Wellbeing event on Saturday 6th of July.
Free demonstration and information on beauty, physical and mental wellbeing…be part of the discussion, let's work on solutions. (Dress Code: African Attire). Empower Centre, Portsmouth, Kingston Road, PO2 7DX. Find Blossom Ladies on Facebook @Blossom Ladies or email blossom_ladies@hotmail.com
Catherington Infant School Summer Fair Saturday 6th July 11am-2pm on the school site. Family event with arena shows, BBQ and refreshments, games, craft stalls, raffle, tombola and more. Entry is 50p per adult and children free. All welcome.
Summer Garden Party at the George Inn on Saturday the 6th of July (from 12pm)
Free Entry, live music, BBQ, tarot reading, refreshments, face painting, bouncy castle, games and more! All to raise money for the British Heart Foundation. The George Inn, Finchdean, Hampshire PO8 OAU.
Come and try Petanque (French Boules) on Sunday 7th of July! Fareham Petanque Club, Northwest Fareham Community Centre. Henry Cort Drive, Fareham, PO15 6TL. 11am – 4pm. It will be fun! Boules and Jack supplied. For more information visit www.farehampetanqueclub.org.uk or Telephone 07539 732421.
Petersfield Farmers Market – 7th July 2019
Petersfield Farmers' Market brings you the best in Hampshire's food and drink, direct from the producers.
Hampshire Farmers' Markets brings fabulous produce to towns and cities across the county each and every month, showcasing the best of what Hampshire has to offer. All stallholders are the producers; small businesses many based in rural areas growing and rearing their own to bring to customers. From bread to beer, fruit to fishcakes, gin to game, shopping at your local Hampshire Farmers' Market offers an abundance of choice. The Petersfield Farmer's Market takes place every first Sunday of the month 10am - 2pm.
Waterlooville Probus Club provides a meeting place for retired or semi-retired, professional or business, ladies and gentlemen. We meet on the second Tuesday of each month at our new venue, 'The Hampshire Hog', Gravel Hill, Clanfield, PO8 0QD. The next meeting will be held on the 9th of July, from 12.00 noon to 3.00 pm. We meet for a drink and a chat with fellow members, and after a 2-course lunch, our guest speaker, Dave Richardson, will give a presentation entitled 'Debunking the Apollo Landing Conspiracy Theories'. If you would like further information on the Probus Club, please contact our Secretary, Peter Quine, on 079 2662 0530 or by e-mail to peterpia1989@outlook.com.
Titchfield Festival Theatre: Return to the Forbidden Planet – Wed 10th July - Sat 20th July
A joyous romp through jukebox songs and toe tapping rock and roll music. Based on Shakespeare's Tempest, the wonderfully iconic B movie-Forbidden Planet and Lost in Space. We guarantee Captain Tempest and crew will give you an evening of serious fun for all the family. The Oak Theatre, Hampshire, PO14 4BG. For more information, other performances and additional dates please visit:
www.titchfieldtheatre.com or call 01329 556156.
Help in Bereavement Open Evening. Wed 10 July, 7-9, at Portchester Community Centre.
If you are a good listener and would be interested in joining our team helping bereaved people in SE Hampshire, come along and find out more.
Contact Jean on 07821 669022 for further information.
ALRESFORD & DISTRICT HORTICULTURAL SOCIETY
Meetings are held on the 2nd Wednesday of each month, except December, at St Gregory's Church Hall, Grange Road, Alresford, SO24 9HE. Doors open at 7pm for 7.30pm start. Annual membership £15, visitors £3, refreshments available. Everyone welcome! Next meeting: July 10, Ray Broughton will talk on 'Topical Tips and New Ideas.' More information: www.alresfordhorticultural.org or enquiries to the Chairman, Mr Stephen Morley, 01962 733524 or horti@allthemorleys.co.uk
Petersfield Gardening Club – My Year in growing Fuchsias, Derek Dexter – 11th July.
All meetings are held at the Herne Farm Leisure Centre, Crundles, Moggs Mead, Petersfield, GU31 4PJ and start at 7:30pm. Visitors most welcome - £2 on door. For further details go to www.petersfieldgardenersclub.com or contact 01730 261263.
Bohemian Rhapsody - Movie at the Manor
Returning for our 3rd year of Movie at the Manor.......New Place Hotel presents: BOHEMIAN RHAPSODY (12A)
Bohemian Rhapsody is a celebration of Queen, their music and their extraordinary lead singer Freddie Mercury. Bring your own chairs, bean bag or blanket and join us under the stars for this box office hit, in the glorious grounds of New Place Hotel. This family event is sure to be a sell out, so get your tickets fast. There will be a full event bar and a BBQ, with sweets and cinema snacks. Gates open at 7pm and please use the postcode SO32 2JB to access the parking onsite. The movie will start once the sun sets at approx. 9.30pm. **Please note no external food or drink can be brought onsite. New Place Hotel, High Street, Shirrell Heath, Hampshire, SO322JY SO32 2JY
Saturday 13 July, 2-4 pm– Build @ Church At the Church of the Resurrection, Drayton, PO6 2AP.
A free and fun activity for families called Build@Church at the Church of the Resurrection. It's a space for families to hear stories from the Bible, respond to them creatively using Lego® and Duplo® bricks, pray using the bricks and share tea and coffee, soft drinks and cake together. This is a free and fun activity for families. For more details, email Amanda Wells onamanda@farlingtonparish.co.uk or call her on 02392 421849
Saturday 13th July – Proms in the Park – Denmead Community Centre, School Lane, at 5.15pm. Tickets £6. For more information call 02392 256132 or visit www.denmeadca.com
Lions' Swanmore village fete - Saturday 13th July 2019
Swanmore village fete has always been a good, old-fashioned, traditional village fete, where you can expect lots of fun and excitement! There'll be live music from a number of bands including Soberton Strummers, Swanmore Wind Band and Swanmore College of Technology Jazz Band. There's a chance to try out archery, lose the kids on the Funky PlayBus and for the very first time, a Dog Show!
Venue: New Road Recreation Ground, Swanmore, SO32 2PD. For more information visit the events page on our website: www.meonvalleylionsclub.org.uk
Alton Farmers' Market - Saturday the 13th of July, from 10am until 2pm.
Enjoy the great taste of Hampshire, savour the delights of truly local food reared, grown, baked, caught and brewed in Hampshire. Home reared meats including buffalo and game, eggs, cheese, milk, ice cream, wine, beer, apple juice, bread, cakes, bakes, pickles, chutney's, preserves, fruits and vegetables, wool & coppice goods. Seasonally produced from within Hampshire. From 10am until 2pm, High Street, Alton, GU34 1AB.
Science Discovery Group - Monday 15 July
Take back your online privacy and reduce your chances of being involved in cybercrime. Talk by Hugh Cull, Education Trainer, Highbury College, Portsmouth. At 7.30-9.15pm in Warblington School, Southleigh Road, Havant, PO9 2RR. Entrance charge £3 per meeting. No previous knowledge assumed. Email: sciencediscoverygroup@gmail.com. Tel 07711 167523.
Bishops Waltham Broncante/ Flea Market Sun 14 Jul 2019
This event is now in its 3rd year and is a mixture of 45 Antiques, Collectables, Curios, Vintage,Retro, bric-a-brac, Vinyl records and those 'must-have' quirky finds from traders enthusiasts as well as people just wanting to clear out their garages, outhouses and cupboards why not come and join us in Bishops Waltham. A fun day out for all the family all set up in the main High Street, many of the local shops will be open as well as cafes and restaurants and there will be street foods as well as a vintage singer. www.biscuitmarketingpr.co.uk. Antique & Art Fairs.
F: Art & Interiors @ArtDesignFairs. FREE 9.00am - 3.30pm. High Street, Bishops Waltham, Hampshire SO32 1GH, Contact telephone: M: 07514 680872 | T: 023 80 453465.
The Society of Limners presents An Exhibition of Minature Paintings – 16th – 21st of July at The Wilson Studio, Oxmarket Centre of Arts, St Andrew's Court off east Street, Chichester. 10:00am to 4:30pm Tuesday – Saturday, Sunday until 2pm.
TABLE TOP SALE- on 20th of July, 11am to 2pm at St Phillips Church Hall, Hawthorn Cresent, Cosham. Tables to hire for £5, book in advance. Refreshments Available. Variety of tables & homemade cakes. Entrance 50p. Contact 02392 379278 for further details.
20/7/2019 – Classic Car Day in Waterlooville Town centre. Organised by the Waterlooville Events Team.
Alton Bus Rally - Sunday 21st July 2019 - BUSES DON'T COME IN THREES, THEY COME IN THEIR HUNDREDS!
One of Britain's largest FREE bus rallies with a static exhibition of buses and coaches of all shapes and sizes from a variety of eras and operating areas. 10am - 5pm ANSTEY PARK, ANSTEY LANE, ALTON, HAMPSHIRE GU34 2NB.
Saturday 27th Jul – Film Night "A Private War" Denmead Community Centre, School Lane, at 7.30pm. Tickets £5. For more details call 02392 256132 or visit www.denmeadca.com
Dolls House Day at the Curtis Museum - Saturday 27 July (10.30am until 4pm)
After the success of last year's event the Curtis Museum are opening their doors again to dolls houses large and small to view and play with. There will be a themed trail for everyone to follow as well as miniature items for sale. As part of this year's event the Museum will be joined again by the North East Hants Miniatures Group. In addition, a local resident will be using her skills demonstrating how to make dolls house accessories. This event will be attractive to all those interested in dolls houses and accessories. Curtis Museum, High Street, Alton, Hampshire, GU34 1BA. For more information email alton.museums@hampshireculturaltrust.org.uk
Emsworth Artists Summer Exibition 2019 - Emsworth Artists are semi-professional- professional and highly talented amateurs who stage an Exhibition once a year. They all live within a two mile radious of Emsworth Square and although we dont have meetings have been invited to exhibit in this exciting Exhibition. We have Artists who work with paint-ceramics-photography-print-textiles and willow. Many of our Artists were on the Art Trail in April/May this year. This year we have several new members joining us. We have a website where you can view some of our work - www.emsworthartists.org.uk. Our Exhibition runs from 24th August until 28th August-open from 10am till 6pm - admission free. Last year we are able to donate £1500 from our proceeds as all the Artists kindly donate 25% of their sales to the Community Centre - we are delighted to be told that our donation this year enabled the Centre to purchase a Professional Floor Cleaning Machine!
The Basingstoke Canal Society - Two trip boats providing cruises in the peaceful surroundings of the Basingstoke Canal, the John Pinkerton II, and Kitty. Join us on the 50-seater John Pinkerton II for trips in north-east Hampshire on one of our 2-2½ hour trips from Odiham where a family ticket for two adults and two children is great value at £28. All boat trips provided by the Society are crewed by trained volunteers with a skipper or helmsman suitably accredited for the respective type of boat. To find out more visit their website www.basingstoke-canal.org.uk
The Solent Male Voice Choir summer concert, SEA FEVER, will be held at St Mary's Church, Hayling Island on 27th July at 7.30pm. Featuring soprano soloist Jane Marett, the programme will be of mainly "aquatic" songs including Sloop John B, Bridge Over Troubled Water and, of course, Sea Fever. Tickets at £8 will be available on the door and include interval refreshments.

The Watercress Line: Family Fun Days – Saturday 27th – Sunday 28th
Looking for something to do with the kids? Come along to our Family Fun Days. Your standard travel ticket will allow you unlimited travel, enabling you to explore all our period stations. As well as access to hands-on and creative activities in the Viewing Gallery. Make a 3D train or a hand puppet to take away with you. Get up close to our engines on our mini tours of the workshops and yard, at Ropley.