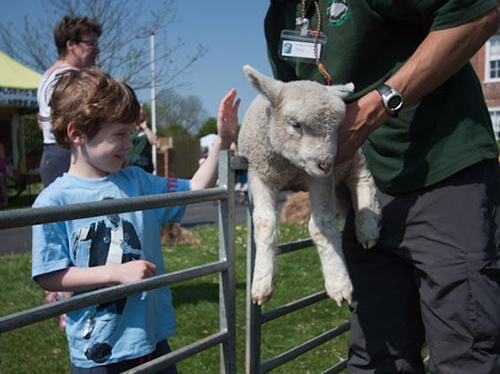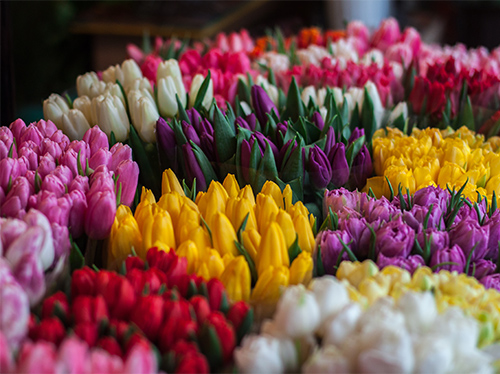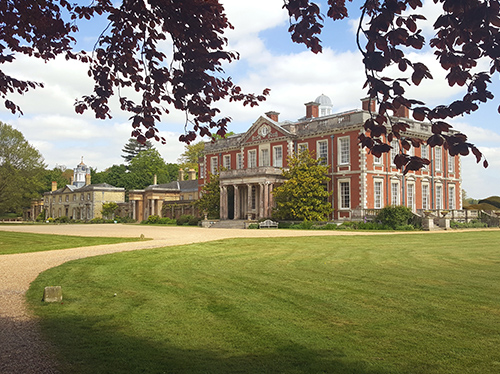 To advertise here FOR FREE, send a brief description of your event, and telephone number, either via email to whatson@thedirectorygroup.co.uk, or via post to What's On, The Directory Group, Unit 1 Viceroy Court, Bedford Road, Petersfield, Hampshire, GU32 3LJ. We cannot guarantee all adverts will be published. Adverts are published on a first come first served basis.
The closing date for next month is 13/07/2018
Photos: Hartley Park Farm (left), Spring Show Sunday 18th March. Purbrook Horticultural Society (centre).
July
Hampshire Food Festival by Hampshire Fare, until Tuesday 31st July. One month, one county and more than 60 events. July's Hampshire Food Festival promises a flavoursome line up of events and experiences for food lovers hungry to explore our county's delicious offering. The festival is a unique opportunity to explore the people and stories behind an array of award-winning Hampshire food and drink. From the producers to the chefs, they are waiting to share with you their passion for what they do. www.hampshirefare.co.uk
Live at the Bandstand, Southsea seafront, every Saturday and Sunday until 12th August, from 11am. Get set for a sizzling summer of FREE live music – with an array of styles and genres at the Bandstand. Every year this popular season of music attracts thousands of people from across the county. There's more information on Facebook, and at 02392 826722. www.visitportsmouth.co.uk/whats-on/live-at-the-bandstand
Petersfield Community Choir 'Sounds of Summer' Concert, Wednesday 4th July at St Peter's Church, The Square, at 7:30pm. Free concert with a retiring collection for Home Start Butser Bar. www.petersfieldcommunitychoir.co.uk
Table Top Fridays, from 9am to 12midday at Waterlooville Community Centre, Maurepas Way, PO7 7AY, Friday 6th July and Friday 3rd August. Table is £5 – book in advance. Raffle, café, and more with all proceeds going towards 'Changing Place' for the disabled. kayswindell@hotmail.co.uk
Freek Street, a Jazz, Musical Comedy, recounting the thoughts and feelings of a new resident as she discovers more about her new neighbours. Thursday 5th to Saturday 7th July, 7:30pm. Written by local composer and international baritone Alex Poulton, with appearances by hypnotist David Bolton and choreographer Darren Royston. Station Theatre, West Town, Hayling Island, PO11 0EH. In aid of MIND. Tickets from Station Theatre 023 9246 6363, stationtheatre.co.uk

Treloar's Summer Fete, Friday 6th July, 12noon until 3pm. The Parents' Association annual summer fete will be held outside on the Piazza with additional stalls inside, in Pike Hall. Fun games, including 'sponge the teacher', will be the order of the day. There will also be tea and cake, a raffle and stalls selling gifts, cards, handicrafts and tempting edible treats. Admission is free. www.treloar.org.uk
Green Man Folk Club presents The Jack Warshaw Band, Friday 6th July, Holybourne Theatre, London Road, Holybourne near Alton GU35 4EL, at 7:30pm. The Green Man Folk Club hosts local, national and international touring folk acts by presenting concerts at the Holybourne Theatre each year. Admission £10. www.greenmanfolkclub.weebly.com

Young Naturalist Club, Saturday 7th July, from 10am until 2pm at Gilbert White Field Studies Centre, Alton. Learn a new set of conservation and surveying skills to help our wildlife flourish and create new habitats for local wildlife, both on the grounds and for your own gardens. Not suitable for those under 5-years-old. Admission £8. www.gilbertwhiteshouse.org.uk

Rowlands Castle Village Fair, Saturday 7th July, from 11am. All the fun of a traditional village fair. There will be exciting rides for children. A Bar will be available for adults. Lots of other fun too. Free admission. www.rowlandscastlevillagefair.org.uk
Parham Garden Weekend, Saturday 7th and Saturday 8th July, 10:30am to 5pm. An unmissable weekend for plant and garden enthusiasts. One of the highlights of the gardening calendar, Parham's Garden Weekend is celebrating its 25th Anniversary this year. Tickets may be purchased online. www.parhaminsussex.co.uk

Hedge End Carnival – Procession, Greta Park, behind the library, Saturday 7th July, at 2pm. Hedge End's Carnival Day, starting at St. Johns Road Hedge End and finishing at Greta Park. Come and watch the procession as it parades through Hedge End village - A great day for everyone with side stalls entertainment and a fairground on Greta Park. Admission free. www.hedgeendcarnival.org.uk
Afternoon Tea at Cosham Baptist Church, Saturday 7th July, 1pm to 5pm. A traditional afternoon tea will be served including a choice of tea, coffee, soft drinks, cakes, scones and sandwiches, jewellery and craft sale and Wimbledon available on the Big Screen. All Welcome! Adults £7.50, Children £3.00 (concessions available - just ask!). All proceeds to Harvest India (www.harvestindia.org). Just turn up on the day or reserve ahead by calling 07930 992004.
Catherington Infant School Summer Fair, Sunday 8th July, 1pm to 4pm. Family event with arena shows, BBQ, refreshments, games, 999 services, raffle and tombola. Entry is 50p per adult and children free. All welcome. www.catherington.hants.sch.uk
Waterlooville Probus Club for the retired or semi-retired. Meeting on 10th July at The Chairmakers, Worlds End, Hambledon, PO7 4QX, from 12midday to 3pm. The social group meet for a drink and a chat with fellow members, and after a 3-course lunch, their guest speaker, Dave Allpport, will give a presentation entitled 'A Cruise up the Thames - Part 1' – if you would like more information, contact Peter Quine on 079 2662 0530 | peterpia1989@outlook.com

Bridal bouquet and buttonhole masterclass, Friday 13th July, Chawton House, 9:30am to 12:30pm. Learn the art of creating a beautiful hand tied bridal bouquet and buttonhole, followed by a delicious lunch in the courtyard and then a walk around the house and walled gardens at your leisure. More information at: www.chawtonhouse.org
Proms in the Park, Saturday 14th July at Denmead Community Centre, School Lane, 5:15pm. With more than four hours of great music to enjoy, enthusiastic audience participation will be positively encouraged - it's going to be fun! Food and drink will be on sale in the form of a gourmet BBQ with fine wines and soft drinks, but prom-goers are welcome to bring their own picnic too. Free parking. Tickets £6. 02392 256132 | www.denmeadca.com

Alton Farmers' Market, Saturday 14th July, High Street. Enjoy the great taste of Hampshire, savour the delights of truly local food reared, grown, baked, caught and brewed in Hampshire. Home reared meats including buffalo and game, eggs, cheese, milk, ice cream, wine, beer, apple juice, bread, cakes, bakes, pickles, chutney's, preserves, fruits and vegetables, wool & coppice goods. Seasonally produced from within Hampshire. Free admission.
Last Night of the Proms, Saturday 14th July at Public Gardens, Alton. Bring your picnic hampers, deck chairs, family and friends to enjoy a spectacular open-air evening concert. Featuring a selection of intense and fast-paced pieces inspired by fire, alongside the contrasting soothing and mellow sounds that reflect the calming character of water. Admission is free: donations welcome. www.alton.gov.uk
Jive and Blues Dance, Saturday 14th July at Emsworth Community Centre, from 7pm until 11pm. Fun Beginners Class from 7:30pm. Entrance fee of £8 and refreshments are provided, you are welcome to bring your own alcohol. Call 07904 339 111 for more details. Dance 2 Fun and Fitness.

The Lions' Swanmore Fete, Saturday 14th July, 12:30pm to 4:30pm. Swanmore village fete is a good, old-fashioned, traditional village fete, where you can expect lots of fun and entertainment. This year we're delighted to have the Haven Falconry display team putting on a show in the main arena. Admission £1.50. www.meonvalleylionsclub.org.uk
Alton Bus Rally and Running Day, Sunday 15th July, from 10am until 5pm, Anstey Park, Anstey Lane, Alton, GU34 2NB. One of Britain's biggest Bus Rallies and Running Days with a display of around 150 buses and coaches of all shapes and sizes from a variety of eras and operating areas. Free admission. www.altonbusrally.org.uk
Avington Park – Open Air Theatre, Sunday 15th July, performances at 2pm and 7pm. Once again, The Pantaloons bring their own adaptations of these popular plays. So entertaining, hilariously funny and suitable for the whole family. For tickets visit www.thepantaloons.co.uk or phone 01962 840 440
Summer House Sounds, Tuesday 17th and Wednesday 18th July, at Stansted Park, Rowlands Castle. The park will host music legend Tom Jones and the world's most successful classical crossover group Il Divo. Various prices. Entertainment is expected to begin at 7pm. See more online. www.stanstedpark.co.uk
Table Top Sale, Saturday 21st July, from 11am to 2pm at St Philip's Church Hall, Hawthorn Crescent, Cosham. Refreshments with bacon rolls etc. variety of tables & homemade cakes. Entrance 50p. Contact 02392 379 278 for further details or to book a table for £5.

Vineyards of Hampshire Wine Festival, Sunday 22nd July, Raimes Vineyards, Hinton Ampner. Vineyards of Hampshire 6th annual wine festival. Meet the winemakers, book wine workshops and go on a vineyard tour. Try before you buy, and stock up for summer. Delicious Hampshire food stalls. www.vineyardsofhampshire.co.uk
Gilbert's 298th Birthday Party, Saturday 22nd July, 10:30am until 5pm. Join Gilbert White's House to celebrate Gilbert White's 298th birthday. Celebrations include 18th Century themed crafts for families to make and take home. www.gilbertwhiteshouse.org.uk

The Wickham Centre presents Edie on the big screen, Thursday 26th July, at 7:15pm. Edie (Sheila Hancock) has spent 30 years caring for her husband in a loveless marriage. Suddenly liberated by his demise and filled with bitterness for her 'wasted years' she foils her daughters plan to put her in a car home and heads to Scotland to fulfil a long-held ambition to climb Mount Suliven. Admission £5, drinks and ice cream available. www.wickhamcentre.co.uk
Modern Praise led by St James Band, Saturday 28th July at St James Church, Clanfield, PO8 0RA, 4:30pm. Tea, coffee, squash, cake and nibbles available. All welcome. Organised by Revd. Anne Gothard, 023 9259 3139.

Ropley Horticultural Society present its illustrated talk on 'What the Judge is Looking For (Flowers at the shows)' with Pip Bensley. Monday 30th July, at 7:45pm, Sports Pavilion, Vicarage Lane, Ropley. Pip is an NAFAS and RHS accredited judge in Floral & Floral Art. Parking free £5 on the door includes refreshments, all welcome. More information may be found at 01962 772425.
In her Shoes – The Women of Uppark, throughout the whole of July, South Harting, Petersfield, various times. As part of the National Trust's Women and Power programme, join Uppark this season as they walk in the footsteps of the strong women of Uppark. Free event – but normal admission charges for the venue. www.nationaltrust.org.uk
Friday 10th and Saturday 11th August, Petersfield SUMMER MUSIC FESTIVAL. Enjoy a two-day extravaganza of live music and entertainment for all to enjoy, raising funds for Home-Start Butser in Petersfield's largest pub garden. Full weekend access: £5. www.halfmoonsheet.co.uk