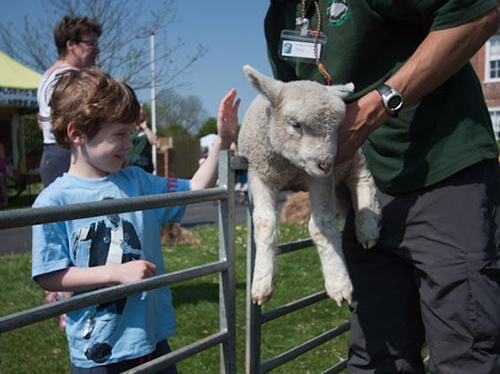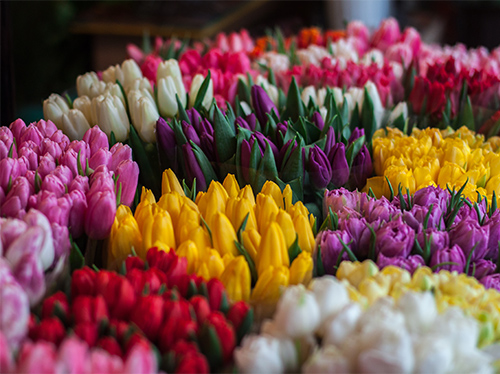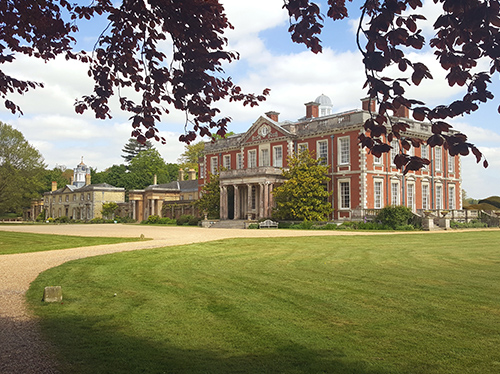 To advertise here FOR FREE, send a brief description of your event, and telephone number, either via email to whatson@thedirectorygroup.co.uk, or via post to What's On, The Directory Group, Unit 1 Viceroy Court, Bedford Road, Petersfield, Hampshire, GU32 3LJ. We cannot guarantee all adverts will be published. Adverts are published on a first come first served basis.
The closing date for next month is 19/01/2019 - Happy New Year!
January
Sequence Dancing, Every Tuesday​, 2- 4pm, Waterlooville Community Association, 10 Maurepas Way, PO7 7AY
£3.50, including Tea/Coffee and biscuit. Contact Dave on 07812898034 for further details.
Waterlooville Probus Club, Tuesday 8th January, The Chairmakers, Hambledon, Worlds End, PO7 4QX, 12 - 3pm.
Waterlooville Probus Club provides a meeting place for retired or semi-retired, professional or business, ladies and gentlemen. We meet on the second Tuesday of each month. The next meeting will be held on the 8th of January, from 12.00 noon to 3.00 pm. If you would like further information on the Probus Club, contact our Secretary, Peter Quine, on 079 2662 0530 or by e-mail to peterpia1989@outlook.com.
Petersfield Gardeners' Club, Thursday 10th January, Herne Farm Leisure Centre, Moggs Mead, Petersfield, GU31 4PJ, 7.30pm.
A talk by Alan Martin on Costa Rica –Garden of Eden. All meetings are held at the Herne Farm Leisure Centre. Visitors most welcome - £2 on the door. For further details go to www.petersfieldgardenersclub.com or contact 01730 261263.
The Saga of Ken and Sandra, 9th – 19th January 2019, 73 St Margarets Lane, Titchfield, PO14 4BG, 7.30pm.
Tickets:
T: 01329 556156
E: info@titchfieldfestivaltheatre.com
W: titchfieldfestivaltheatre.com
A German Requiem with the Portsmouth Choral Union, Saturday 12th January, St Judes Church, Kent Road, Southsea, PO5 3EL.
All are welcome to join us for an informal evening of music making. Registration at 7 pm, Rehearsal at 7.30 pm, refreshments at 8.30 pm and performance at 8.45pm. Price: £7 singers, £3 audience, www.pcuchoir.org
Aladdin, 11th – 19th January, Petersfield Festival hall, Heath Rd, GU31 4EA.
Winton Players Annual Pantomime. Good clean fun for all the family. Book tickets online www.wintonplayers.org.uk.
Jumble Sale & Mini Auction, Saturday 12th January, Lovedean Village Hall, 160 Lovedean Lane, PO8 9SF, 1.30 pm.
Come along and browse a variety of second-hand items.
Build @ Church, Saturday 12th January​, 2 - 4 pm, At the Church of the Resurrection, Drayton, PO6 2AP.
A free and fun activity for families called Build@Church at the Church of the Resurrection. It's a space for families to hear stories from the Bible, respond to them creatively and pray using the bricks and share tea and coffee, soft drinks and cake together.
Tots 2 Toddlers Day Nursery Open Day, Thursday 17th January​, Anders Hall Milton Road, Waterlooville PO7 6AW.
Come and see how the nursery runs and have a look round. Contact laura@tots-2-toddlers.co.uk/ 02392 258983.

The Hampshire and Isle of Wight Wildlife Trust, South Downs Group Meeting, Friday 16th January, 7.30 - 9.30pm, St Wilfrids Church Hall, Cowplain, PO8 8DZ. The Fascination of Fungi: An illustrated talk by photographer Rosemary Webb about what fungi we might find in the area at this and other times of the year. Non members are welcome. Admission £3 including refreshments. Contact Deryn Hawkins on 02392 598000 or website www.hiwwt.org.uk/events/2019-01-16-fascination-fungi.
Film Night – 'Mama Mia – Here We Go Again', Saturday 19th January, 7.30pm. Denmead Community Centre, School Lane, PO7 6LU.
Tickets £5. For more details call 02392 256132 or visit www.denmeadca.com
Messy Church, Saturday 19th January​, 2 – 4 pm, The Church of the Resurrection, Drayton, PO6 2AP
Messy Church is designed for families with young children. Families are welcomed with tea or coffee and puzzles are available to amuse the children. After this there are a variety of craft activities linked to the theme of the day, determined by the Bible story chosen each month.
Vintage Fair at Buriton Village Hall on Sunday 20th January 10am - 4pm
Vintage Fair in the picturesque village of Buriton Near Petersfield. Great for unusual Christmas gifts that you won't find on the high street! Full of vintage clothing, accessories, jewellery, toys, books, kitchenalia, china, glass militaria and much much more. Stay and enjoy a cup of tea and a slice of cake (other refreshments are available) If you are interested in having a stall at the very reasonable cost of Ј20 please contact me on 07759697108 / 01798 343344 or email me. sara-hughes@btconnect.com.
Science Discovery Group, Monday 21st January​, Warblington School, Havant, PO9 2RR
The precious metals – gold, silver and platinum and their many uses. Talk by Alastair Alexander, retired CEO for the Engelhard Corporation at 7.30-9.15pm. Entrance charge £3 per meeting. No previous knowledge assumed. For more information contact 07711 167523/sciencediscoverygroup@gmail.com
The Cold Room, 21st – 26th January, 73 St Margarets Lane, Titchfield, PO14 4BG, 7.30pm.
Tickets:
T: 01329 556156
E: info@titchfieldfestivaltheatre.com
W: titchfieldfestivaltheatre.com
Waterlooville Community Cinema presents 'Mamma Mia –Here we go again', Thursday 24th January, St Georges Church hall, Waterlooville, PO7 7EH.
Doors open at 7 pm, film starts at 7:30. £6 per ticket (includes a hot drink and treat). Loyalty bonus – present 8 film tickets from different months and see 1 free film.
Magic of Musicals, Saturday 26th January, The Station Theatre, Station Road Hayling Island, PO11 0EH, 2.30 pm and 7.30pm.
CCADS THEATRE presents MAGIC OF THE MUSICALS, a concert of showstopping songs from the stage and screen. All tickets £14. Box Office 02392 466363 or 07834 367659, ccads-theatre.co.uk
The King's Speech, Tuesday 29 January - Sunday 3 February, The Square Tower, Old Portsmouth, Broad St, PO1 2ND.
CCADS THEATRE present this much-loved true story at the intimate surroundings of The Square Tower, 7.30pm nightly and 2.30 pm Saturday & Sunday. £14/£12. 07834 367659. ccads-theatre.co.uk

Coming up in February...

Learn to Read the Bible Effectively, FREE ten week course, Tuesday mornings 10 – 11.30 am. Springwood Community Centre, Waterlooville. Starts February 12th.. No costs, no pressure, no obligation. Free tea and coffee. Bibles provided. For more details and to book a place, visit: bibleinhand.org or call 01730 260304.