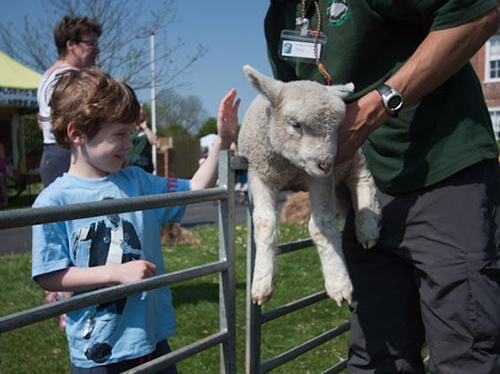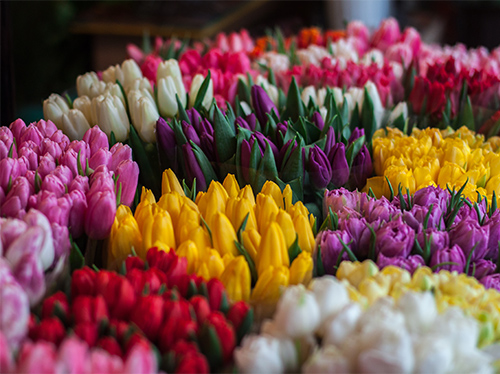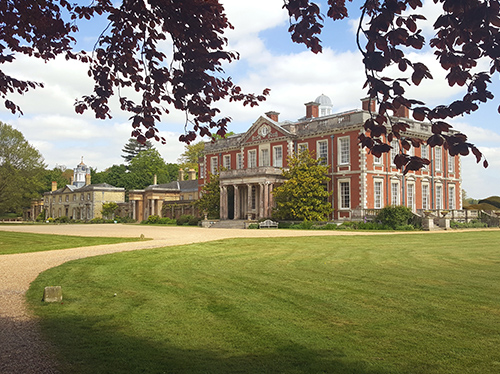 To advertise here FOR FREE, send a brief description of your event, and telephone number, either via email to whatson@thedirectorygroup.co.uk, or via post to What's On, The Directory Group, Unit 1 Viceroy Court, Bedford Road, Petersfield, Hampshire, GU32 3LJ. We cannot guarantee all adverts will be published. Adverts are published on a first come first served basis.
The closing date for next month is 14/02/2020.
January 2020
The Havant Pitchpipers – Four Week Singing Course - Starting Tuesday - 21st January
The Pitchpipers are holding a Sing into Spring four week singing course. It starts from 7.30pm - 9.30pm at St Phillips Church Hall, Hawthorn Crescent, Cosham, PO6 2TL.
Organ Concert: Paul Carr - Tuesday 7th January
Everyone welcome, whether or not you have been to an organ concert before. Screens will be in operation to give you a an all-round experience. Concert starts at 8pm, refreshments from 7.30pm. Event organised by the Alton Organ Society.
St. Lawrence Church, Church Street, Alton, Hampshire, GU34 2BW. Admission £10. Concessions for school and college students. Further information available from the website www.altonorgansociety.co.uk
Murder at the Theatre 8th – 18th of January (no perf. 13th)
"This is not just murder, this is an S&M murder..." The return of Inspector Ambrose can only mean one thing, that murder is on the cards once more. A group of actors, an annoyed director and a frustrated playwright are all suspects when murder strikes in the theatre. For more information or performances please visit www.titchfieldfestivaltheatre.com or call 01329 556156.
Crachit's Christmas Carol, 8th - 11th of January presented by Dynamo Youth Theatre.
Musical by John Gleadall. 7:30pm plus a Saturday matinee at 2:30pm. The Pallant Centre, The Pallant, Havant PO9 1BE. Ticket prices are £12 and £9 for under 18s from www.dynamoyouththeatre.com, contact number is 02392 454244.
Willow Garden Sculpture Workshop January 10th, 10:00am - 4:00pm
Learn how to willow weave a sculpture for your garden on this craft course in the Hampshire South Downs. Choose what you would like to weave from a small animal to an abstract form. Previous participants have made: dragon ies, hearts, cats, dogs, chickens, pheasants, obelisks and garden decorations - the choice is yours! This course will take place indoors. For more information www.sustainability-centre.org/ willow-garden-sculpture.html
East Meon Loop - Sunday 12th January - East Meon, Petersfield, Hampshire
This is a beautiful 10 mile (ish) run starting in the small picturesque village of East Meon, near Petersfield, in Hampshire. The route then follows the South Downs Trail until you reach the iconic Butser Hill. Here you do a loop to take in the scenery and then start making your way back through the Hampshire countryside to East Meon. A medal will be waiting for you at the nish. For more information visit www.findarace.com/ events/east-meon-loop
Waterlooville Probus Club Meeting 14th of January - for semi-retired businessmen and women.
We meet on the second Tuesday of each month at 'The Hampshire Hog', Clan eld, PO8 0QD. 12.00 noon to 3.00pm. For further information on the Probus Club and membership enquiries, please contact our Secretary, Peter Quine, on 07926 620530 or visit our website at www.probusclub.net/waterlooville
TABLE TOP SALE on Saturday 18th January, 11am to 2pm at St Philip's Church hall, Hawthorn Crescent, Cosham.
Tables to hire for £5, book in advance. Refreshments with bacon rolls etc., variety of tables & homemade cakes. Entrance 50p. Contact
02392 379278 for further details or to book a table.
New Year New Dreams Well-being Day Sun January 19th at 10:30am - Meon Valley Hotel
Join us for this wonderful new year well- being day designed for some valuable time to reset and uplift your mind body and soul. For more visit www.allevents.in/ and search 'Wellbeing Day Meon Country Club'.
Funnybones Comedy Club - Alton House Hotel - Friday 24th January
It's a brand-new year and Funnybones Comedy Club at Alton House Hotel is back! You can also grab a pre-show meal which is of cially tasty...Hosted by Resident MC Andy Stedman. Acts include Mark Maier - Winner of the prestigious £10,001 Comedian Of The Year and many others. £18 on door (cash only). Alton House Hotel, Alton, GU51 5TX. For advance tickets seearch event on www.ticketsource.co.uk
Hansel and Gretel - Holybourne Theatre Sat 25th January (2:00pm)
A little cottage in the woods made entirely of sweets. What could possibly go wrong? Can Bluebell, the Fairy of the Forest, manage to rescue Hansel and Gretel before they are eaten by Nightshade, the Wicked Witch of the Woods?A seasonal present for the whole family, all wrapped up with some cracking songs, amazing spectacle and lots of laughs. See you there! Holybourne Theatre, Alton, GU34 4EL. Doors Open at 1:30pm.
Starts at 2:00pm. www.holybournetheatre.co.uk
Wedding Fayre at Winchester Cathedral 26th January (09:00am - 06:00pm)
Wedding Fayre at Winchester Cathedral provides the attendees with the information regarding everything needed to plan a perfect wedding and showcases cakes, good food, photography, decor products, favor and gifts, wedding DJs, wedding dresses, ceremony music, jewelry, hairstyles, cosmetics, and much more. Avington Park, Winchester. www.winchester-cathedral.org.uk/events/wedding-fair
Spirit of the South - Get Your Free, Feel Good Factor Here!
Join a ladies Chorus. Spirit-of-the-South invite you to have a taste of singing, in Four Part Harmony. Our easy-going Open Evening is held on the rst Tuesday of the month, at Havant Methodist Church, Havant, Hants, P09 2HU, from 7:30 until 9pm. Drop in, bring a friend. Call 02392 641997 or 02392 451220.
Hampshire Farmers' Markets - Throughout January and February
Hampshire Farmers' Markets give you the perfect chance to buy fresh, local, seasonal produce during the winter season. For more information on where to nd your local Hampshire Farmers market visit www.hampshirefarmersmarkets.co.uk/market-locations or call 01420 588671.
Imbolc (Celtic Spring Festival) - Saturday 1st February at Butser Ancient Farm, Hampshire.
Hosted by Jonathon Huet the afternoon's entertainment will include storytelling, poetry, singing, re lighting and a light warming meal - included in your ticket price. The ticket price is £15 per head. From 1:00PM to 4:00PM. Butser Ancient Farm, Hampshire, PO8 0BG. For more information please visit www.butserancientfarm.co.uk/event-list or call 02392 598838.
Race Night - Denmead Community Center. 7pm first race 7.30 Feb. 1st
Films of genuine races for you to place your bets and have lots of fun whilst supporting you local hospice. Tickets £10 from patricia.bailey333@gmail.com, Tel: 07947611699 - Bring your own drinks. Generous nibbles provided.
Music Legends - Station Theatre, Hayling Island - 8th of February
An evening of tributes to Judy Garland, Neil Diamond, Johnny Cash and Dusty Springfield. Between 2:30pm & 7:30pm. Tickets cost £15, box office 02392 466363. For more information please visit www.stationtheatre.co.uk or email musiclegendentertainments@gmail.com
CHLOE JOSEPHINE with 10 piece Band and support to play The Studio@TPS - 29th February 7.30pm
The Studio@TPS attracts a rich variety of performers and you can join Chloe Josephine and her ten-piece band for a fusion of soul with a dollop of funk, a slice of the blues and a sprinkling of jazz. Together with two high class support acts from Amba Tremain and Gloria Miller, the evening will be a celebration of all kinds of soulful music, with songs that explore heartache, journeys through love, pain and everything in between.
Tickets £6 in advance or £8 on the door - www.petersfieldschool.com - The Studio@TPS