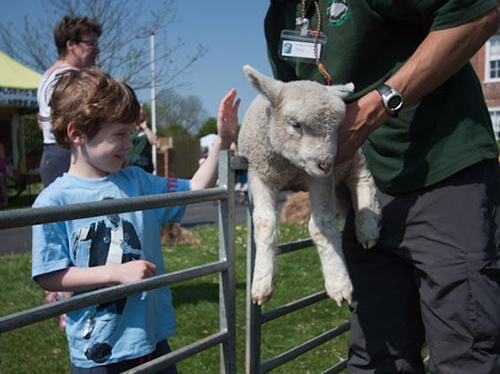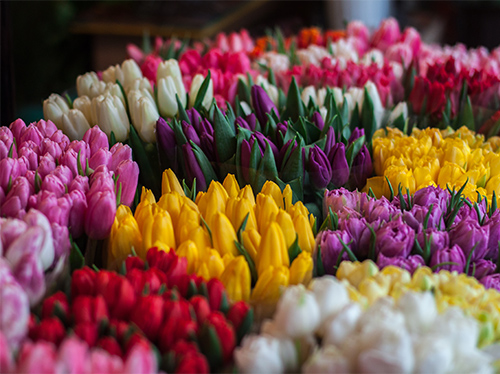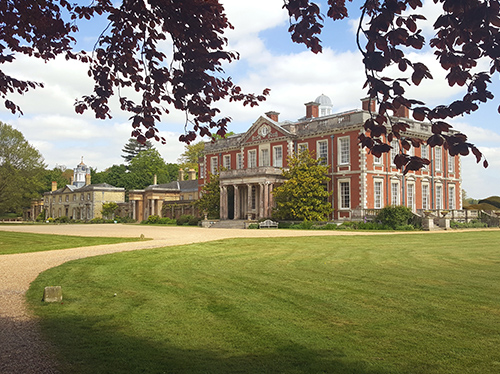 To advertise here FOR FREE, send a brief description of your event, and telephone number, either via email to whatson@thedirectorygroup.co.uk, or via post to What's On, The Directory Group, Unit 1 Viceroy Court, Bedford Road, Petersfield, Hampshire, GU32 3LJ. We cannot guarantee all adverts will be published. Adverts are published on a first come first served basis.
The closing date for next month is 20/04/2018
Photos: Hartley Park Farm (left), Spring Show Sunday 18th March. Purbrook Horticultural Society (centre).
May
Poppies: Wave at Fort Nelson, until Sunday 24th June, at Royal Armouries Fort Nelson, Portchester. See the stunning poppy display that was on show at HM Tower of London in 2014 for yourself. You can take the #PoppiesTour between 10.30am and 4.30pm. The display is from the installation 'Blood Swept Lands and Seas of Red' poppies and original concept by artist Paul Cummins and installation design by Tom Piper. Admission is free. 01329 233734 | www.royalarmouries.com
New Charity Craft Club at Cosham Community Centre, PO6 3AP. Every Thursday, from 1.30pm to 4pm. Pop-in for a cuppa, if you'd like to support with making craft gifts for various charity fundraising events. Everyone welcome. You will be taught if you have no experience in crafting. Craft items are always wanted, made and unmade products. Contact Karen on 07879646635 for more details.
Denmead Rowans Support Group presents Rowans Green Collecting Box Opening, on Saturday 5th May. Bring along your box and see what has been donated to support the Rowans Hospice. Admission is £2. Refreshments available. There will be a raffle, big jigsaw, games and craft sale. Denmead Church Hall, 10am to 12pm. Book at 07947611699 or email patricia.bailey333@gmail.com
Droxford Village Community Bring and Buy Coffee Morning, Wednesday 9th May, from 10am to 1pm. Share a coffee with friends. All proceeds will be donated to Droxford Community Hubb Building Fund. Free admission. St Mary Hall and All Saints Church, Droxford, SO32 3PA.
The Cantrelle Singers Ladies Choir & Wacky Wednesday's Ukulele Band Spring Concert. Friday 11th May at 7.30pm. Performing a wide variety of music to suit all tastes and ages. Waterlooville Community Centre, Maurepas Way, PO7 7AY. There will be a bar open and raffle. Tickets are £6 and may be purchased from choir/band members at the door on the evening. Alternatively, contact Janet on 02392 612406.
Gin Exploration Evening, at The Roebuck Inn Wickham, on Friday 11th May, at 7pm to 10pm. The Roebuck Inn will be enjoying a fine evening exploring a variety of different gins. Tickets are £25 and should be booked in advance. All drinks are included. Designated drivers will receive free soft drinks all night. Hosted by Winchester Distillery best known for their Twisted Nose Watercress Gin. See www.theroebuckinnwickham.co.uk
Luminosa performs the dramatic Messe Solonnelle, at St John's Church, Alresford, at 7.30pm, Saturday 12th May. By Louis Vierne with guest Richard Pearce, International Concert Organist. Also, John Rutter's Requiem and the Chamber Choir will sing the beautiful Cantique de Jean Racine by Faure and Four Motets by Durufle. Tickets at £15 from boxoffice@luminosamusic.com or Six West, Alresford www.luminosamusic.com
Alton May Market at Alton Methodist Church, Draymans Way, Alton, GU34 1LG, Saturday 12th May. Come and browse the varied stalks including plants, books, home-baking and fancy goods. Take a break with coffee and cake. From 10am until 12pm. Admission is free. Further information is available at www.altonmethodist.org.uk
Charity Walk for Peace, from 10am to 12.30pm, Saturday 12th May. This event, in association with East Hampshire District Council, and the Ahmadiyya Muslim Association, is a unique challenge event where you can raise money for any charity of your choice, including The Rosemary Foundation who offer a 'hospice at home' service for East Meon and the Petersfield area. Free admission. 3.5 mile walk around Petersfield. www.charitywalkforpeace.org
Portsmouth Light Orchestra Spring Concert. Saturday 12th May at 7.30pm. At the Admiral Lord Nelson School in Portsmouth, PO3 5XT. Join us for an exhilarating concert of well-known orchestral music. The programme will include The Pirates of Penzance Overture, Nessun Dorma, Destiny Waltz, Clog Dance, Beatlecracker Suite, Perpetuum mobile by Strauss. Admission is £8. Accompanied under 16s have free admission. Refreshments available. Call Val Loft on 02392 371135. www.portsmouth-light-orchestra.webs.com/
South Downs Green Fair, 10am to 5pm, Sunday 13th May. A fantastic day out for all the family with a real festival feel, celebrating and show-casing green living. Live bands, local ales, FREE activities for children and fabulous food. Admission is £8 adult, £3.50 children. At the Sustainability Centre, Droxford Road, East Meon, GU32 1HR. www.sustainability-centre.org – Call 01730 823166.
Sunday Waterside Market at Port Solent. From Sunday 13th May, at 11am to 5pm. Enjoy a stroll through stalls of beautiful home furnishings, quirky gifts, stylish jewellery and impressive homemade crafts at the Waterside Market. Come along and discover something different from the High Street beside the marina water. www.portsolent.com
SkyDive for The Elizabeth Foundation, on Saturday 19th May, at Wiltshire. Take part in an experience of a lifetime – a tandem skydive! A thrilling, high-energy experience that inspires people to donate more and will be something that you never ever forget! 20 places available with a minimum fundraising target of £395 which means you get to jump for free! Email fundraising@elizabeth-foundation.org for more information. See www.elizabeth-foundation.org
West Meon Parish Council Church Yard Clear-up, Saturday 19th May, at 9.30am to 11.30am. The Churchyard team are looking for people to help for a couple of hours. They have a wonderful green space in the middle of our village that needs looking after. The team is currently very small and could do with extra help. There are many varied and interesting tasks to do from strimming to weeding. Come along, there is good company, great refreshments, fresh air and great results, whatever time you can spare will make a difference. At St John's Church, West Meon, GU32 1LF.
Alresford Watercress Festival, on Sunday 20th May. This FREE festival for all the family is an annual celebration where thousands of visitors attend New Alresford. The beautiful market town becomes the site of a huge street festival with more than 80 stalls showcasing the very best local food and drink using Watercress. From 10.30am. See www.watercressfestival.org for more information.
Portsmouth Festivities, Tuesday 16th to Thursday 24th May. Ten days of arts, culture and heritage for all. This event will be held across Portsmouth at various locations. See portsmouthfestivities.co.uk for further information.
The Plant Sale and Afternoon Teas, on Saturday 19th May, at 2pm. Held at Petersgate School, Clanfield, PO8 0JU. The Clanfield Gardening Club has been established for more than 30 years and everyone is welcome. Profits from products on sale will go towards the Garden Club Show in August. This is an opportunity to buy plants grown in local soil at competitive prices. Relax with an afternoon tea. For more information email: clanfieldgardeningclub@btinternet.com
Highdays and Holidays – a concert presented by The Hillside Singers. Saturday 19th May at 7pm. Music includes Mendelssohn, Strauss, Offenbach, Rutter and many more. Admission is FREE. Refreshments served during the interval. There will be a retiring collection. At St. Mary's Church, Church Road, Hayling Island. For more info 02393 113011.
Woofs and Wellies Spring Walk, Sunday 20th May, from 9am to 1pm. Join us for a fun sponsored dog walk to raise money for the Rowans Hospice. This fun day out is where more than 300 dogs and their human best friends walk through the fields of the beautiful Queen Elizabeth Country Park. Each dog must register. 023 9223 7142 or email fundraising@rowanshospice.co.uk. Suggested sponsorship £25 for 3km or 6km. Register at 9am, be ready to start walking from 10am. See www.rowanshospice.co.uk
Goodwood's Festival of Food and Racing, on Thursday 24th to Saturday 26th May. The three-day race meeting invites you to watch horseracing while tasting the finest local and national artisan foods. Tickets can be purchased at www.goodwood.com
Alresford Watercress Festival, on Sunday 20th May. This FREE festival for all the family is an annual celebration where thousands of visitors attend New Alresford. The beautiful market town becomes the site of a huge street festival with more than 80 stalls showcasing the very best local food and drink using Watercress. From 10.30am. See www.watercressfestival.org for more information.
Musical Evening at Stansted Park, Rowlands Castle, on Thursday 24th May at 7.30pm. With Michael Winter & Friends. Tickets cost £10 including interval refreshments from Stansted House. Book at 02392 412265 and select option 4. www.stanstedpark.co.uk
Dancing for Treloar's, on Saturday 26th May from 7.30pm. At Alton Assembly Rooms, High Street, Alton, GU34 1BA. Raising Funds for Treloar's Students - 50/50 Dances, ballroom, Latin and Social Sequence. Admission £5. Take your own refreshments. Pre-booking required as we limit the numbers on the floor. Search Alton Assembly Rooms on Facebook for more information.
Raising money for Portsmouth Hospital Radio, at Queen Alexandra Hospital, in Cosham. Thursday 31st May, from 9am to 2pm. The fundraiser will be at the Main Entrance (Atrium). There will be a range of items for sale, including books and CDs from as little as 50p each. The hospital radio station is a charity, so funds will help with its operations. www.qahospitalradio.com
Portsmouth Cats Protection Garden Fete will be held on Saturday 2nd and Sunday 3rd June from 11 am onwards at 1 Fernhurst Close (off Bacon Lane), Hayling Island, PO11 0DT. There will be bric-a-brac, garden plants, tombola and a lucky dip (prize every time) There will be soft drinks and biscuits available for a small donation. Also come and visit some of the cats we currently have in care.
Well established Ladies Barbershop Chorus, The Havant Pitchpipers are seeking new members over 18 years of age with any singing ability. We rehearse every Tuesday evening from 7.30pm til 10pm at: St Philip's Church Hall, Hawthorn Crescent, Cosham, Portsmouth PO6 2TL. For more details contact Marilyn Penketh on 02392 460227 or marilyn.penketh@gmail.com. Or just turn up to rehearsal and you will be welcomed by a lovely group of ladies.
PDSA PetAid hospital Open Day in Waterlooville. The team are holding an open day to fundraise and let the public see the work that is done first hand. The PDSA PetAid will be offering hospital tours, fun dog show, tombola and silent auction among other activities. Wednesday 30th May 11am till 3pm. PDSA 5 Durley Avenue Cowplain Waterlooville Hampshire PO8 8XF.