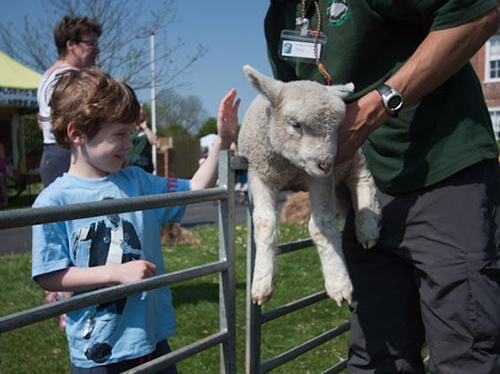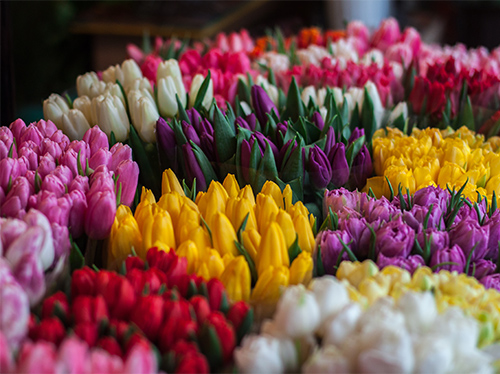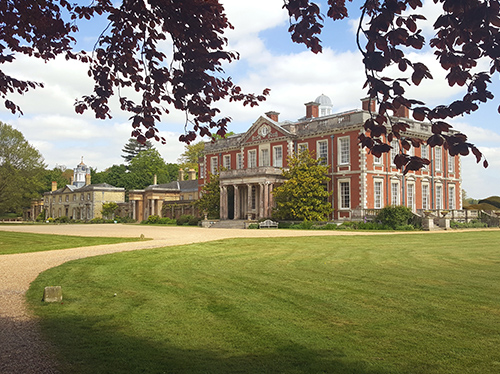 To advertise here FOR FREE, send a brief description of your event, and telephone number, either via email to whatson@thedirectorygroup.co.uk, or via post to What's On, The Directory Group, Unit 1 Viceroy Court, Bedford Road, Petersfield, Hampshire, GU32 3LJ. We cannot guarantee all adverts will be published. Adverts are published on a first come first served basis.
The closing date for next month is 11/12/2018
December
Reverse Advent Calendar, The Directory Group, 1st-21st December
Throughout December, The Directory Group will be collecting reverse advent calendars to donate to families and food banks in need. If you would like to take part, please fill a box/basket with 24 non-perishable food items, and drop into our office, or call/email us to collect 01730 260746/lucy@thedirectorygroup.co.uk.

Giant Christmas Charity Market: Saturday 1st December, 9.30am – 3pm, Petersfield Festival Hall.
​Over 70 stalls- bric-a-brac, cakes, books, jams & marmalade, craft, jewellery, toys, collectables, mince pies and gifts. Refreshments. Free admission. Raffle. Enquiries 01730 264802.
Springwood Community Centre Christmas Market – 2nd of December (12 – 4:30pm)
Pop along and see what goodies you can find from a variety of stalls. Find yourself some unique local handmade products for all your Christmas shopping needs! 110 Springwood Avenue, Waterlooville PO7 8BJ. To find out more call 02392 230 330.
Carols in the Square - Tuesday 11th of December 2018 at 7:00pm
Accompanied by Blendworth Brass Band, Holy Trinity Blendworth Church Choir & Downland Singers. A collection will be made in aid of Two Saints Charity. Horndean Parish Council Tyfield House, Blednwrth Lanem Horndean, Hants PO8 0AA. Tel: 02392 567766.
Santa and the Elves Christmas Experience, Winchester Science Centre, 1-24th December
Join Santa and his elves are back at Winchester Science Centre with a live science show inspired by the classic children's tale, an elf-led activity, Christmas planetarium show and chance to meet Santa. Find out more and book tickets here www.hampshireattractions.co.uk/events/
Call for volunteers, Clanfield Voluntary Care Group, Have you considered helping to maintain and improve the community in which you live? The Clanfield Voluntary Care Group are part of a nationwide network helping people who might otherwise be housebound. They are currently looking for volunteers to spare a few hours per month to help with: Taking people to appointments such as hospital, surgeries, hairdressers and local shops. Sitting with the housebound to allow their carers to attend appointments.
Even dog walking (on a short term basis). If you could spare an hour or two a month please consider joining our team. For more information please contact our duty co-ordinator on 0800 011 4842.
Sequence Dancing, Every Tuesday, 2 till 4, Waterlooville Community Association - £3.50, including Tea/Coffee and biscuit. Contact Dave on 07812898034 for further details, Springwood Community Centre, 2nd December 12 - 4.30pm
Find yourself some unique local handmade products for all your Christmas shopping needs! To find out more call 02392 230 330.
Carol Concert, Festival Theatre, Chichester, 4th – 8th December, 7.30pm
The Band of Her Majesty's Royal Marines Portsmouth and Chichester Cathedral Choir lead a celebration of the festive season with traditional carols, seasonal sing-alongs and the inevitable Christmas cracker jokes.
Ladies Barbershop Chorus, Havant, are seeking new members with any singing ability!
Rehearsals Tuesday evenings 7.30pm til 10pm. St Philip's Church Hall, Hawthorn Crescent, Cosham, PO6 2TL. For more details contact Marilyn Penketh on 02392 460227 or email marilyn.penketh@gmail.com.
CHRISTMAS CONCERTS, Festival Theatre, 4 – 8 December
The Band of Her Majesty's Royal Marines Portsmouth and Chichester Cathedral Choir lead a celebration of the festive season with traditional carols, seasonal sing-alongs and the inevitable Christmas cracker jokes. From Jingle Bells to Silent Night, and the extraordinary Corps of Drums, this is a sleighful of Christmas cheer. Once again there's a chance to vote for your favourite Christmas song, with audience and band joining together to give it a rousing rendition. For further information visit www.cft.org.uk/whats-on/event/christmas-concerts
Alton Farmers Market, Saturday 8 December 2018, High Street, Alton
Enjoy the great taste of Hampshire, savour the delights of truly local food reared, grown, baked, caught and brewed in Hampshire. Home reared meats including buffalo and game, eggs, cheese, milk, ice cream, wine, beer, apple juice, bread, cakes, bakes, pickles, chutney's, preserves, fruits and vegetables, wool & coppice goods. Seasonally produced from within Hampshire. Further information is available on the website www.hampshirefarmersmarkets.co.uk
Christmas Tree Festival, Fareham Methodist Church, King Street Fareham, Thursday 6th-Saturday 8th December, 10am - 5pm
£2 to include a drink and mince pie. Children Free. 24 trees designed and decorated by different community groups from across the town all to raise money for their chosen charities. This years festival will run from Thursday 6th until Saturday 8th December. Everyone is welcome! farehammethodist.org.uk/
Make Your Own Christmas Decorations at Gilbert White's House, Monday 10 December 2018, from 10.30am, Gilbert White's House, Selborne, £10 per session includes materials and refreshments,
Join Frances Law and Rosemary Lanning each Monday in the run up to Christmas, and learn to make a beautiful Christmas Decoration for your home. Further information is available on the website @GilbertWhiteAndTheOatesCollections
Highbury Primary Christmas Fayre, Friday 7th December, 3.30 to 5pm, Dovercourt Road, Cosham.
Grand raffle, tombola, games and gift stalls. Hot and cold refreshments. Free entry.
Hayling Island Choir with Blendworth Brass Band presents a Christmas Concert, Saturday 8th December
7.30pm. Community Centre Hayling Island, Tickets available on the door or from the Community Centre @ £10 to include a mince pie.
Jingle All the Way, Saturday 8th December, 7:30pm, Blendworth Church Centre, Blendworth Lane
The Downland Singers present Jingle All the Way. Join the Denmead singing group for a feast of festive favourites and classic carols. Tickets £9.50 adults, £5 under 16s available from Roger Rixon 07738 240467 or contact us through our website, www.downlandsingers.org.uk.
Christmas Market, Probus Club, The Chairmakers' 11th December, 12-3pm
Waterlooville Probus Club provides a meeting place for retired or semi-retired ladies and gentlemen. We meet on the second Tuesday of each month. We meet for a welcome drink and a chat with fellow members, followed by a 3-course Christmas lunch, and a Table Quiz and Raffle. For further information please call 079 2662 0530 or by e-mail to peterpia1989@outlook.com
Havant Light Opera presents HUMBUG - Thursday 6th-Saturday 8th December 7.30pm
An interpretation by Fraser Charlton of the classic story, A Christmas Carol. With Dickens words, music from Gilbert & Sullivan and well-known Christmas carols for the audience to join in with. The perfect ingredients for a Christmas Show. From Thursday 6th to Saturday 8th December at The Spring Arts & Heritage Centre in Havant at 7.30 pm. Tickets may be purchased from The Spring. Call 023 9247 2700 or visit their website (www. http://thespring.co.uk ). Tickets £10 (under 18s £5). www.havantlightopera.co.uk
Titchfield Theatre presents Peter Pan, 12th-22nd December @ 7.30pm & Sun 16th @ 2.30pm, Oak Theatre, Titchfield
Take a trip to Neverland and enjoy the classic and well-loved Peter Pan, a story of The Boy Who Would Not Grow Up. To book tickets call 01329 556156, or book online titchfieldfestivaltheatre.com/book-tickets/.
Santa's Grotto, Waterlooville Library, Monday 10th December – Friday 14th, 10am-12pm.
£1 under 1's, £2 other children, £3 for 3 children
Southampton Christmas Festival - Thursday 15th November - Sunday 23 December
Featuring totally unique, individually designed alpine chalets with traditional German fayre, from bratwurst and waffles to gingerbread hearts and candied fruit.
Sleeping Beauty, Festival Theatre, Chichester, 15-30th December
Chichester Festival Youth Theatre presents a princess under a fairy's curse pricks her finger on a spindle and sleeps for a hundred years, waiting to be woken by a prince's kiss.
Portsmouth Choral Union - Wassail! and Christmas Carols, Portsmouth Anglican Cathedral, 15th December 2018, 7.30pm,
Tickets: £13.50 - available from www.pcuchoir.org
Vintage Fair Buriton Village Hall on Sunday 18th November, 10am - 4pm
Vintage Fair in the picturesque village of Buriton Near Petersfield. Great for unusual Christmas gifts that you won't find on the high street! Full of vintage clothing, accessories, jewellery, toys, books, kitchenalia, china, glass militaria and much much more. Stay and enjoy a cup of tea and a slice of cake (other refreshments are available) If you are interested in having a stall at the very reasonable cost of £20 please Sara on 07759697108 / 01798 343344 or email me. sara-hughes@btconnect.com
­­­­­­­Wonder of Christmas, Saturday 15th December, 7.30pm, Alton Maltings
A Christmas charity concert featuring Alton Concert Orchestra, Alton Concert Band and Ancora in aid of Home Start Weywater. Further information is available from the website www.maltings.life
Christmas at Lavender Fields, Saturday 15th December, 4-7pm, Lavender Fields, Alton
A chance to pick up those last-minute gifts and stocking fillers, with special offers in the Lavender shop! Enjoy mulled wine, mince pies, a craft stall and much more! https://www.thelavenderfields.co.uk/
Portsmouth Light Orchestra - Christmas Concert - Sunday, 16th December at 2.30 pm. Venue - Buckland Community Centre,
Malins Road, Portsmouth, PO2 5JB.
Join us for a family concert of well-known Christmas orchestral music and carols. We shall hold a festive raffle (tickets are £1 for a strip of 5 tickets). Programme will include Celebration the Joy of Christmas, Sleigh Ride (Delius), Selection from Mary Poppins, Christmas Medley, Playtime and A Christmas Festival. ADMISSION FREE. Stay for a cuppa and mince pie courtesy of Buckland Community Centre volunteers - please make a donation to their funds. Contact - Val Loft on 02392 371135 for more information.
Christmas Table Decoration Workshop, At Hayling Island Community Centre, Saturday 22nd December 1pm-2.30pm
All materials included, £30 per person. Contact Seaside Florist on 07561337640 for more details and to book your space.
SPIRIT- OF-THE-SOUTH looking for recruits, Rehearsals every Tuesday 7.30pm-10pm Havant Methodist Church.
Can you carry a tune? Learn a song? Mix with like-minded, friendly ladies of all ages? Then we welcome you with open arms. No experience needed, and the ability to read music, is not required. Spirit-of-the-south are a local harmony chorus who simply love to sing in the community, and raise funds for charities. Call 02392-641997 or 02392-451220.
Churcher's College, Petersfield Non-denominational Bible Reading Group, Tuesday evenings, 7.30 to 9pm
Come and read with a friendly and sociable group. No costs, no pressure no obligation.
Free tea and coffee. For more details see www.bibleinhand.org or call 01730 260304