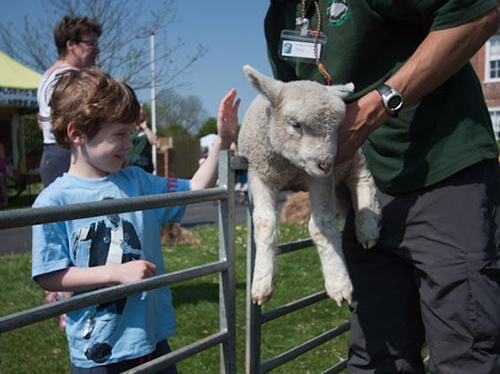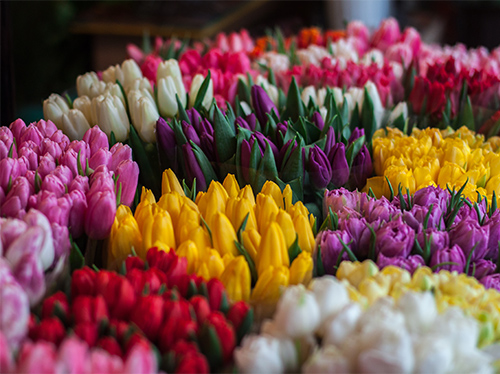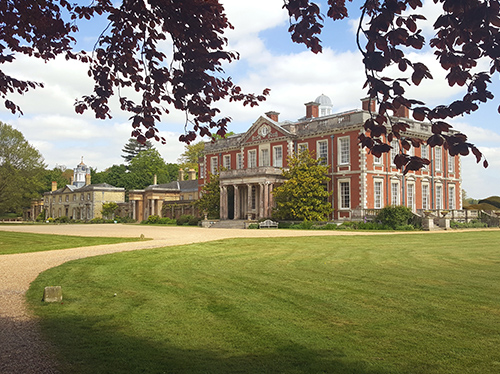 To advertise here FOR FREE, send a brief description of your event, and telephone number, either via email to whatson@thedirectorygroup.co.uk, or via post to What's On, The Directory Group, Unit 1 Viceroy Court, Bedford Road, Petersfield, Hampshire, GU32 3LJ. We cannot guarantee all adverts will be published. Adverts are published on a first come first served basis.
The closing date for next month is 13/09/2019
September
Titchfield Theatre, Titchfield Festival Theatre: The Twelfth Night – The Great Barn, Hampshire, PO15 5RB.
Tue 27th August 2019 - Thu 5th September. "Love" said the Ancient Greek philosopher, is a journey in search of our lost other half."
Viola and her twin brother Sebastian have been shipwrecked off the coast of Illyria. Each believes that the other has been drowned. Disguising herself as a boy called Cesario, Viola enters the service of the duke Orsino. The Duke sends Cesario to woo the lady Olivia on his behalf but Olivia falls in love with this lovely 'boy'. Viola, meanwhile, falls in love with Orsino. The play takes us on a giddy exploration of many aspects of love in which characters are forced to lose themselves in order to find themselves again in ways that are both very funny and touchingly poignant.
For more information, other performances and additional dates please visit: www.titchfieldtheatre.com or call 01329 556156.
Alresford and District Horticultural Society: Produce, Flower and Craft Show - 7th of September.
Get your entries ready! More information: www.alresfordhorticultural.org or enquiries to the Chairman, Mr Stephen Morley, 01962 733524 or
horti@allthemorleys.co.uk
Award winning Havant Ladies Barbershop Harmony Chorus "The Pitchpipers" welcomes guests every week to their rehearsals at St Philips Church Hall, Hawthorn Crescent, Cosham PO6 2TL on Tuesday evenings from 7.30 – 10.00pm. Find us at www.pitchpipers.co.uk and also on Facebook or call 02392 460227.
Spirit-of-the-South, Singing With Intent.
And in tent, was were our ladies Four Part Harmony chorus, sang at The Survivors Lunch. The Relay for Life is an annual event, which raises funds for Cancer Research UK. Each year they have a different theme, and as this year was Disney, we had a really appropriate song. Can You Feel The Love, from The Lion King. It's heart-warming to share 30 minutes of their day, and just sing through our favourite songs. We see many cancer survivors year after year, thank God. Everything went very well.The sound system was up and running, everyone was seated in good time, and even the weather co-operated! We have a very nice chorus. 24 ladies who have worked together for 12 years, and shared many sing-outs, competitions, and conventions. Did you know that when people sing together, even their heartbeats synchronise? You must try it some time. We rehearse every Tuesday evening, at Havant Methodist Church, Havant, Hants, P09-2HU, from 7-30 until 10pm. Call 02392-641997 or 02392-451220. www.spiritofthesouth.com.uk Follow us on Facebook.
Portsdown U3A - Is for retired and semi retired people and has many small groups to interest almost everyone. There is a monthly meeting held at Cosham Baptist Church, Havant Road on the 3rd Wednesday of each month at 2.00pm-3.30pm. come along and join us for a warm welcome and to find out more. Meetings are free for members, but non-members pay £2 per meeting which includes tea and coffee and also a speaker. Membership of Portsdown U3A costs £16 per annum.
The Solent Male Voice Choir meet every Tuesday evening at 7.30pm in The Pallant Centre, Havant. Visiting choristers and prospective members are welcome to our practice. Previous singing experience is not required, and we do not hold auditions. More information is on our web site at www.solentmalevoicechoir or follow us on Facebook.
Waterlooville Family History Group meet at Waterlooville Library on the 3rd Thursday of each month at 2 p.m. Come and join us.
Emsworth Saturday Market – Every third Saturday of each month. (May – September)
Grounds of Emsworth, Cottage Hospital (10:00am – 1:00pm). TO book a stall please email fete@southbournelions.org.uk or call 01243 431183.
Petersfield stamp collectors meet every month on the first Monday at Petersfield Community Centre, 7.30 p.m. All welcome. Tel. 01730 261244.
Waterlooville Probus Club provides a meeting place for retired or semi-retired, professional or business, ladies and gentlemen. We meet on the second Tuesday of each month at 'The Hampshire Hog', Gravel Hill, Clanfield, PO8 0QD. The next meeting will be held on the 10th of September from 12.00 noon to 3.00 pm. We meet for a drink and a chat with fellow members, and after a 2-course lunch, our guest speaker, Prof. Mike Whittle, will give a presentation entitled 'Sky Lab'. If you would like further information on the Probus Club, please contact our Secretary, Peter Quine, on 079 2662 0530 or by e-mail to peterpia1989@outlook.com., or visit our website at https://probusclub.net/waterlooville/
Multiple Sclerosis monthly exercise group – 5th September
First Thursday of each month, from 1.30pm-3.30pm. Sessions are £3.50. For more details call Tina on 07512 794817. This month's MS exercise group is on the 5th of Sept. This month the session will be held at Napier Hall, Portsmouth Road Waterlooville PO8 9NL.
Plant Heritage National Collection of Ginger Lilies Open Day - On the Sat 7th September 2019 the National Collection of Hedychium Ginger Lilies is opening to show one of the largest collections of Hedychium in flower. See them in full flower , how to grow them and learn about the work of the Plant Heritage Charity in preserving garden plant species and hybrids. It will be at: 107 1st Avenue, Almodington, Chichester, West Sussex PO20 7LQ - 9am to 5pm. Free Entry / Plants for sale/ plenty of parking. www.chichestergingers.co.uk | www.nccpg.org | 07767 357224
World Qigong (Tai Chi) Day - Saturday 7th September - Alton Public Gardens
Free Qigong session in the Alton public gardens from 1) – 11 to celebrate world Qigong day 2019. Our Tai Chi and Qigong tutor Sue Kelly will lead a 1-hour free session in the park (at Alton Community Centre if raining). A great chance to take park in the world qigong day event and try this gentle and calm form of exercise.
Join the Racqueters badminton club at Springfield School at 7.30 on Monday 9th September for a new term of badminton. All welcome. For more information please contact Liz on 02392 374974 or Peter on 02392 378766.
Brendoncare Alton Dementia Café – Smile & Share - Starts Monday 9 September, 2.30pm to 4.00pm, and then every 2nd and 4th Monday. Free tea and cake, music and activities. An opportunity for those with dementia and their families, carers and friends to meet with each other for support, reminiscence and relaxation. Tel: 01420 593704. Email alton@brendoncare.org.uk. Brendoncare Alton, Adams Way, Alton, GU34 2UU www.brendoncare.org.uk
ALRESFORD & DISTRICT HORTICULTURAL SOCIETY
Meetings are held on the 2nd Wednesday of each month, except December, at St Gregory's Church Hall, Grange Road, Alresford, SO24 9HE. Doors open at 7pm for 7.30pm start. Annual membership £15, visitors £3, refreshments available. Everyone welcome! Next meeting: 11 September. Mike Mann will give a talk on 'Dazzling Dahlias.' More information: www.alresfordhorticultural.org or enquiries to the Chairman,
Mr Stephen Morley, 01962 733524 or horti@allthemorleys.co.uk
Science Discovery Group - Monday 16th September
Printed semiconductors and the future of electronics. Talk by Dr Sebastion Wood, Senior Research Scientist, National Physical Laboratory, London. Please Note: Now at Emsworth Community Centre, North Street, PO10 7DD (behind the Fire station). Limited parking by Centre, free parking on opposite side of North Street behind Tesco. At 7.30-9.15pm. Entrance charge - £3 per meeting. No previous knowledge assumed. Email: sciencediscoverygroup@gmail.com. Tel 07711 167523.
Petersfield Gardeners' Club – 12th September.
Vegetable Growing with Geoff Peach. All meetings are held at the Herne Leisure Centre, Crundles, Mogg Mead, Petersfield, GU31 4PJ and start at 7:30pm. Visitors most welcome - £2 on the door.
For further details go to www.petergardenersclub.com or contact 01730 261263.
TABLE TOP SALE- Saturday 21st September, 11am to 2pm at St Phillips Church Hall, Hawthorn Cresent, Cosham. Tables to hire for £5, book in advance. Refreshments Available. Variety of tables & homemade cakes. Entrance 50p. Contact 02392 379278 for further details.
The Purbrook & Widley Rowans fund raising Group are holding a Harvest Market on Saturday 21st September at Deverell Hall London Road Purbrook from 10am to 12 noon there will be numerous stalls including tombola, raffle, plants, books, nearly new, cakes tea coffee etc. Reg. charity 299731.
Saturday 21 September, 2 – 4 pm – Messy Church - At the Church of the Resurrection, Drayton, PO6 2AP.
Messy Church is designed for families with young children. Families are welcomed with tea or coffee and puzzles are available to amuse the children. After this there are a variety of craft activities linked to the theme of the day, determined by the Bible story chosen each month.
A short celebration follows to bring this together and to share the results of the activities, consisting of storytelling and simple prayers. The afternoon is rounded off with a simple meal and drinks. We aim for a relaxed and friendly atmosphere.
Alton Herald Classic Car Show – Saturday 21st September
Hundreds of classic, vintage, American and military vehicles will line the high street, Market Street, Cross & Pillory Lane and the Market Square. Live Entertainment will be on offer. Free admission takes place between 10am and 4pm. More details available from Alton Herald office on 01420 82819.
'26/9/2019 – Waterlooville Events Team's Monthly Community cinema presents 'Fishermen's Friends' at St Georges Church hall. Doors open at 7 pm, film starts at 7:30. £5.50 per ticket (includes a hot drink and treat). Loyalty bonus – present 8 film tickets from different months and see 1 free film'.