Denmead Charity Cycle Ride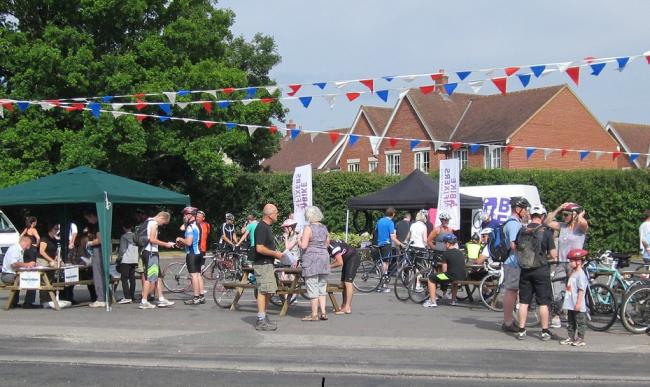 The Denmead Charity Cycle Ride is now in its 14th year! This year, they are raising money for 'Hannah's Holiday Home Appeal (HHHA)' and 'Myeloma UK' – so get involved!
Cycling starts from the Harvest Home pub in Denmead at 10am on Saturday 26th July and there is a choice of 3 routes: 10, 20 or 35 miles - for the fitter ones among us!
Not a race, the idea is to raise money for these two causes, through cycling, sponsorship, or by turning up at the pub – where there will be a BBQ, raffle, tombola, auction and various entertainment (including FAY WRAY) throughout the day.
HHHA is in memory of Hannah, who was diagnosed with Hodgkin's Lymphoma. Sadly after a year, Hannah passed away aged just 10. The holiday homes provide a refuge from the traumas of dealing with this disease.
Myeloma is a cancer arising from an abnormality in the white plasma blood contained within the bone marrow. Harvest Home local (Steve Rowley, better known as 'Elvis'), contracted this cancer a few years ago, so supporting this charity is close to everyone's thoughts.
Sponsorship/Registration Forms are available from the Harvest Home pub, or contact annie@denmeadcycleride.org.uk for more registration details!