Plant of the Month: Lupin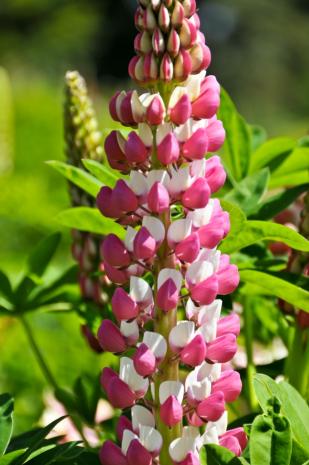 Tall and elegant, the Lupin offers pea-like flowers in a mix of wonderful summer colours making them popular ornamental plants in garden borders.
Lupins were eaten by the early Egyptians and they were introduced into northern Europe during the late eighteenth century to improve soil quality. Indeed they are super for attracting bees to the garden, who disappear into the flower and then come out with a cloak of yellow pollen.
Lupins prefer well drained soil (not chalk) and need gentle care after flowering.