Eating Out: Bay of Bengal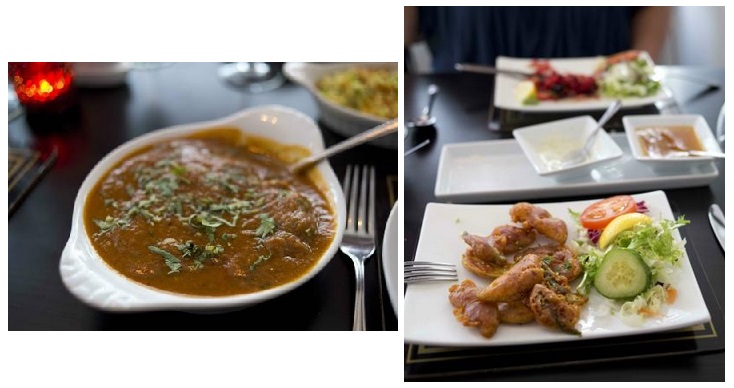 If you haven't visited Bay of Bengal yet, we've got one question for you – why not?! Offering diners a wide choice of fine Indian Cuisine, Bay of Bengal is an absolute gem of a restaurant located on Hayling Island and is not one to be missed. Need convincing? One diner tells of her experience and why she can't recommend enough…
"If I had to describe Bay of Bengal in one word it would be AMAZING! The atmosphere, cleanliness, food and staff were all fantastic.
Once seated, we had a glass of house red and a Cobra and were offered complimentary papadoms with chutneys, mango pickle and mint sauce – which were made from the family's own secret recipe. For starters we couldn't resist ordering Onion Bhajee (£2.50) and Lamb Tikka (£2.90) which came out as soon as our papadoms had been devoured – right on cue!
Staff were extremely friendly and took the time to recommend dishes to us as we wanted to try something new. For someone who always has a plain Korma and Pilau Rice, owner Ruhel suggested I try the Tandoori Lamb Chops (£9.90) with Sag Aloo (£2.90) and it was incredible, such a taste explosion! Never again will I have a Korma. When the sizzling griddle came out it was piled high with succulent lamb chops, onions and peppers; the portion was so big it could have fed two of us… but I wasn't willing to share this with anybody! The Sag Aloo was also new to me. It was a delicious mix of potatoes and spinach with herbs mixed in and I would definitely order again, it's safe to say I have been converted!
Ruhel also recommended the very tasty Chicken Pathia (£6.90) which came with Pilau Rice, instead of the usual Madras. We were offered a dessert, but after such large portions there was no way we could squeeze one in. Although, we did have room for a Baileys!
All in all, Bay of Bengal is a lovely restaurant with lovely staff and stunning food. The ingredients were very fresh because, unlike some Indian restaurants, the food is prepared on the day. They also offer a private function room, perfect for larger groups. We live in Waterlooville, but will without a doubt be using this lovely Hayling restaurant again!"
Call 02392 467 424 to book your table.
Bay of Bengal, 94 Elm Grove, Hayling Island, PO11 9EH