MSL Computers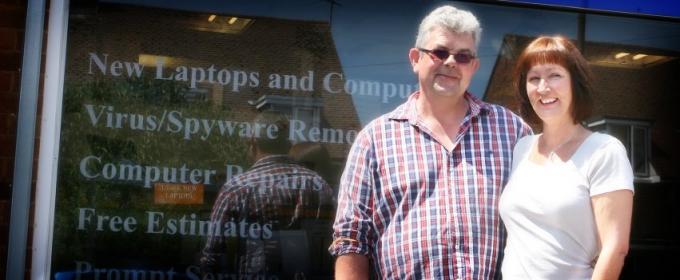 Whether it's keeping in contact with friends and family, carrying out tasks for work, listening to music or storing photographs; for many of us, computers are a vital part of our day to day lives, so when things go wrong it can often be a time of crisis and panic. Enter family run business MSL Computers.
Husband and wife team Sue and Mark have been running MSL Computers for over 10 years and have built their successful business around their good old fashioned morals, superb customer service and trusted advice. Nothing is ever a hard sell - which is why their customers return time and time again.
IT expert Mark is quick to help customers overcome all PC issues in a timely fashion – speedy service is his middle name! Mark can normally fix a PC within 24 - 48 hours so you'll never be left without your computer or laptop for long. What's more, MSL Computers offer their services at very competitive rates and, unlike bigger computer repair companies, do not charge huge premiums for small jobs.
In addition to computer repairs, Mark and Sue have a range of high quality products available to buy including a selection of new PCs, laptops, tablets, printers and accessories. They also offer refurbished laptops from only £99 which are absolutely ideal for those on a tight budget and a fantastic choice for students going off to college or university this year.
So, if your PC is dead and won't turn on, has viruses and pop ups, a broken screen, is running slowly or just needs a bit of TLC, contact Mark and Sue for a free estimate. They can also retrieve lost data including precious photos when a computer appears to of died – so all is never lost.
Visit their Facebook page to stay updated with MSL's latest offers and expert advice: www.facebook.com/MSLCOM, pop into the MSL Computers shop at 52 Tregaron Avenue, PO6 2NE or call 02392 221144.