The Kings Arms Valuable Contribution Award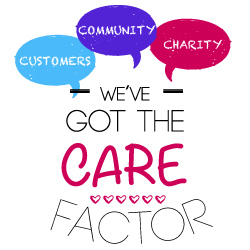 At The Directory Group we've always been proud of supporting our local communities, and we believe that sometimes even the littlest of things can make the biggest of impacts.
We understand that as a responsible business it is really important that we show our support to the community and do our best to help others when we can. Whether it's a local business, a group of people or an individual, we want to strive to make a difference.
That's why this month we are absolutely over the moon to have received an award from The Kings Arms for 'Valuable Contribution'!
The Kings Arms Youth Project is a charity that has been set up to meet the needs of the young people of Petersfield and the surrounding villages.
We wanted to make sure that all the fabulous young carers who attend the youth club had the Christmas they all deserved, so we slipped a few gifts in Santa's sack for them and treated them all to a festive party and a meal out!
"The Directory Group provided us with the funds to be able to give 70 Young Carers a fabulous Christmas, with parties for the two younger groups and a meal out for the older group. Each Young Carer also received a very generous Christmas present.
You had also enabled me financially to support three families through Christmas, which was a wonderful thing to be able to do. All the families have been overwhelmed with the generosity and said it had made Christmas a much nicer time for them and their children."
– Mandy May, Kings Arms.
We are so happy that they young carers enjoyed themselves. Thank you again to The Kings Arms for our award – it will take pride of place in the office and remind us of why it's so important to have the 'Community Care Factor'.