Lighting up the lake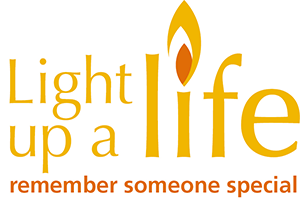 A special family service is set to bring the local community together for a moment of reflection.
Taking place on Friday 18th December (5pm to 7pm) at Canoe Lake in Southsea, The Rowans Hospice Light Up A Life service gives those who have lost loved ones the chance to remember and cherish the many happy memories of their lives.
This annual event will include a short service starting at 5.45pm with carols and readings, led by The Rowans Hospice spiritual care chaplain Carol Gully. Lights are floated on the 'Lake of Lights' to represent all those being remembered.
The festive season can be especially difficult for those coping with loss. This simple act of remembrance is a poignant and meaningful way to celebrate, with reflection and hope, all those we miss at Christmas. This is an inclusive service open to anyone who is bereaved, not just those who have had contact with The Rowans Hospice.
Teresa Jeffery, in-memory events fundraiser at The Rowans Hospice, said: "The Lake of Lights, sponsored by Biscoes Solicitors who support all our in-memory events, provides a focus with the candles floating on the lake representing the lives of family and friends. Everyone is invited to make a dedication and light a candle which is placed on a raft and floated on the Lake of Lights."
For more information and to make a dedication and receive a personalised card to display at home, call 023 9223 8533 or visit https://www.rowanshospice.co.uk/form/light-up-a-life