Star of the show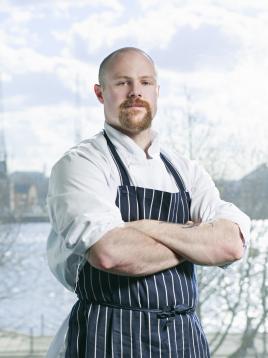 A talented local apprentice chef has earned the title of 'Star Apprentice' as part of a hotly-contested Chef Academy programme.
Jamie Blunden, who started the training programme in March, earned the title while working at the Langstone Hotel on Hayling Island.
The masterclasses form part of the wider Chef Academy programme, designed by Redefine|BDL Hotels and Lifetime Training to give those with little or no experience the opportunity to forge a career in hospitality.
The specialist session focused on baking, and Jamie (26) impressed with a keen interest throughout the day before producing excellent Mediterranean-style bread with olives, chilli, thyme and pumpkin seeds.
He said: "I was delighted to pick up Star Apprentice after the bread-making masterclass. The level of science involved in baking bread from scratch is unbelievable - I don't think we all quite appreciated how tough it would be; but I was engrossed from start to finish.
Clint Marsh, general manager at The Langstone Hotel, said: "I'm very proud of Jamie for picking up one of the final Star Apprentice Awards. He works exceptionally hard to make the most of his apprenticeship and is a great asset to our team. Our head chef and the rest of the kitchen team enjoy working with Jamie so this accolade is very well-deserved."
Each apprentice who completes the year-long Chef Academy will gain a Level 2 Qualification in Professional Cookery, as well as guaranteed employment at Commis Chef level at one of Redefine|BDL Hotels' properties for one year following graduation.