A head for heights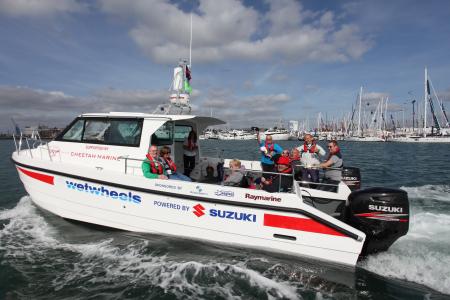 Portsmouth-based boating charity Wetwheels is swapping the water for the sky, and calling on brave fundraisers to abseil the 100 metres of the Emirates Spinnaker Tower.
The charity is looking for 40 people to rise to the challenge and descend the tower on Monday 30th May. Each fundraiser needs to raise a minimum of £250 to take part.
Karen Read, Wetwheels office manager, said: "With the help of all our brave abseilers we are hoping to make this event our most successful to date. Every penny raised is going directly to getting more disabled and disadvantaged people out on the water as well as putting smiles on their faces. Even if you don't have a head for heights please come along and cheer them all on."
Wetwheels is a custom-built, fully-accessible motor boat. Through the charity, hundreds of people of all ages overcome the disadvantages of their disability every year, through fun and adventurous experiences on the water.
To find out more, call 02392 819366 or email karen@wetwheels.co.uk