Brewing up a treat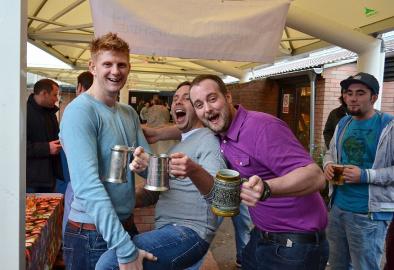 Something to suit every palate will be on offer at the Alton Winter Beer Festival.
Taking place on Friday 19th and Saturday 20th February at Alton College, the festival will feature dark and light beers, some brewed locally and others from further afield, in a wide range of tastes and styles.
Among them will be vegan and vegetarian beers and, for the first time at the festival, gluten-free craft beer, with a guarantee of flavour from BrewDog.
Alongside more than 100 beers and ciders, there will be music from local bands, food from local suppliers, local wine and free apple juice.
Nigel Hoppitt, one of the festival organisers, commented: "The atmosphere at Alton Beer Festival is friendly and sociable. The volunteers love serving the beer and the punters love the challenge of choice with over 100 beers and ciders."
For more information and tickets, go to www.altonbeerfestival.org.uk