Determination to succeed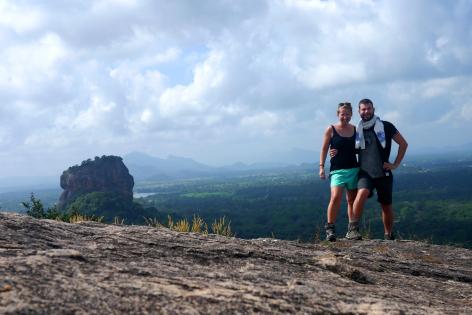 Creative talent and a determination to succeed proved key as a couple from Waterlooville raised vital funds for victims of the Nepal earthquake.
After experiencing the devastation of the disaster first-hand, Sophie Maliphant and Peter Middleton launched a Kickstarter fundraising campaign to help get Sophie's illustrated book, The Country That Shook, published.
The original aim was to raise £2,200, but 106 backers pledged £3,075 towards the cause.
Sophie, a graphic designer, created the hand-illustrated storybook to help those who have been left homeless by the earthquake which struck in April.
The couple were in the country as part of a worldwide backpacking trip, and later travelled to China to meet the printing company and factory.
Sophie explained: "The earthquake itself was surreal, it seems more like a dream than anything. Our feet were moving in different directions to each other and the sound was coming from deep below the ground.
"It was on the bus journey back to India, a week later, that I decided I wanted to use my expertise to raise money for the long-term rebuild, having felt pretty useless while we were in the country. The idea of writing and illustrating a short story developed and came to life as I continued my diverted journey, influenced by Sri Lanka, India, Japan, South Korea, China and, of course, Nepal."
Twelve independent bookshops asked to stock the books before they had even arrived to the UK, and limited edition screen-printed T-shirts, made on the Isle of Wight, are also on sale online.
More than 200 books have already been sold, raising more than £2,500 for the cause.
The passion for fundraising clearly runs in the family, as Sophie's brother, Leo raised money for Community Action Nepal by cycling from England to Rome.
During the summer he managed to raise £1,500 by cycling almost 1,500 miles in 24 days.
The couple travelled to Malaysia for Christmas and since volunteering in northern Vietnam, have travelling through Vietnam, Cambodia and Thailand.
To see more about the project and to order a copy of the book, priced at £10, visit psgoneexploring.com/nepal