Donating dinners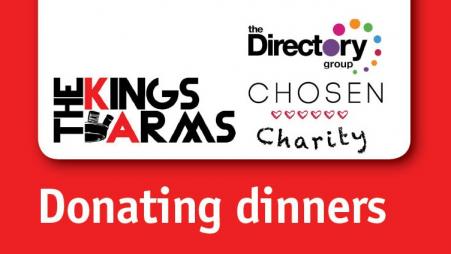 A dedicated youth project based in Petersfield has received strong support from across the community, after appealing for food donations for its young carers club nights.
The King's Arms runs three different club nights for young carers from across East Hampshire each month, providing young people with an opportunity to have time out from caring for their loved ones, through fun activities and games.
To provide food at each club night every week, the charity relies on donations from local businesses and individuals. After speaking about the appeal in The Directory last month, The King's Arms has received generous donations from Tesco, Hope Church, Petersfield Round Table and TDG, leaving only five club nights left to fill as The Directory went to press.
Mandy May, young carers project leader at The King's Arms, commented: "The response to our request for help in providing meals once a week at club for our 100 young carers has been overwhelming. For the second year running, the people of Petersfield and surrounding areas have come forward to help out. The meal time at club is a very important part of supporting the Young Carers, its provides so many opportunities to talk, celebrate and make the young carers feel part of a wider family."
The King's Arms is seeking volunteers to help decorate two rooms at its Petersfield offices, and any donations of decorating materials from local companies or individuals. To find out more about how to get involved, contact Caroline on 01730 231292 or email caroline@thekingsarms.org.uk