The easy way to simplify your wardrobe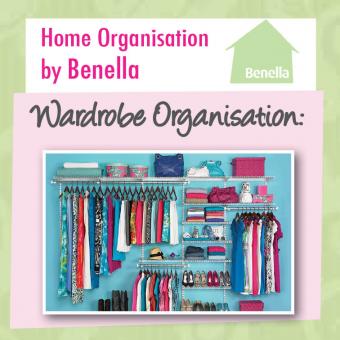 With spring around the corner now is a great time to sort out your clothes We wear 20% of our clothes 80% of the time - Is it time to be ruthless? Are you holding onto clothes that don't fit anymore? Here's the easy way to simplify your wardrobe:
- Take out a section of clothes and start trying on
- Make piles of items to keep, repair, sell or donate
- Be realistic – how many pairs of black trousers or jeans do you really wear?
- Vacuum store washed out of season clothes and store elsewhere if short of space
- Invest in good strong hangers
- Put elastic bands at ends of hangers to stop items falling off
- Using shelves and drawers for tops and t-shirts frees up hanging space
- Store like minded clothes together, ie: work items, casual wear etc
- Hang items with the hangers reversed and return to wardrobe when worn with hangers the right way so you can see after the season what you have actually worn.
07703 218905, jo@benella.co.uk, www.benella.co.uk