Under one roof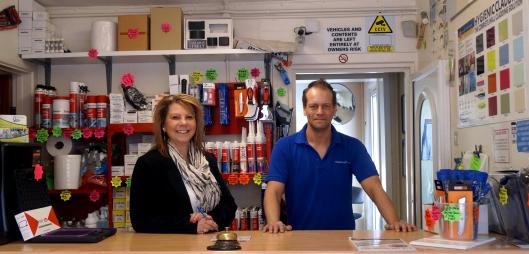 A professional service and high quality products have proved key to the success of Francis Sheet Sales, which has built a strong reputation during a quarter of a century in business.
Based in Farlington, Francis Sheet Sales supplies quality roofing systems and uPVC products to both trade and DIY customers across the southern counties, offering a fast, efficient and reliable service, with free local delivery.
The Directory Group spoke to business owner Lisa Russell about new product launches and her aims and ambitions for Francis Sheet Sales in the future…
During the last 25 years, you must have seen many changes in the industry, what have been the most important aspects in the success of the business?
I think it's a very different industry today, with a lot more places selling the kind of products we offer, however no one locally holds the stock that we do.
What sets us apart is the expert advice and friendly service we offer – whether you're in the trade or a DIY customer, we'll always recommend the best product for you to use and we're always happy to talk through every stage of your project with you.
Our cutting facility means you can walk in with an idea or measurement and walk out with the material cut and ready – the whole service literally under one roof.
Are you planning to launch any new products in 2016?
Due to demand from customers, we have been increasing our product range and at the moment we're focusing on several new products: Kavex textured cladding, which imitates timber but is unaffected by damp, rot and decay. There's also the Cantilver canopy, which is ideal for doorway/passageway covers as it's really easy to install, lightweight and strong, Mardome contemporary styled rooflights for flat roof applications and we will continue to promote our Kommerling window systems and excellent quality composite doors.
What are your main aims for the business in the future?
To be honest, looking ahead it's about more of the same, maintaining a loyal customer base built up through word of mouth, and ensuring we maintain a high quality, friendly service, while continuing to evolve and adapt to an ever changing industry.
We aim to offer products at competitive prices without compromising on quality – that's one thing that will never change.