A sweet treat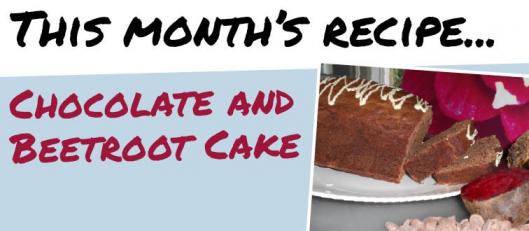 Chocolate and Beetroot Cake
A moist chocolate cake with a difference, this delicious recipe from the National Trust's Hinton Ampner kitchen takes a fresh approach to a sweet treat…
Serves 12
INGREDIENTS
- 170g self-raising flour
- 100g wholemeal flour
- 1 ½ teaspoons cocoa powder
- 2 teaspoons baking powder
- 160g caster sugar
- 120g dark chocolate, melted
- 120g unsalted butter, melted
- 160g raw beetroot, grated
- 3 eggs, beaten
- Pinch of salt
- 50g white chocolate to drizzle over the top once cooked
METHOD
1) Heat oven to 150°C.
2) Line a two-pound loaf tin with baking paper.
3) Sieve the flour, cocoa, baking powder and salt into a bowl.
4) Mix in the sugar, beetroot, melted chocolate and melted butter.
5) Mix in the eggs and mix well.
6) Pour mixture into the loaf tin and bake for 50-60 minutes.
7) When cake is cool melt white chocolate and drizzle over for decoration.
Recipe and image courtesy of Hinton Ampner House & Garden, 01962 771305, www.nationaltrust.org.uk/hinton-ampner