Treading the boards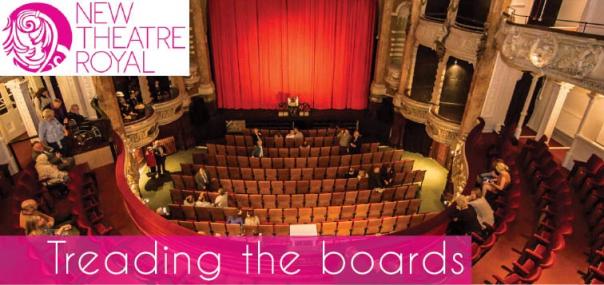 This year marks the 160th anniversary of New Theatre Royal in Portsmouth…
It was in 1856 that Queen Victoria instituted the Victoria Cross; the first annual boat race between Cambridge and Oxford was rowed; the Treaty of Paris was signed ending the Crimean War and famous playwright George Bernard Shaw was born.
It was also in this year on the 29th September that New Theatre Royal opened with the performance of Massinger's 1621 comedy 'A New Way to Pay Old Debts'.
Since opening its doors under the control of former travelling circus owner Henry Rutley, New Theatre Royal has enjoyed a long and fascinating history and shown true resilience, surviving fire and war to remain a cultural landmark in the heart of Portsmouth.
One of the very few remaining C. J. Phipps/Frank Matcham working theatres in the UK still in operation, the Grade II listed Victorian building has continually evolved to embrace changing cultural trends, accommodating the era of film, variety performance and even live wrestling in the early 1960's.
Many colourful characters have walked the boards at the theatre including Ellen Terry, Sarah Bernhardt, Henry Irving and Twiggy, who launched her film career in Ken Russell's critically-acclaimed musical film, 'The Boy Friend', which was filmed at New Theatre Royal.
Not only is this year special for the theatre due to its anniversary, it is also its first full year of being open since undergoing an extensive renovation project.
The theatre is being returned to its former glory with a 21st century Full Fly tower built over a new 10-metre-deep stage.
The auditorium has increased in size, now accommodating 700 seats, and at the rear of the new stage are new offices, dressing rooms and the Anthony Minghella Creative Learning Space. The re-emergence is in partnership with the University of Portsmouth.
To mark the occasion the theatre has a fantastic programme of shows and events lined up.
For full details of the theatre programme, and to book tickets, call 023 9264 9000 or go to www.newtheatreroyal.com