Bigger and better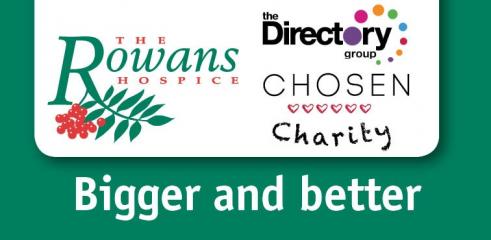 Fun for all the family is in store at the Rowans Hospice Summer Fete, which promises to be bigger and better than ever before in 2016.
This year's event, at the new, larger venue of Lakeside North Harbour, takes place on Sunday 4th September from 1pm to 4pm.
Due to the problems of accessing the site and the traffic congestion caused for local residents and visitors to the hospice, it was decided after last year's fete to try and find a bigger location to accommodate the crowds of people wanting to attend.
Games, gifts and goodies all feature in this free-to-enter event, but bring your pennies as there will be plenty of stalls to spend your money on, with the proceeds from the event helping to raise vital funds to provide local hospice care for our community.
The Rowans Hospice is a local charity dedicated to improving the lives of people with life-limiting illnesses in Portsmouth and South East Hampshire.
To find out more about supporting the hospice, call 023 9225 0001 or visit www.rowanshospice.co.uk