On to a winner!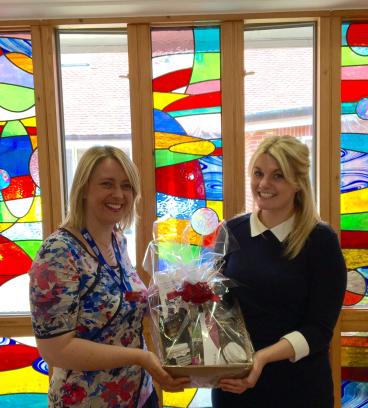 It was smiles all round as The Rowans Hospice were the lucky winners of Northwood's free prize draw.
At the opening of the estate agent's new Waterlooville branch, the Mayor of Havant Faith Ponsonby was joined by representatives from local businesses, vendors, landlords and applicants.
Branch manager Katie Pearson organised a free prize draw for those who attended, and presented the Northwood Hamper to Amanda Mahoney, communications manager from The Rowans Hospice.
Staff from both Northwood Waterlooville and Northwood Drayton, will be joining The Rowans Hospice at their forthcoming summer fete on Sunday 4th September at Lakeside, North Harbour.
To find out more about The Rowans Hospice, visit www.rowanshospice.co.uk