A lasting memento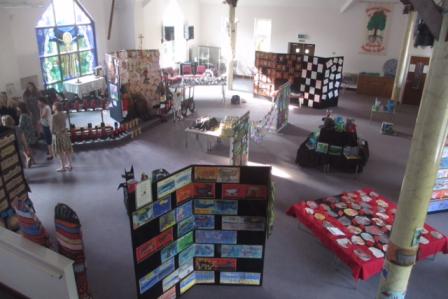 Four Marks residents will cherish a lasting memento of the Queen's 90th birthday after they decorated special mugs at the village's celebrations.
East Hampshire District Councillor Ingrid Thomas donated £600 towards the party and, among other things, the money was used to buy paint so villagers could decorate mugs with their own designs and take them home.
The event culminated in a street party enjoyed by more than 200 people but also included an art exhibition, a quiz, a fun run, entertainers and more.
Organiser Teresa Hammond said: "We had so many different events and each one was attended by a different group of people, we really felt that the whole village was coming together to celebrate.
"It was nice to have the support of the local council and it's true to say that without that support we would not have been able to put on such a successful event."
Cllr Thomas said: "It was great to see so many people enjoying the event and getting into the spirit of the day. It was a brilliant, traditional village event and I am delighted to have been able to support it. I hope residents will keep their decorated mugs and, many years from now, they will be reminded of the great event we enjoyed."