Making the grade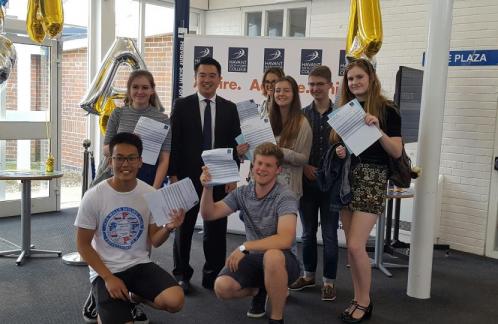 Joyous A-level students at South Downs and Havant College received plenty of praise from local MP Alan Mak, who was on hand to meet many of the happy students on results day.
The results from the constituency show strong performance across the board, with the number of A*-B grades especially strong.
The colleges are in the process of merging, with Mike Gaston now leading a single management team before they officially combine next year.
It comes as Havant College announced plans to revolutionise teaching with the introduction of Google Classroom for the next academic year. The interactive scheme will enable students to share and learn in the cloud.
Mr Mak said: "I want to congratulate all the students who yet again achieved amazing A-level results. Their hard work is inspiring and I was delighted to hear that so many of them will be going onto study at university. I have been lucky enough to meet some of these students today and over the last year. I am sure many of them will go onto do excellent things."