Best of British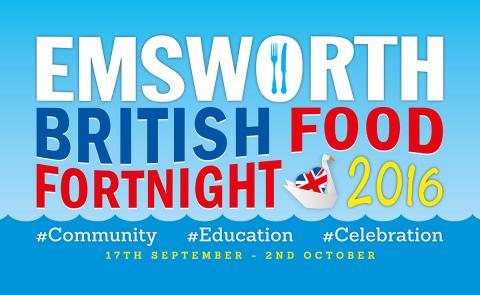 Experience the tastes, aromas, sights and sounds of Emsworth during British Food Fortnight (Saturday 17th September – Sunday 2nd October).
A packed programme of markets, tastings, demonstrations and special offers is in store, as the community embraces the best of British produce once more.
This award-winning event focuses on three key themes: Community, Education and Celebration, with every event during the fortnight providing a fresh perspective on local produce.
Emsworth businesses will be pushing the boat out this year with tastings, demonstrations and special offers, working with local primary schools – don't miss their scarecrows around the village – colleges of further education and supporting the Beacon Food Bank.
Some of this year's main events include:
Emsworth Market Day with Hampshire Farmers' Market - Saturday 17th September
The 'Great British Menu' College Lunches - three local catering colleges take over the Brookfield Hotel and design, prepare and serve a 'Great British Menu'
Emsworth Apple Pressing Day - Sunday 18th September A real community event, local apples, grown by residents, producing 'Emsworth Apple Presse 2016' in the Square.
Hampshire Farmers' Markets Awards Dinner at the Brookfield Hotel - Tuesday 22nd September A celebration of everything that is fabulous about Hampshire's Food and Drink industry, think the BAFTAs for local producers!
The Emsworth Wine Fair - Saturday 24th September Organised by the area's four local independent wine merchants, this is a wonderful opportunity to taste over 40 wines and spirits, together with some local cheeses and artisan foods.
Emsworth Community Seafood Lunch - Sunday 25th September Lunch will be served on the Quay, on long communal tables and will be prepared by four of the area's leading chefs: Lawrence Murphy (Fat Olives Restaurant), Giles Babb (Blue Bell Inn), Gary Pearce (Restaurant 36 on the Quay) and Jon Scourfield (Brookfield Hotel).
Emsworth's First British Beer and Cider Festival - Friday 30th September to Sunday 2nd October Enjoy up to 30 great British beers, both local and from further afield, along with some astonishingly good English wines and cider, as well as live entertainment and local food producers.
A 'Thought for Food' Local Showcase Market - Saturday 1st October Created to enable local food & drink producers from West Sussex and Hampshire to come together and showcase their products in Emsworth, with live music, poetry and creative writing readings.
For more information on the British Food Fortnight in Emsworth, visit www.emsworth.org.uk