Volunteering values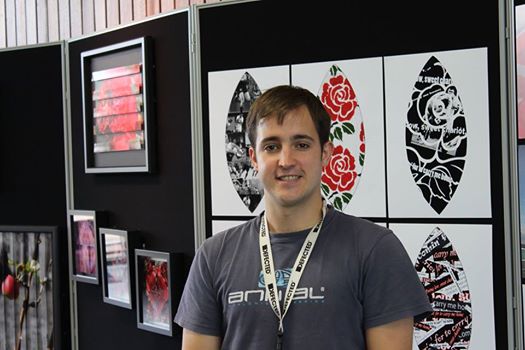 Are you looking for a career change or to upskill yourself for a job role? Treloar's volunteering might be the answer if so. There are opportunities in several areas for keen dedicated volunteers who can use the skills they learn to get a job with another employer or to even work for Treloar's itself.
Xabier took the route of volunteering to employment at Treloar's. He joined Treloar's through its link with the European Voluntary Service which enables young people from other countries an opportunity to live and volunteer in the UK for a year.
Xabier, who hails from Spain, studied neuroscience and has always been interested in working with people with disabilities. His volunteering year was in the therapy department, working with students in their physiotherapy sessions on their flexibility, in hydrotherapy and on particular programmes in the multi-gym.
This volunteering experience has given Xabier job skills beyond those he learned in the therapy department, including safeguarding, IT/computer and communication skills.
He applied and has been hired starting this academic year as a Student Support Assistant, which will utilise all of the skills he learned in his voluntary role.
The Treloar Trust supports Treloar School (for pupils two to 16) and Treloar College (further education for students 16+). Both School and College are specialists in providing education, care, therapy, medical support, independence training and opportunities for young people with physical disabilities from all over the UK.
For more information on volunteering at Treloar's, go to www.treloar.org.uk/work-with-us/volunteering-with-us or contact volunteer coordinator Laura Gilbert on 01420 547400 ext. 3428.