All in good time
Published on 26th Oct 16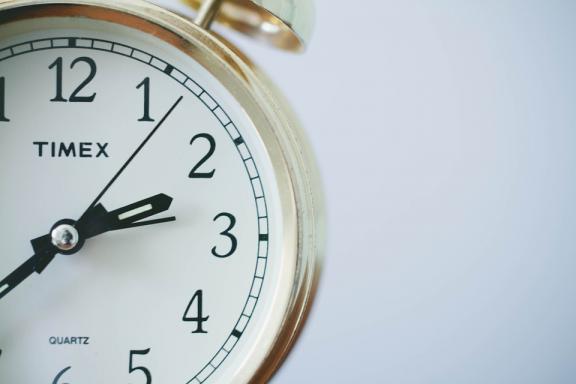 By Poppy Baker
As humans, one of our most valuable assets is time. Time wasted is time lost forever, and so for that reason it is so important to ensure you are managing your time effectively, in not only your personal life, but your work one. Below are some handy hints and tips we have collated in order for you to guarantee you're making the most of your time, and doing the best for your business…
Where does it go?
A good place to start when examining how to better use your time, is to assess where exactly your time goes now. It is perhaps a good idea to make a note for a week or so of how long tasks throughout the day take you, and what they were (include time spent having breaks or making tea!). Following this you can really start to analyse where your time is going, and perhaps come up with solutions on how to cut down your time in certain areas that you deem it unnecessary to spend as long on.
Focus on the priorities
Another simply but useful idea is to create a list of priorities at the end of every work day, for the following day. This allows you to begin each day with a clearly defined set of goals. Perhaps you could split it into sections such as 'high priority', 'secondary priorities', and 'people to contact', allowing you to clearly see what needs to be done and when. Alongside this, create a daily schedule to follow, taking into account what times of the day you are at your most productive, such as in the morning or in the afternoon… everyone works differently!
The art of delegation
Even when talking about small businesses, we all need to remember that we are only human and can only do so much in a day. A key thing to remember when managing a business is that your staff need to be working as hard as you, otherwise things are never going to run as smoothly as you would hope. It is important to ensure this is happening, and furthermore ensure you are delegating enough work to others (in an effective and appropriate way), so as you yourself aren't weighed down in stress.
For me personally, one of the biggest issues I face in my day to day time management skills is procrastination… I am the queen of it! As hard as it is though, there comes a point when you have to realise how much time you are wasting putting off doing what you need to do... It's so much easier and less stressful in the long run if you just immediately face that task you don't want to do, and then afterwards you can relax properly without that horrible feeling of guilt in the back of your mind.
Take a break…
Most of all, you need to take a break! Effective time management can lead to you leaving the office every day without thinking and worrying about the other 20 things you were meant to do today.
Organising and monitoring your time management to ensure you and your business are functioning as effectively as possible.