The importance of branding
Published on 12th Dec 16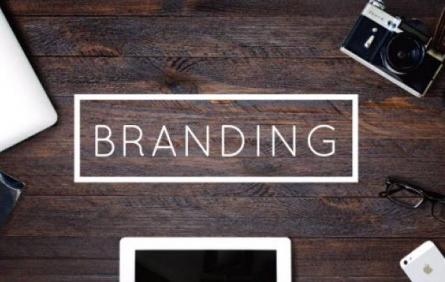 Many small business owners are quick to dismiss branding as it is commonly thought of as something that only matters for larger businesses. This however is false. Branding is a marvellous tool which completely forms how people view your company, allowing you to be in almost complete control of the way you are perceived by the general population. Below are our tips on how to successfully brand your small to medium-sized business, and why they are important...
Firstly, you need to know your audience. You need to evaluate exactly who your target market is and what they care about, as well as their needs, motivators, likes, dislikes and habits. This allows you to create a customer profile, and from here you will be able to tailor all marketing and branding efforts towards them, meaning more success.
Secondly, you should consider exactly what is driving your brand. What is your central belief system? What do you do that makes you better than your competitors? What is your purpose? Once you have answered these questions, you can begin to create a sense of brand identity across all of your company communications.
Visually, all of your various channels and visual elements should match up. You should use one logo across everything, one colour scheme, and a select few typefaces for various functions. If your brand has other visual elements, you should also try to keep these similar (such as flyers, catalogues, photography). Set guidelines and stick to them for long periods of time before updating them, as this gives you a stronger presence and allows people to instantly associate your aesthetic with your brand.
The most important things when it comes to branding are, ironically, not visual aspects. This may come as a surprise because many people view branding as simply the aesthetics of a company… for instance their logo, type or imagery they use. This is far from correct. The most important things for a small business in terms of branding are as follows: brand promise, brand position, brand voice, brand personality and brand DNA.
Brand position: This is the act of setting yourself in a certain place in your customer's/audience's minds. When done right, your brand shows itself to have a unique and sustainable position in the mind of said customers, meaning they are more likely to think about your company for future needs. Strategies for doing this include pricing, promotions, aesthetic, packaging, quality and ethics. This is why you need to know your target market… so you can work out what they want your company to be, and be just that.
Brand promise: This is an extension of the brand position. A strong brand promise is something that joins your purpose, your positioning, your strategy, your people and your consumer experience in a way that differentiates you from your competitors. It is the thing you do that makes you desirable above other companies.
Brand voice: This is simply how you communicate with its market and the outside world in general. The personality of a company can be largely determined by the words it uses, the type it uses and the sentences it uses. Make sure your brand voice matches your purpose/audience etc., as otherwise you may send confusing messages.
Brand personality: Think of this as your brand personified. You need to associate human characteristics to your company, in order to give people something to relate to. The brand personality is a consistent set of traits which its specific target audience will enjoy, enabling it to add value to the company beyond its products or functions. It is all about creating an emotional response which leads to positive thoughts about the brand.
Lastly, brand DNA is all of the above combined and more. It also encompasses the history of the company, the future aims and goals, and much more.
When all of the above aspects, and everything else involving your company matches up, you have a STRONG brand DNA. This allows consumers to truly engage with the brand and therefore gives you a better opportunity to reach your goals in the future.
To discuss how we can help you establish your brand through a targeted, cost-effective marketing campaign, call 01730 260746 or email sales@thedirectorygroup.co.uk