At the heart of the community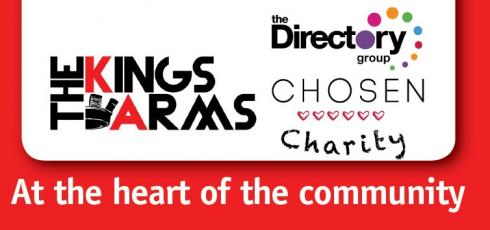 The King's Arms Youth Centre plays a vital part in the lives of many young people across East Hampshire, and here at TDG we're very passionate about supporting such a hard-working and valuable cause.
Throughout the year, The Directory Group MD Denise Lloyd has been cooking suppers for The King's Arms' Young Carers groups. Taking place four times a month, these groups offer support and information for the carers, as well as mixing with other young people in the same situation.
We rolled our sleeves up and helped out during the charity's office move, and donated toys, games and craft materials for the kids to use during after-school clubs. We've also supported local families and donated to the charity's Christmas parties, and one of our team was so keen to offer her support that she's signed up as a King's Arms volunteer.
Meanwhile, working with members of The King's Arms team on monthly articles in The Directory allowed us to highlight the charity's key projects, services and volunteering opportunities.
Find out more about The King's Arms by calling 01730 231292, or visit http://www.thekingsarms.org.uk/