History and heroism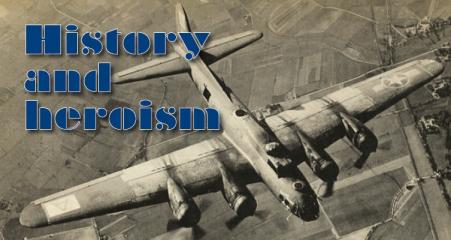 Welcome to the first in our new series of features focusing on the fascinating stories and hidden histories of local landmarks, starting with Old Alresford Pond…
The true story of Old Alresford Pond and its origins is somewhat shrouded in mystery, with an old tale stating that it was the Bishop of Winchester who, in the late 12th century, devised a grand plan for improving the trade both of Winchester and Alresford by the construction of a 'navigation' on the river Alre and Itchen.
It is suggested that in order to complete this project he constructed the Great Weir between Old and New Alresford, which is still in use today, to dam the springs between Alresford, Bighton and Bishops Sutton that meet at this point.
However, it is more likely that the pond was constructed as a fish pond to supply the Bishops palace in Bishops Sutton and provide a head of water to allow mills to operate downstream. The pond was provided with sluices, probably for this purpose.
But In more recent history, the pond was the scene of a dramatic moment – the reason behind a plaque in the gardens behind the Globe pub honours Captain Robert Cogswell of the US 8th Air Force, whose bravery during World War Two saved Alresford from a potential disaster…
In September 1943 his B17 Flying Fortress "Lady Luck", with a full bomb load, got into difficulties over the town. Captain Cogswell ordered his crew of 9 to bail out while he stayed on board the aircraft in an attempt to steer the bomber away from the town. The plane eventually came down just east of Old Alresford Pond, Captain Cogswell having jumped to safety shortly before it crashed.
The target that day was submarine pens in Nantes, France, but bad weather caused the mission to be aborted, and the bombers of the 303rd, including Lady Luck, turned for home.
For years, the town was really unaware of Cogswell's heroism and its close brush with destruction. The town had had a front row seat for the Battle of Britain from 1939 and had witnessed the crash of many planes.
But over the years, the realisation sunk in, and a photo and the plaque were placed in the pub in 1992.