TDG Gardening: Get set for growing season!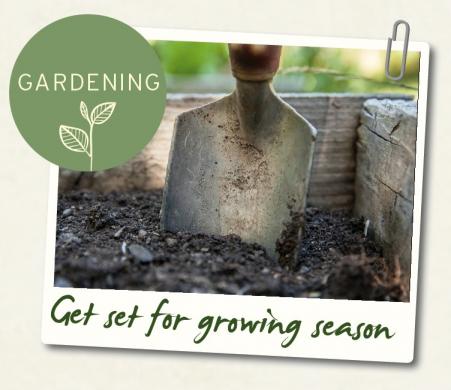 March is the month when the growing season truly gets underway, so if you still haven't planned your new garden, now is the time to do it!
If your soil is workable, prepare your beds for growing by digging in at least a 5cm layer of compost or well-rotted manure.
Begin to plant your summer-flowering bulbs into borders and containers. These summer-flowering bulbs are perfect for adding vibrant colours to your summer garden whilst taking up very little room.
March is the perfect time to put in any supports needed for garden plants or flowers for the year ahead. This is to ensure the plants grow up through them. Try a growing cage, a trellis or a border fence to keep your plants looking stronger and tidier.
Sharpen up your shears because it is time for pruning any trees in a non-growing state - getting rid of dead foliage to make room for new growth! But remember spring blooming trees and shrubs should not be pruned – so only touch them if you are removing dead or diseased branches.
And keep your eyes pealed! As the temperature begins to increase, so does the number of slugs snacking on your soft new growth!