Get set for growing season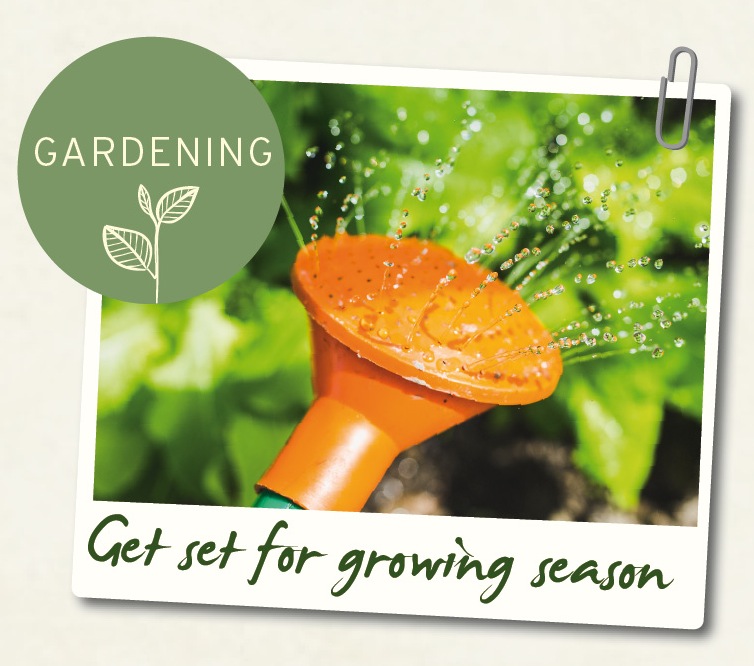 As the soil should be warming up, it is the perfect time for sowing the seeds of hardy annual spring flowers such as sunflowers, and vegetables including cauliflower, radish and spinach. As things are starting to grow, add a general-purpose fertiliser to the soil.
With the temperature on the rise, it is important to keep your garden well watered to ensure a good setting for plant development and so that plants do not dry out. However, be sensible with the amount of water you use. Try to collect rainwater, or recycle household water – such as kitchen or bath water (providing it is not too dirty). Watering thoroughly once or twice a week rather than little and often will be more efficient.
Now is the time to really start taking care of your lawn to make sure it look it's best for summer. Providing the weather is good and the grass is growing, continue to mow your lawn fortnightly. Whilst doing so, continue to reduce the height of the lawnmower.
Finally, check for greenfly as they're beginning to hatch!