May Half Term Activities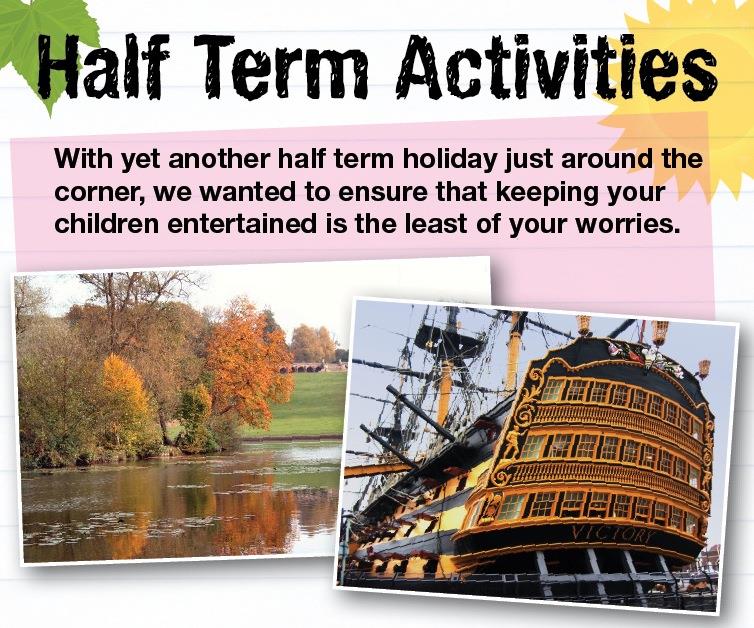 So here at TDG we have made a list of some fantastic local gems that are sure to keep your little ones busy in rain or shine.
Sunny days call for outside activities. Luckily for us, one of the most interesting archaeological sites in the UK is sitting on our doorstep. Butser Ancient Farm offers a unique educational experience as an openair archaeological site and a real working farm. Set in the beautiful landscape of the South Downs, with many hands-on activities for children and workshops for adults, it is clear that Butser Ancient Farm is the perfect place to learn about Ancient Britain. Join in on digging up artefacts in the archaeology pits, complete the family quiz, feed the goats and sheep and then relax with your picnic in the stunning surroundings. www.butserancientfarm.co.uk
Or let the kids lose at Staunton Country Park in the farmyard, let them meet and feed the farm animals, explore the woodlands on a walking trail, climb the boulders, build dens and discover lots of creepy crawlies in the Bug Kingdom.
For those rainy days, why not go back in time at Portsmouth Historic Dockyard as you learn about the warships that changed the world. Step onto the Mary Rose, the only 16th Century ship to be on display anywhere in the world, explore Britain's first iron-hulled, armoured warship, HMS Warrior, or learn about the most famous ship in the Royal Navy's history, HMS Victory. Portsmouth Historic Dockyard, with it's ships, museums and tours, will keep your family occupied all day long. Don't forget to visit Southsea Castle too, here you can stand in the exact spot from which Henry VIII watched his cherished Mary Rose ship sink to the bottom of the sea. www.historicdockyard.co.uk
Or explore the wonderful world under the sea at the award-winning Portsmouth Blue Reef Aquarium. Take your children on an underwater safari through the viewing tunnel where you will meet tropical fish, sharks and rays swimming directly above your heads. Book now 023 9287 5222 / www. bluereefaquarium.co.uk/portsmouth