Food & Drink in Meon Valley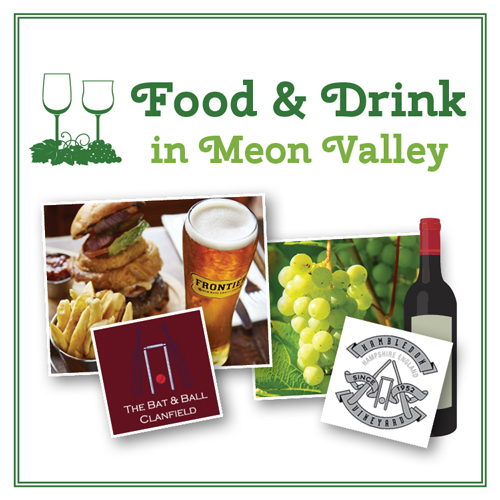 Flint churches, thatched cottages and chalk streams flank the quiet lanes and rolling hills of the Meon Valley: the epitome of country life in England.
From gastro pubs to village shops, the Meon Valley is leading the way in incorporating local, fresh produce within creative seasonal cuisine, providing a feast for the senses and food for the soul.
Traditional country pubs and innovative eateries sit side by side, while the Meon Valley proudly plays its part in Hampshire's blossoming wine industry.
Indeed, the recent Vineyards of Hampshire event provided a perfect platform to showcase the county's leading producers, including Hambledon Vineyard.
The Hambledon estate comprises 50 acres of vineyards and a gravity-fed, state-of-the-art winery - the only one of its kind in the UK – producing award-winning sparkling wines including Hambledon's Classic Cuvee and the Meonhill Rose.
Across the valley from the vineyard, you will find the original home of cricket: Broad-Halfpenny Down, and directly opposite, the Bat & Ball – a traditional village pub offering seasonal dishes packed with local ingredients, fine cask ales and a warm welcome.
Continue the journey south to discover the medieval village of Wickham, which combines ancient history, intriguing shopping, quality produce, delicious dining, beautiful countryside and miles of walks and cycle rides.
Thus, whichever corner of the Meon Valley captures your attention, by combining creative ideas with local produce, this secluded corner of the South Downs is embracing its rural connections at every level to truly set the standard.