September Savings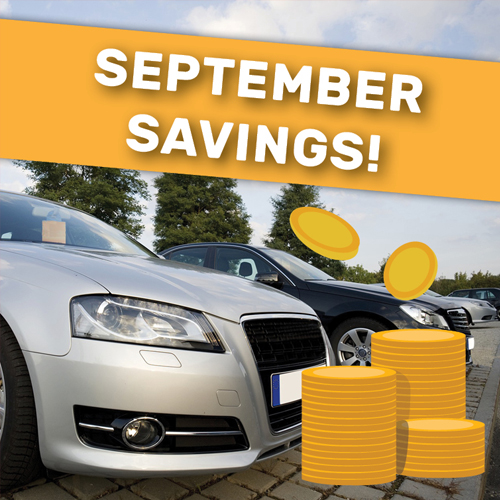 For some, September can be a tricky month for money; especially if you have indulged in a fabulous summer holiday! September calls for us to splash the cash on kid's school uniform and supplies, which can add up to be expensive… especially if you have more than one child. Read our guide on how to save money on other expenses, so you don't have to worry this month.
If you are looking to upgrade your car, September is ideal time to buy a new one. Most car manufacturers will be releasing new models on the market around this time, which means older models will become significantly cheaper. Also, most car dealerships need to reach their third quarter goals, and so they might let prices go down.
Similarly to the car retailers, a lot of major companies who make appliances unveil new models in September, so the previous models go down in price. This is a fantastic time to update your kitchen without spending too much money.
As we know, December and February are the hottest months for jewellery retailers as many people buy jewellery for Christmas and Valentine's Day. Buying Jewellery now in September, or even earlier months' means you can save a lot of money. It also means less stress when we get to Christmas time, as we don't have as many presents to run around buying!
Usually, in every September Apple announces the new iPhone model so previous editions will become cheaper. When the new iPhone is released, older models go on sale and you can benefit from this change. Looking at pre-owned phones is also a good way to get a decent phone but for much cheaper.
If you didn't get a chance to go on a beautiful summer holiday this year, the beginning of autumn is a very good time to travel. Check affordable September getaways, and you could save massively as it's already the end of the holiday season. Furthermore, you can enjoy true peace and quiet as children will be back at school!