Autumn Cleaning (Gardening Tips)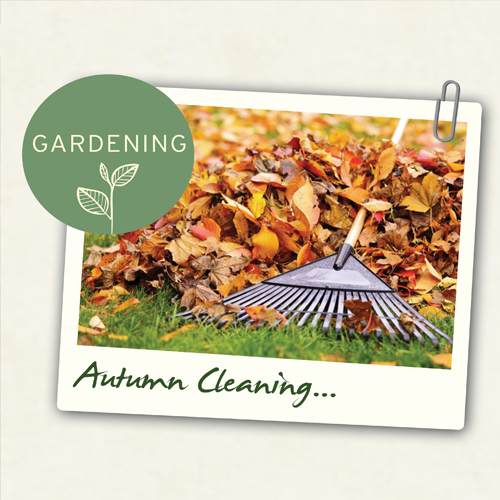 There's always something to be doing in the garden – even in the autumn months - so we've put together our top gardening tips for October.
We think October is the time for clearing up in the garden. Greenhouses, ponds, gutters and water butts may all need cleaning out and wooden garden furniture will need covering or storing for the winter, along with terracotta pots.
When the trees start turning orange, make sure you take care of your lawn. Rake or brush the lawn regularly, to allow light on the grass. Also, make sure you give your lawn one last mow!
October is also the month to begin planting your winter veg. Garlic, spring onions, spinach, peas and asparagus all flourish in winter, and make great accompaniments to a wide range of hearty winter meals.
Finally… Halloween is almost here! That means it's finally time to start harvesting your pumpkins! Give them to the kids to carve out in preparation of the big day, or use them to make fantastic soups… the choice is yours! Make sure you harvest them prior to the first frost, as they can quickly turn mushy if left outside in the cold for too long!