Treloar's welcomes Harvard scholar as speaker for annual Art lecture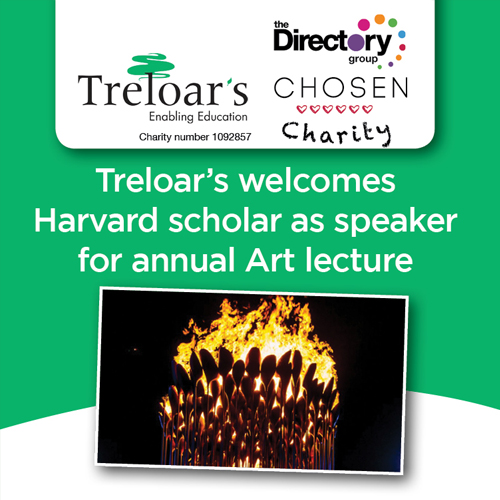 As we approach the winter months we are starting to prepare for our final events of the year. One of these events includes our annual Art Lecture which will be held on Tuesday 21st November.
This year we are excited to host a lecture from Anthea Streeter, who will be talking about the life and work of famous architect and artist, Thomas Heatherwick. Thomas Heatherwick is famous for designing buildings, spaces and objects all around the world including countries such as Singapore, China, Hong Kong, the USA and the UK. Some of his well known pieces in the UK include the design of the London 2012 Olympic Fire Caldron, the Bombay Sapphire glass houses and the new route master buses in London.
After the lecture refreshing drinks and yummy canapés will be provided, alongside a raffle prize draw, during the evening. There will also be an opportunity to have a look at our fabulous and festive Christmas items which we have for sale.
£25 includes drinks & canapés
7.15pm - 10.00pm
To book tickets please call 01420 547 447 or email catherine.bristow@treloar.org.uk
For more information visit our events page at www.treloarevents.org.uk
We look forward to seeing you there.