Is your neighbour okay this winter?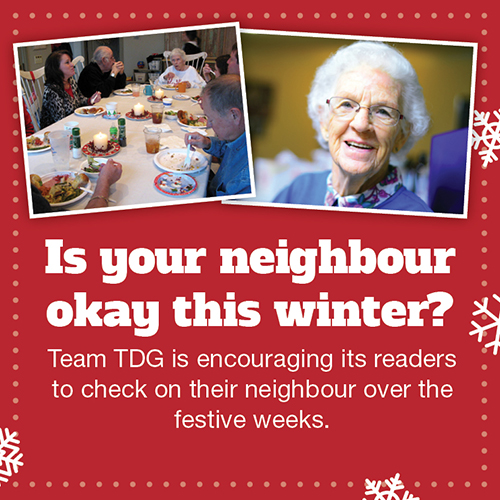 Imagine sitting in a room alone and in silence. How would you feel? What would you be thinking knowing that there is nobody expected to see you for a long period of time?
With an aging population loneliness is on the rise across the Hampshire area.
One in eight people across the UK have no friends or family to talk to. For hours, days, and even weeks, individuals may not see anyone to engage with.
This ultimately has a huge effect on those who are lonely making them feel excluded and isolated.
Together, communities can eradicate this issue and work to ensure those alone have someone to communicate with.
If you know of anybody who may be alone this Christmas, you can do simple things to support.
• Care through conversation
Just five minutes of your time investing in speaking to someone can make a huge difference.
• Be selfless and shop
Support someone who may be alone by taking them shopping or even offering to collect for them.
• Keep your neighbour warm
Ensure those on their own are warm throughout the colder months.