Lloyds wine bar raises funds for the RNLI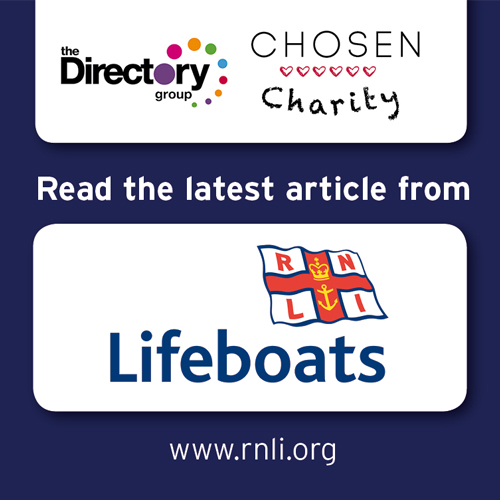 Hayling RNLI Lifeboat crew member Lloyd Pepperell organised with his parents a 'Take Away Supper' night in Peperelli's Wine Bar and raised £642.
Guests were invited to bring their own take-away supper and take part in fundraising activities to celebrate the work of the Hayling Lifeboat crew. Tanya and John Pepperell 'persuaded' business and customers to donate prizes for an auction and a raffle, and the 30 guests took part in a 'picture lotto games and spent over £200 on RNLI merchandise.
Tanya was delighted with the evening and said 'It was full of friendly people who were brilliant at taking part and being so generous.' Lloyd had created an RNLI mural in the wine bar and said 'It was a good night and I wanted to support the crew and give something back. I joined the shore crew when I was 17 and three years on am on the boat crew and am even more passionate about the RNLI.'
Siri Young RNLI Fundraising Chairman, accepting the donation said 'This once again shows the generosity of the Hayling Islanders who have responded to the event magnificently, and we are most grateful to the Peperell family for organising it.'